Enabling a better future path via a 'more of everything' approach to client projects
As Gastech gets underway, and ahead of his Strategic Panel appearance today, Paul Marsden, President of Bechtel Energy, discusses the subject of adopting a 'more of everything' approach in his company's business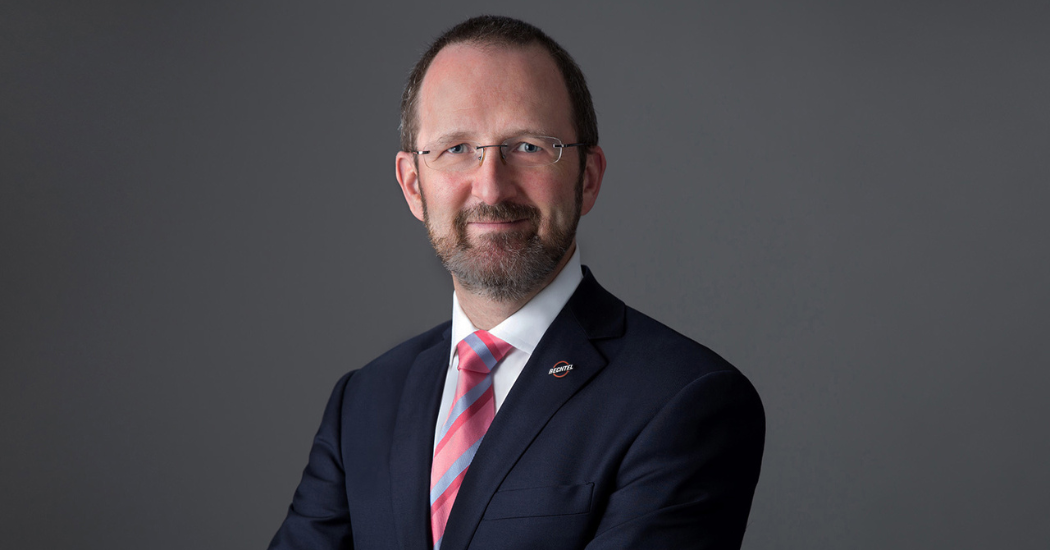 Our customers' projects have the power to transform the energy industry - and Bechtel is committed to helping our customers meet the growing energy demand while reducing their carbon footprint. We do this with a "more of everything" approach, decarbonising existing facilities and engineering and constructing LNG, renewables, and alternative energy projects, including nuclear power.

All while boosting production of copper, lithium, and other critical minerals that go into key components of clean energy technologies and creating EV infrastructure and battery manufacturing projects. The span of work that Bechtel is undertaking related to clean energy allows us to apply our expertise and diverse experiences to our customers' biggest challenges. And, it positions Bechtel to provide more innovative and holistic solutions to help customers achieve their goals - particularly as we all navigate the balancing of energy security, affordability, and accessibility.
Delivering sustainable progress
To support energy security and the shift toward decarbonisation, Bechtel is working with customers to construct 13 LNG trains that will deliver more than 45 MTPA in capacity, with an additional two trains totaling 11 MTPA under limited notice to proceed. To reduce our construction carbon footprint, Bechtel Equipment Operations is working with equipment manufacturers to test EV and hybrid equipment for heavy trucks, light trucks, and the equipment at our job sites to substantially offset carbon emissions.

Construction heavily leverages steel and concrete, which have a significant embodied carbon footprint, so we are developing less-carbon-intensive materials with our partners and researchers.
There are some solutions that are available in the market and some are in development, but as an industry we need to expedite the adoption of these materials. As the market expands for these materials, they will become more affordable - and necessary - as we all aim for a less carbon-intensive future.
We need more technology and new innovations, but we also need to utilise the technologies we have - adding up to a "more of everything" approach.
Rising to meet new challenges
Bechtel is helping customers to assess the viability of decarbonising the construction process by reducing emissions created by power generation, carbon combustion, chemicals, construction equipment, and temporary facilities used on site. We are working with companies, research facilities, and universities to identify processes in energy sources such as carbon capture, hydrogen, ammonium, battery technology, and methanol.

In Houston, we are partnering with Greentown Labs - an incubator for climate-tech startups - to identify emerging technologies compatible with our projects. We also perform feasibility studies to help companies maximise technology efficiency and understand the costs and risks associated with developing pilot and full-scale facilities. Technology improvements and requirements from entities around BIM, 4D and 5D planning, and digital twins are helping us iterate throughout the design process and create more sustainable designs.
As we continue to collect data from our project operations, we are building the dataset that will enable us to leverage artificial intelligence to analyse multiple data sources and augment our ability to make informed decisions for our customers and the environment.
The path forward
It is important to remember that there is a diverse set of tools at our disposal. We have to navigate parallel paths: improving existing energy infrastructure, as well as targeting emissions elimination and energy efficiency improvements. We need more technology and new innovations, but we also need to utilise the technologies we have - adding up to a "more of everything" approach. Mature, scalable, and robust technology is the best path for progress at pace.
KEEPING THE ENERGY INDUSTRY CONNECTED
Subscribe to our newsletter and get the best of Energy Connects directly to your inbox each week.
By subscribing, you agree to the processing of your personal data by dmg events as described in the Privacy Policy.