Leading the transformation of the energy sector with expertise and technologies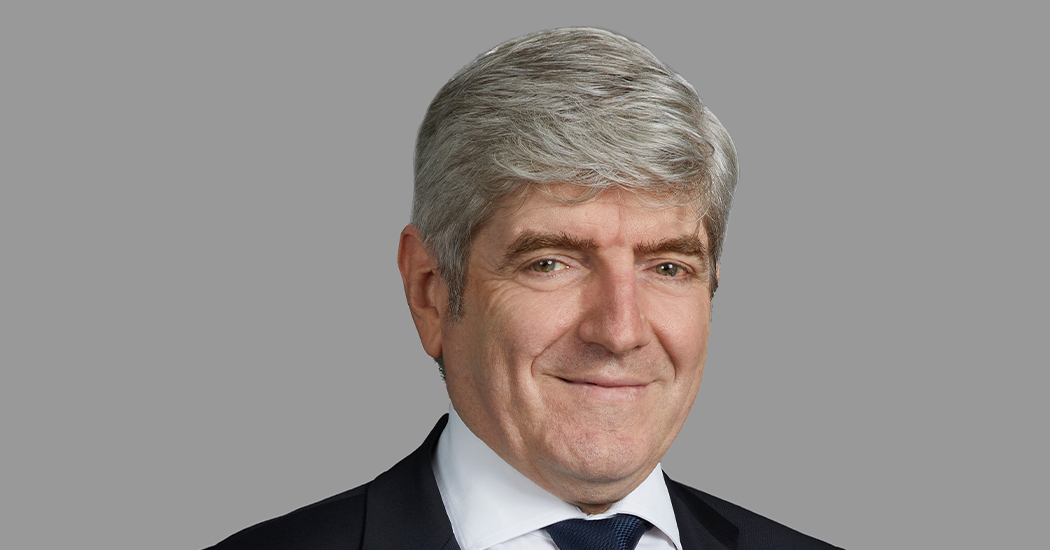 MAIRE's new forward thinking 10-year plan for the energy transition was launched this past March, presented by Group CEO Alessandro Bernini. Building on its historical expertise, the Group has leveraged its knowledge to reorganise into two distinct business units, Sustainable Technology Solutions and Integrated E&C Services.
The path taken by the Group includes a major rebranding with a new logo and name, and a brand-new organisational structure, which transcends the previous vision and reorganises the company into two divisions. The new 2 business units give MAIRE the capability to best respond to new challenges and serve the market's growing demands for innovative solutions to decarbonise hard-to-abate industries and reshape global value chains, supported by a 10-year plan envisaging investments to expand MAIRE's technology portfolio as well as its execution capability.
MAIRE'S journey to the center of the energy transition officially began with the launch of NextChem in 2018, but we have to go much further back to discover the origins of MAIRE's commitment to the energy transition, to the 1970s when the KT subsidiary was already intently working on hydrogen. Our Group's daily routine comprises of tireless research in innovation and technology, where ideas have the courage to shape novel concepts. This is the process that led to the birth of NextChem, created to make the energy transition a reality by focusing on areas of expertise adjacent to MAIRE's core business. It is now time for innovative activities using bio-components as raw materials, efforts centered on circularity, or those directed toward reducing both carbon and emissions.
After nearly five years, MAIRE has enriched its know-how by acquiring valuable expertise and technologies and has established key relationships and partnerships, which are the basis of innovation and development. Several proprietary technologies have been implemented, including green ammonia, circular hydrogen, and plastic compounds. We are also working on biofuel technologies, biopolymers and biodegradable polymers, plastic recycling, CO2 capture, and hydrogen. All of this has been done by empowering traditional customers, reaching out to new ones, and expanding their geographic presence.
The combination of MAIRE's insight into emerging customer needs and the rapid evolution of the market now in place has given our Group even stronger momentum. Given that the technological evolution emerging today will be at the center of further transformation for the next 5 to 10 years and technologies take time to be validated before they are ready for commercialisation, MAIRE is expanding its outlook to 2032, a period long enough to appreciate the implementation of an enhanced business strategy, one which will have wide ranging beneficial effects.
Our goal is to play the role of global technology leader in the energy transition, focusing on sustainable technology solutions on the one hand and the historical engineering and construction capacity on the other. The Sustainable Technology Solutions division will continue to expand our technology portfolio, made possible by the group's ability to co-invest in sustainable projects, working autonomously or in synergy with the Integrated E&C solutions division, which maintains our traditional plant engineering capability and will lead our group's growth in volume throughout the lifecycle of our 10-year plan.
To implement the plan, MAIRE is ready to grow its organic workforce, recruiting resources and creating teams within the market from selected centers of expertise in high-potential areas. We are building on their distinctive operating model, structured in Competence and Regional Centers. In this view, we have continued our geographical expansion by opening new offices in Mumbai, London and Doha in 2023.
MAIRE's strategy encompasses every aspect of sustainability. This includes our continued commitment to social sustainability, with an inclusive and meritocratic path where young energy is mixed with senior expertise, and environmental sustainability, with an initiative called MET ZERO 2030 denoting the date the company has committed to achieving carbon neutrality. We are working to make it possible for our customers to produce the same products with different raw materials, and with their supply chain on making joint commitments.
The energy transition is the macrotrend that will be with us forever and MAIRE wants to be its role model. The accumulation of their experience and technological solutions gives MAIRE an unprecedented opportunity to lead the market toward the effective transformation of the energy sector.
KEEPING THE ENERGY INDUSTRY CONNECTED
Subscribe to our newsletter and get the best of Energy Connects directly to your inbox each week.
By subscribing, you agree to the processing of your personal data by dmg events as described in the Privacy Policy.