Holistic reinvention key to success in 2023 in the face of major challenges
Mar 20, 2023 by Energy Connects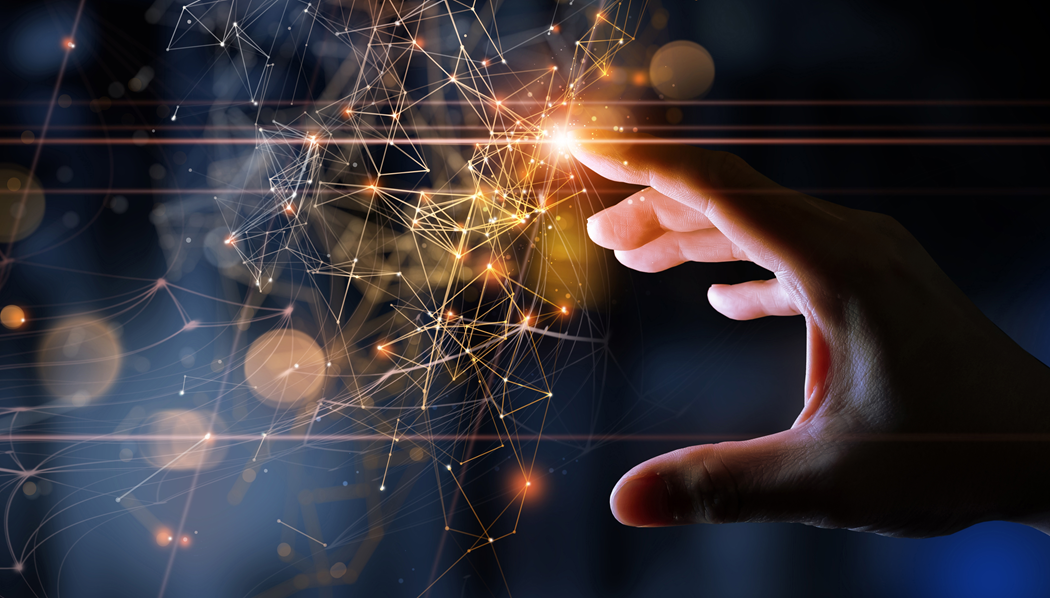 As we move forward in the new year – and the oil and gas industries continue to grapple with both old and new challenges – it is important to reflect on the obstacles that 2022 presented. Last year brought the war in Ukraine, supply chain disruptions, the effects of climate change, and many other disruptions that left everyone wondering how best to move forward.
Oil and gas companies have an ongoing need to reinvent their organizations, in good times and bad – and especially during times of turmoil. This need for reinvention was the catalyst for our recent research report, "The Reinvention Reset: From Bold Plans to Pragmatic Actions," which found that only through dramatic reinvention can the sector respond to challenges and lead the way toward solving them.
Unsurprisingly, our research showed that nine out of 10 respondents (92%) said they still plan some form of reinvention, whether radical or simply encompassing fundamental changes and only half as many companies (11 percent) are pursuing "radical reinvention" compared to a year ago. It is clear that, while some companies are leading the way in reinvention, others are lagging behind.  
This is why our research set out to define "Leaders" and "Laggards", based on five different components of reinvention – Competitiveness, Carbon, Connectivity, Customer Experience, and Company Culture – providing insights into how and why the Leaders in the industry are charting a path forward and what the Laggards can do to catch up.
Competition
One of the biggest questions that firms are asking themselves is how to balance energy security and sustainability to stay competitive now and into the future. This question is even more relevant for Middle Eastern NOCs, who play a fundamental role in supplying hydrocarbons to fast-growing economies, while contributing to a cleaner world.
With energy security a global priority, Middle Eastern NOCs are planning to increase their hydrocarbon production, while doubling down on their investments in clean energy. We have heard warnings from numerous industry leaders in the Middle East explaining that renewable energy won't be able to fully replace oil and gas any time soon and that investment in sustainable energy must not come at the cost of investment in hydrocarbons.
Carbon
Fighting climate change and embracing sustainable energy remain critical drivers of progress worldwide. Emissions reduction is a key priority for Leaders globally, with nine in 10 (92 percent) setting net-zero targets, compared with 30 percent of Laggards. What we have seen is that the best-performing companies also have the highest hopes for their investments in low-carbon initiatives.
Within the Middle East, NOCs are progressing their decarbonisation initiatives – including investments in carbon capture and storage and energy efficiency, all the while committing to net-zero targets.
Global Leaders see these investments paying off, with one in five (20 percent) expecting their low-carbon initiatives to produce revenue growth of more than 10% over the next three years.
Prioritising Connectivity in Reinvention
The top companies are placing a greater emphasis on connectivity, where gaps currently exist and in the future. 94 percent of Leaders said their remote operations are already highly connected and monitored in real-time, and 89 percent said their functions and operations are connected.
Digitalization will remain a key focus for organizations, with greater investment and resources being channeled into areas such as AI and emerging technology expertise in the energy industry while enabling the growth of digital economies.
Customers
One significant consequence of the energy transition will be the availability of new choices for energy customers. As oil and gas companies continue their reinvention journeys, they must rethink customer-centricity and engagement strategies. Above all, they must enable businesses and individual consumers to procure and consume different energy sources in ways that meet their unique needs.
A Much-Needed Culture Shift
While good employees can power successful reinvention, our research uncovered serious challenges to firms' ability to recruit and retain talent. With the increasing complexity of technology solutions being adopted by energy companies, the capabilities gap is not expected to close in the near future.
The existing workforce will require major upskilling, to take on more complex and strategic roles, while digital solutions will free up their time from low value-adding activities.
Key Takeaways for Success
There is no one-size-fits-all approach to reinvention that any firm can utilise; the oil and gas industry is too diverse and its challenges too complex. We know energy demand will continue growing while renewables and carbon offsetting technologies remain key to fighting climate change.
Energy companies must develop bold strategies and strike the right balance between near-term energy security and longer-term energy sustainability. To find a balanced route, oil and gas companies must consider new business models to achieve an energy transition enabled by digital technologies and a cultural mindset shift.