Eastern Med to play a big role in rebuilding energy security
Feb 02, 2023 by Energy Connects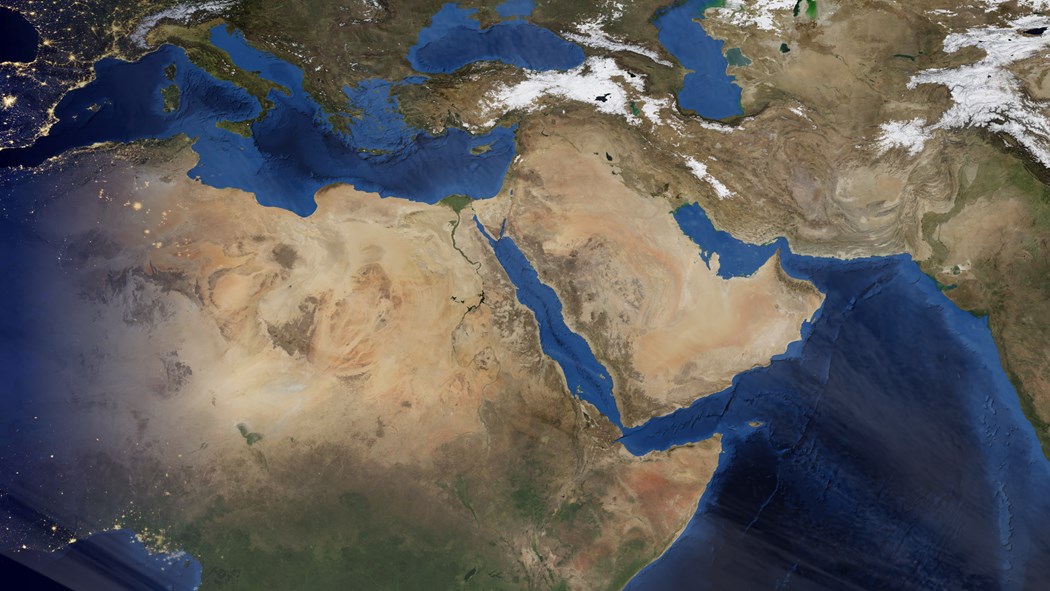 Rising investment in the Eastern Mediterranean's energy reserves combined with diplomatic breakthroughs in the region have the potential to significantly ease energy market shortages and strengthen global energy security.
The Eastern Mediterranean has seen a surge in exploration activities in recent years and has become a major focus for the global energy industry. It holds an estimated 144 Tcf (~4.2 Tcm) of total discovered recoverable resources "with significant upside exploration potential located offshore Egypt, Cyprus, and Israel," according to S&P Global. This would be about 3 percent of global gas reserves.
It has the potential to become a major supplier of natural gas to Europe, which is currently seeking new sources to replace lost volumes from Russia. It also presents an opportunity to diversify the world's energy mix.
Natural gas is a relatively clean and low-carbon energy source, making it an attractive option for reducing carbon intensity while protecting energy security and affordability. The development of natural gas resources in the Eastern Mediterranean is also a win-win for the countries in the region because it creates new economic opportunities and stimulates growth.
The foundation of the Eastern Mediterranean Gas Forum (EMGF), which includes many countries of the region along with Italy and France, was key to unlocking geopolitical obstacles to greater exploration of the province and support the development of infrastructure such as pipelines and LNG facilities. The forum today is a thriving community of eight nations that cooperate on developing an infrastructure for gas trade within the region and with external markets. 
I read with interest the recent announcement by His Excellency Minister Tarek El Molla that Egypt is planning to strengthen its cooperation with Italy to increase exports of LNG to Europe.
As an official observer of the forum, the IEF is actively taking steps to strengthen our cooperation, and we look forward to some exciting new developments in this regard at this year's Egypt Petroleum Show. Many of EMGF's members are already members of the IEF, so we form a natural partnership.
It was encouraging to see Lebanon making progress to unlock its offshore potential recently, with the introduction of QatarEnergy to a consortium of TotalEnergies and Eni to search for natural gas in Lebanese waters, including in a previously contested area with Israel.
The deal was made possible by an historic diplomatic accord between Lebanon and Israel allowing international companies to begin drilling for natural gas in previously unexplored areas.
Companies and governments are also stepping up to the challenge of enhancing infrastructure in the region, particularly pipelines and electricity interconnectors to transport energy from the Eastern Mediterranean to major consumption centers in Europe.
One of the largest such projects in the region is the EastMed Pipeline project, which aims to connect the natural gas reserves in the Eastern Mediterranean to Europe via a pipeline running through Greece, Italy, and Cyprus. This project is seen as a major step towards improving energy security in Europe.
Cooperation on electricity supply is also progressing well. Cyprus and Greece recently inaugurated the construction phase of the EuroAsia Interconnector, an EU-funded subsea cable that will cross the Mediterranean carrying up to 2,000 megawatts of electricity to eventually link grids from Israel and Cyprus to Greece.
This key infrastructure project will strengthen the EU's energy security by linking Cyprus to the EU's electricity grid and contribute to Europe's ambitious decarbonisation objectives. I understand that talks are under way to launch a 'EuroAfrica' Interconnector which would also connect Egypt to the grid.
The energy systems of the Eastern Mediterranean region have the potential to significantly improve global energy security and ease current energy market shortages in Europe.
The development of natural gas resources in the Eastern Mediterranean will not only provide a new source of energy to meet the growing demand from countries around the world, but also create new economic opportunities for people in the region and help to diversify the world's energy mix
Joseph McMonigle Secretary General of the International Energy Forum (IEF) is speaking at the EGYPS 2023 Strategic Conference in Cairo on Monday 13 February, fostering enabling strategies, policies and frameworks are driving energy transition and climate-change actions.
Register today at www.egyps.com/delreg