Powering resilience: preparing for the unexpected
Nov 14, 2022 by Energy Connects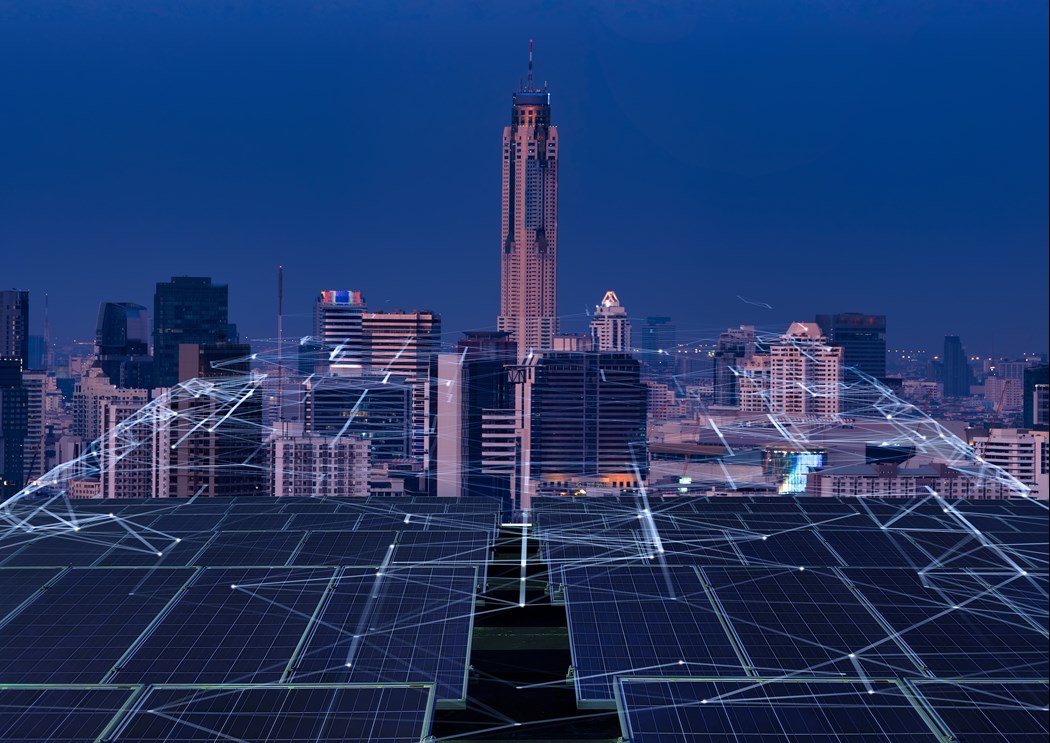 Climate emergencies are leaving a devastating effect on millions of people with increasing frequency. The impact of natural disasters makes it clear that the climate challenges we face are not abstract issues. More than ever, our global energy supply and infrastructure must be able to withstand extreme conditions. Our lives and livelihoods depend on it.
Although our global energy supply and infrastructure continue to evolve to meet the challenges of tomorrow, a few things are clear:
No matter how power is generated, it remains essential for our food supply, healthcare needs and sheltering in place
Our infrastructure must be resilient to keep things running, even in the face of extreme weather, the energy transition is moving at warp speed
How resilient do we need to be?
Resilience is about staying operational for our homes, communities, businesses and institutions. And it requires preparation. The challenge is to predict what we need our electrical infrastructure to withstand, which leads us to the question, how much insurance do we need?
Energy resilience is taking on new meaning as winter storms, wildfires and extreme weather conditions have battered communities already grappling with COVID-19. It's one thing to work and learn at home when the power is on. It's entirely a different scenario when it's not. While energy resilience won't solve a global pandemic and cannot extinguish a wildfire, it certainly is critical to helping our families, communities and businesses safely work, learn, and live.
Part of the challenge to achieving more resilient energy supply and infrastructure is balancing competing goals: reliability, sustainability and affordability. 
Energy transition and resilience go hand in hand
Resilience is the ability to recover quickly. It's a form of toughness fashioned from preparation – it's the ability to respond to change with adaptability, elasticity and speed. And it requires that we prepare for the unexpected, especially as unusual conditions become more common.
When it comes to energy, the focus on resilience is not new. Communities, governments, businesses and utilities have been doing the hard work to make our energy supply and infrastructure resilient. Even in the most difficult circumstances.
It's clear that energy transition is charging ahead, and the need for energy resilience is paramount.
We know this focus on resilience is vital because we aim to help make energy infrastructure resilient through our Everything as a Grid approach to energy transition. For years, we've safely added renewables, storage and electric vehicle infrastructure for customers and our facilities.
Renewables are essential, for projects large and small
With a more distributed energy supply, traditional energy consumers can produce their own energy and rely less on the electric grid. Our Home as a Grid approach will help accelerate a low-carbon future at home with solutions like solar power centers, wi-fi smart devices and intelligent circuit protection.
Our unique ability to improve resilience both behind and in front of the meter is essential for our customers, whether we're helping utilities like Southern California Edison streamline renewable integration or creating more flexible power systems to expand healthcare intensive care unit (ICU) capacity.
We've taken the lead on developing microgrids for customers and at our own manufacturing and education centers. Recently, we announced a project to deploy a microgrid at our manufacturing facility in Puerto Rico that will support more sustainable and resilient power. The project includes solar and energy storage and enables us to share clean energy back onto the regional grid.
Resilience is essential
Without a crystal ball, it's difficult to know what challenges the future may bring. Yet, it's clear that the energy transition is charging ahead and the need for energy resilience is paramount.
Renewables alone won't provide resilience. Together with intelligent controls, decentralized generation and energy storage, many new energy resources will help advance resilient power for communities around the world. A democratised energy supply that is reliant on many generation sources will help usher in a new frontier of energy resilience – allowing the world to sustainably generate the energy it needs to power what matters.
Cybersecurity is essential to resilience amid a new power paradigm. As critical infrastructure becomes more connected, it is imperative to protect the availability, integrity and confidentiality of these systems. Eaton's approach to cybersecurity  advances trusted environments in a hyperconnected world by integrating cybersecurity at the foundation of innovation for product development and design processes.
In short, companies are starting to help customers prepare for and continue to operate with reliable, resilient power. Even during a pandemic, a major storm or both.