Data and connectivity that will help shape the future of smart OSVs
Nov 11, 2022 by Energy Connects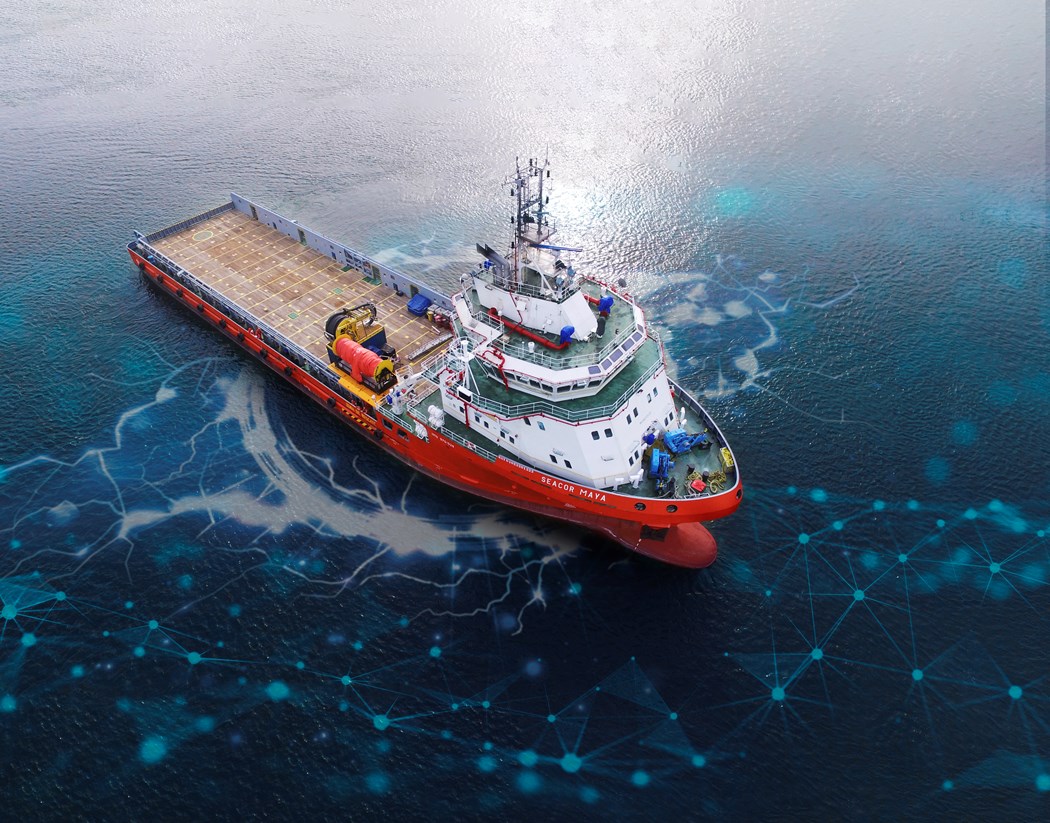 Offshore support vessels (OSVs) have long been the workhorse of the marine and offshore sector.
Despite the global challenges which have caused huge economic disruption over the past few years, demand for OSV services is high and growing.
Indeed, the OSV service market reached $13.78 billion in value in 2020, and by 2028 that figure will rise by almost $10 billion to reach $23.6 billion
And while the scale of demand for OSVs looks set to grow, the nature of offshore operations is shifting as the industry slowly moves away from its traditional role of extracting fossil-based energy resources towards more sustainable forms of power. This means that the tasks performed by OSVs are set to diversify as well.
As the marine and offshore sectors work towards a carbon neutral future, OSV operations will need to be fully integrated with offshore fields, port infrastructure and supply chains to support  increasingly complex and multifaceted customer requirements.
OSVs need to get smart
To do this effectively, vessels will need to embrace automated and smart technologies to drive operational efficiency, carbon reduction and cost savings.
Consequently, data will effectively 'fuel' the OSV of the future. The ability to access, analyze and act upon real-time information will be critical to the performance of these vessels, both in how they conduct tasks and progress towards carbon neutrality.
We envisage the future OSV operating in a highly connected environment. Higher speeds, lower latencies and cheaper satellite communications will enable vessels to be constantly connected to their onshore fleet manager, enabling near real-time exchange of data and information.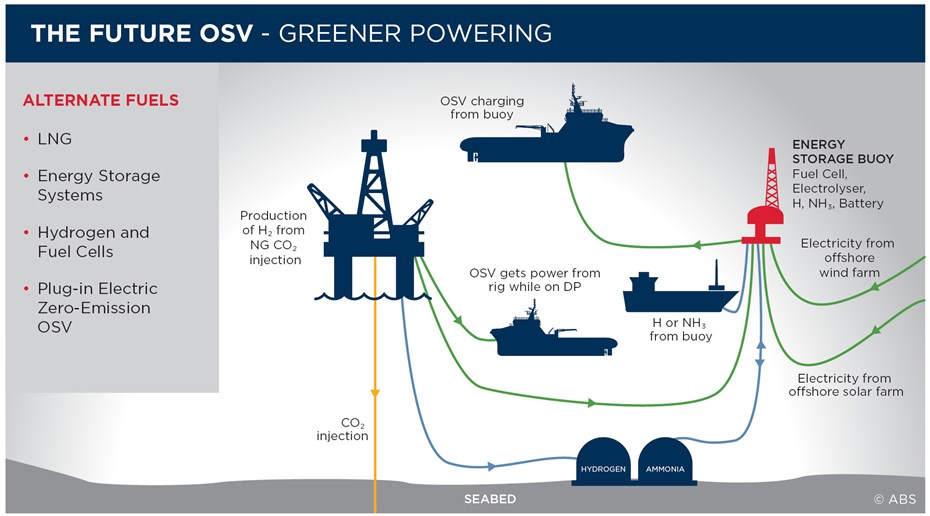 One example is the dynamic positioning system automation. This helps to improve DP operational safety through the use of real-time data for bridge operators on board OSVs,  and offers remote support from fleet management teams located onshore. Another example is the connected hybrid power system on board and on shore that provides continuous 'live' data to optimise power management and enhance vessel positioning maneuvers.
The digital twin — a virtual representation that serves as the real-time counterpart of a physical asset or process — can help operators to analyse disruptive events before they happen, increasing safety and operational efficiency.
Virtual performance simulations allow operational issues to be examined before they can go wrong, building dependability and operator confidence. The emergence of 'digital twin' concepts support real-time decision-making and planning.
Charterers are already looking for more operational transparency, just as operators are seeking the kind of insights into an OSV's 'health' that can be provided by artificial intelligence (AI).
Digital insights can offer complete visibility of every aspect of a vessel, from the performance of individual vessels or the fleet, to the operating state of each propulsion system and its components and the wellbeing of the crew.
The future OSV also will incorporate more autonomous functionality, a transition that will begin at pace when the industry builds more confidence in the decision-making ability of AI.
So, what smart functions will this level of connectivity facilitate? Here are three main areas  to be aware of.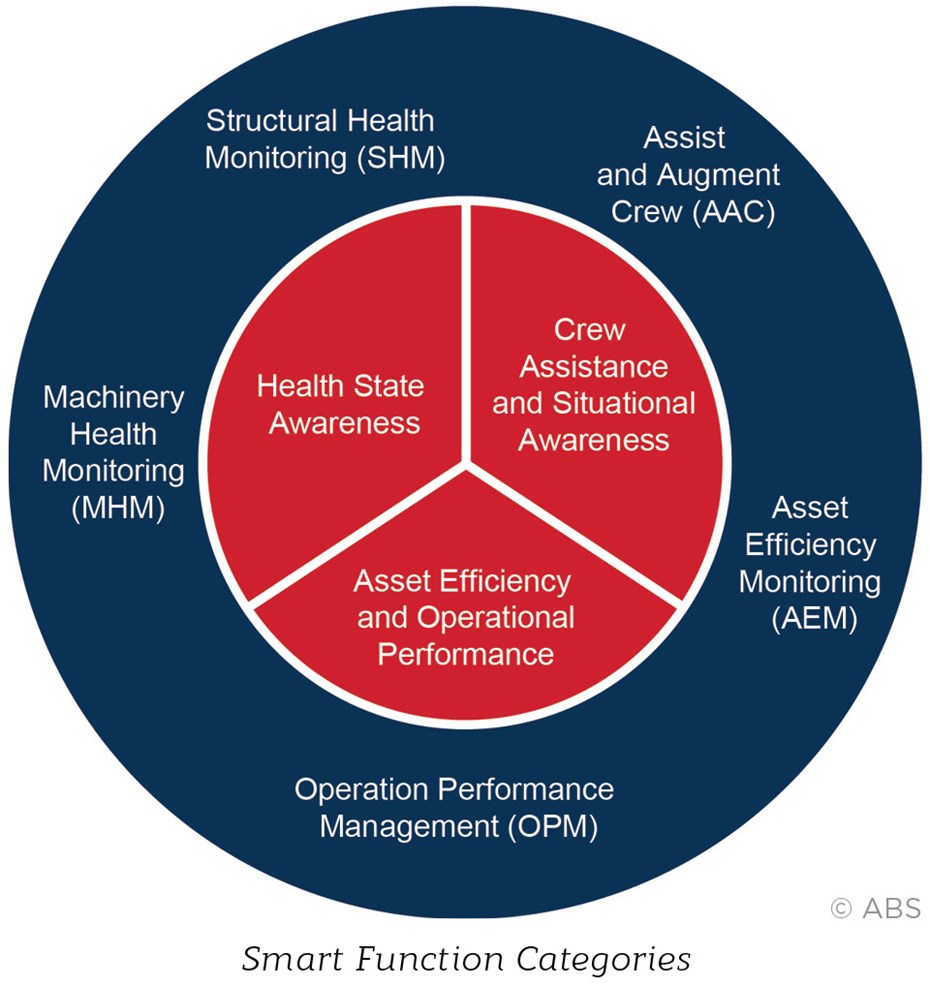 Health state awareness
Visibility over the health of an OSV's structures and machinery is the bedrock of vessel safety, operability and integrity. Armed with informed insights, vessel owners will be able to proactively safeguard the health of their OSVs, this being crucial to the delivery of superior performance and minimal downtime.
Powered by data, structural health monitoring examines structural loads and vessel conditions to assess structural integrity. It minimises the potential for damage and failure. If problems can be anticipated as opposed to reacted to, OSVs are far more likely to operate with minimum structural issues which could greatly reduce performance and safety.
Machinery health monitoring involves the assessment of the operating conditions of onboard systems. In doing so, vessel owners can detect operational and condition anomalies and predict when degradation will occur, allowing for preventative maintenance.
Asset efficiency and operation performance
Data and smart technologies will also be able to provide key insight on asset efficiency and operational performance.
These solutions fall into two key categories. Generally, asset efficiency monitoring (AEM) focusses on inherent design characteristics and ensuring proper maintenance schedules are developed and maintained. Operational performance management (OPM) concentrates on the behavioral aspects, chiefly how humans interact with machines.
Often running in parallel with health monitoring systems, AEM assesses equipment, system and vessel efficiency and provisions maintenance work triggers to maintain or improve efficiency levels.
OPM, meanwhile, provides guidance and recommendations for operators and onboard crew to optimise the way vessels are operated and managed.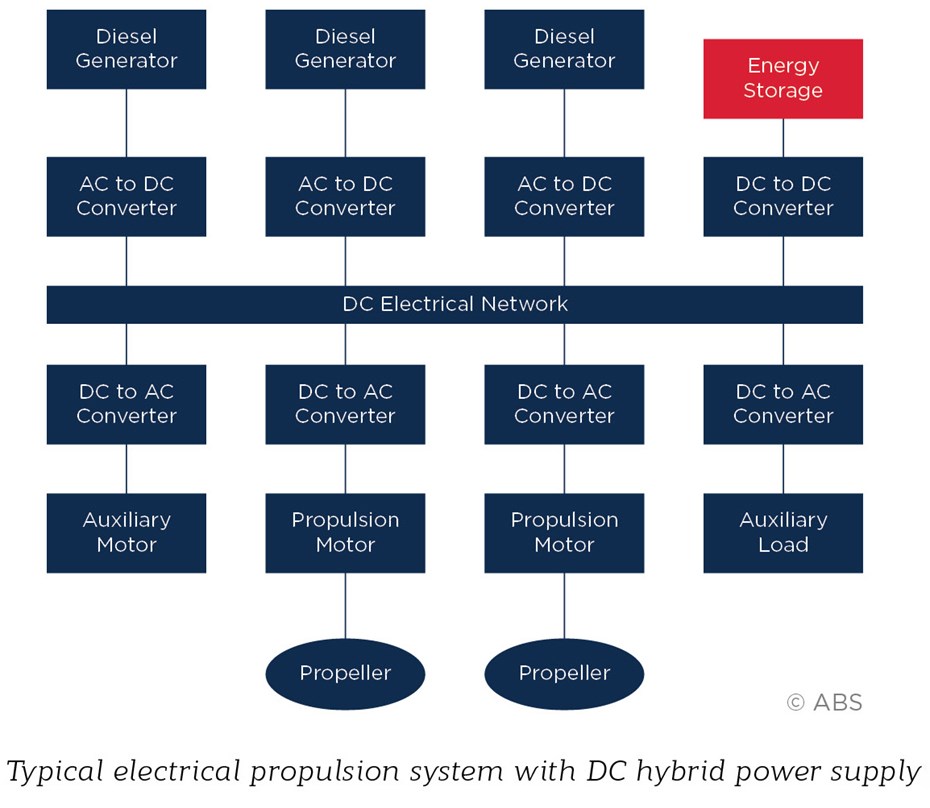 Crew assistance and augmentation
Today's crew members are subject to increasing regulatory and reporting requirements, as well as demands for greater monitoring and transparency of operations. Here, smart crew assistance and augmentation (CAA) applications can help reduce burdens and lower the risk of human error leading to potential reductions of manning capabilities, resulting in lower operating costs. These applications assist crew reporting and other onboard activities through automatic data collection, electronic logging, data processing, fusion, and analysis, and report generation.
These smart functions can be integrated with health and performance monitoring systems, with automated logging and reporting a common feature embedded into OPM solutions. Night vision, obstacle detection, and collision avoidance systems can also increase crews' situational awareness.
Without question, the OSV of the future will be reliant on high quality data to underpin crucial decision making. This data will feed functions which will vary in their level of autonomy, from fully autonomous to augmenting human-driven activity.