Riding the wave, Aramco reports super results
May 15, 2022 by Energy Connects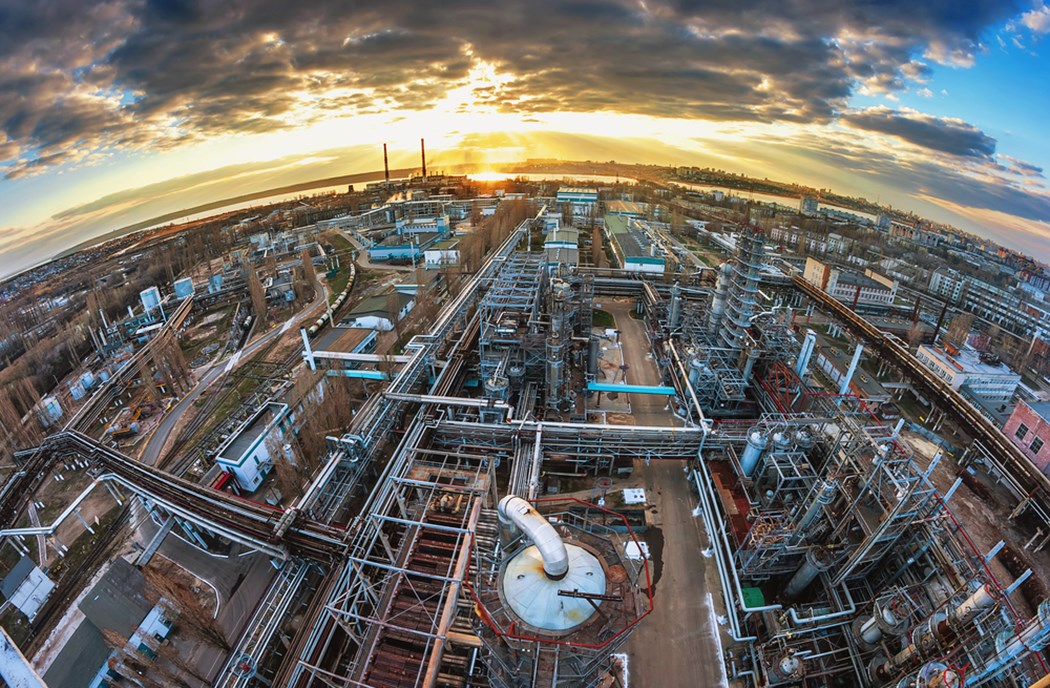 After the extraordinary results of its main competitors, such as Shell, ExxonMobil and BP, Saudi oil giant Saudi Aramco has reported a more than 80 percent increase in profits. The latter not only is topping analysts' expectations but also a quarterly earnings record since its IPO.  With reporting a net income of US $39.5 billion, an increase of 82 percent in comparison to its $21.7 billion in Q1 2021.  All of its competitors also have been reporting the positive effects of higher oil prices and demand, but Aramco's main advantage has been not to be overly exposed to the effects of the Russian invasion of Ukraine.
British oil giant BP and Shell, still showing impressive overall operating results and margins, have however been hit by major multibillion dollar write-downs of their respective Russian assets. In line with its competitors, also Aramco reported that not only higher oil prices but also improved downstream margins have been behind the record net-profits. Aramco's CEO Amin Nasser stated to the press that "strategic downstream expansion progressed further in both Asia and Europe, and we continue to develop opportunities that complement our growth objectives."  At present Aramco's presence in Europe is increasing, with specific growth in Eastern Europe and the Baltic. Saudi oil has been grabbing the net benefits of the anti-Russian strategies currently being implemented in the EU, as seen by the Polish market. 
In anticipation of the positive results of Aramco by the market, the market cap of the company has increased, showing at present a value of $2.43 trillion. The latter had been expected before, but it was still surprised to see the its favorite Apple being removed from the top spot. With overall share prices of Aramco up by over 15 percent in 2022, the oil company is riding the wave. Some might argue that oil and gas companies have been the free riders of the current market situation, as higher oil prices, increased geopolitical risk and still strong global demand, have pushed their value up. But others would point that the current market could be a possible threat in the future. Higher oil prices, extreme geopolitical risks and high inflation, could soon become a detrimental pill. Demand destruction or economic recession are possible unknowns to be taken into account. 
Aramco shareholders at present are reaping the rewards imminently. In its report it stated that it will use $4 billion dollars in retained earnings to distribute bonus shares to shareholders. For every 10 shares held, one share is being issued. Aramco is still a dividend cash-cow, holding its enormous dividend stable at $18.8 billion dollars. In contrast to former years, no real issues on Aramco's side are to be expected, as the free cash-flow has increased by 68 percent  year on year to $30.6 billion. The Saudi company is still keeping to its strategy to maximise the total shareholder return, based on dividends, underlying free cash flow growth and investments in strategic opportunities world-wide. 
Nonetheless, the optimism in the market is also still putting a fog blanket over the future. Aramco's results are very positive, riding the wave of 45 percent or more oil price increases. As most of its competitors, the company has reaped the reward of a global market where a potential supply-demand crunch is building up. Even though revenues are sky-high, overall investments, especially in upstream remain exceptionally low. Meanwhile an investment gap has been building up the last two decades. No imminent additional investments are on the horizon worldwide, mainly due to financial pressure on US shale and lack of interest in OECD countries. The impact by both ESG and SDG is also constraining new high-profile projects in non-OPEC countries. Potential lack of supply is seen as a major driver for higher oil prices, but could later on be a two-sided sword. 
The future looks bright, but the market is now looking for the 'unknown unknowns'. A reversal of several positive market developments, due to a re-emergence of COVID in the second quarter of 2022, a financial breakdown of markets in the OECD region or economic recession in China, are still going to be expected. 
The free-riding by oil companies is not seen by all as a very positive development. High inflation, US recession fears or a shortage in energy supplies could become a sledge-hammer for some. Windfall profit discussions in the US-UK and even the EU are a threat to all. Aramco's listing outside of these financial markets; however, is still a protection formula for success. Moreover, Aramco's geopolitical position is increasingly becoming a problem. US Congress' move to discuss a new NOPEC bill, in which American entities or persons can file legal cases against OPEC members, is a potential financial threat not to be dismissed straight away. 
China's struggling economy and continuation of its zero-tolerance strategy against COVID should also not be taken lightly, as Asia is Aramco's main client. Riyadh's neutral position (Saudi version) or support (Western version) in the Ukraine-Russia conflict could also have detrimental effects on demand for crude and petroleum products. Geopolitics and energy have again become front-page news, which Aramco should not be approaching as a California surfer riding a killer wave. A sudden, geopolitical or economic surge could push it under water, being hit by new unknowns very soon.