How power and process automation fusion changes operational resistance into operational resilience
Hady Stephan from Schneider Electric talks to Energy Connects about how market demand has shifted more abruptly than ever before meaning companies have to respond faster and be more agile to all the changes.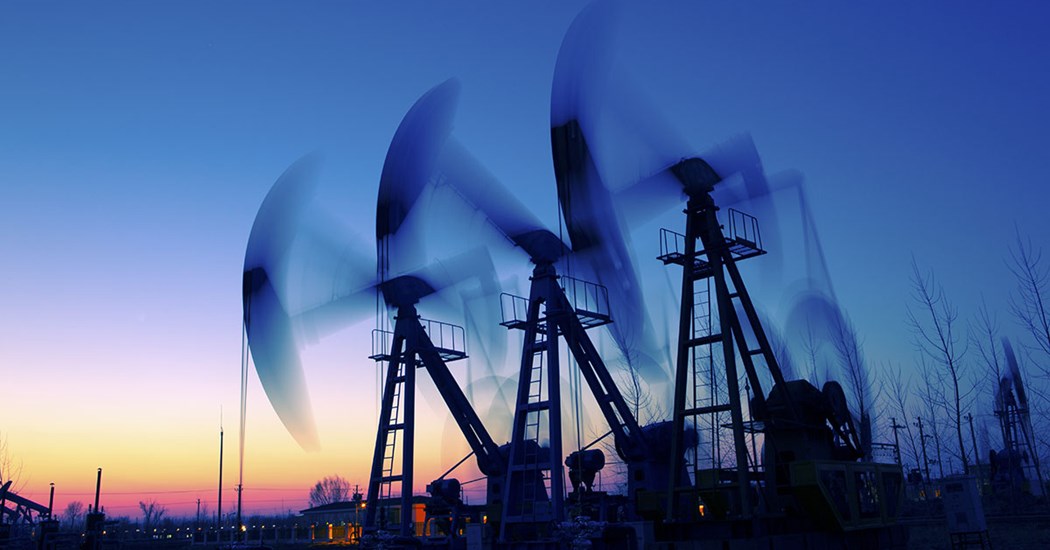 We are living in a digital boom. The way goods and services are procured, delivered, and consumed is increasingly driven by information technology. More work is done remotely. More interactions are digital. And more operations are automated. Market demand has shifted more abruptly than ever before meaning companies have to respond faster and be more agile to all these changes.
At the same time, we've reached a tipping point for the sustainability of our planet. Today's buyers demand eco-efficient brands, green products, responsibly sourced materials, and sustainability-focused solutions and services.
As a result, modern industrialists are pressured to maximise Total Shareholder Return (TSR) while under intense scrutiny from governments, society, and investors to demonstrate sustainability practices and a positive Total Societal Impact (TSI) score.
This dynamic environment is leaving some companies behind while others are capitalizing on the digitalisation to advance their operational models. Smart and digitally driven industrial enterprises are achieving dramatic gains in productivity, yield, efficiency, agility, return on capital, cost competitiveness, and sustainability.
Tailoring Your Digital Thread
A key benefit of digitalisation is the ability to connect an organisation's full value chain into a "digital thread." This converged data and subsequent analytics supports fast, precise decision-making for boosting operational efficiency and sustainability. 
One example is the integration and simultaneous optimisation of power (energy) and process (automation) systems. Traditionally, these operations were managed separately. Combining them generates a powerful multiplier effect for deeper analysis and collaboration across operations, commissioning, and maintenance.
The integration of power and process is a catalyst for operational resilience and improved sustainability across the lifecycle of the plant. This integrated, digitalised approach drives Electrical, Instrumentation and Control (EI&C) CAPEX reductions up to 20 percent and OPEX efficiencies, including decreased unplanned downtime up to 15 percent, in addition to improving bottom line profitability by 3 points. 
End users see energy procurement cost reductions of 2-5 percent and carbon footprint reductions of 7 – 12 percent when implementing these strategies. It offers a comprehensive view of asset performance management, energy management, and the value chain from design through construction, commissioning, operations, and maintenance. When undergoing such an integration effort, implementing the right strategies can improve operational resilience for better anticipation, prevention, recovery from, and adaptability to market dynamics and events. This plantwide data collection, reliable control & command exchange between systems, operators & control room will empower the workforce with clear and verified decision-making.
This digital transformation and the introduction of new technology help in developing human capital and enforce a rapid workforce transition, that has completely upended both the need for training and the way to deliver it (e.g., simulation-based learning to provide situational awareness).
Several tools available today aid in developing human capital. From training to engineering, operations and maintenance, technology in every potential aspect where human intervention is involved, can be used to enhance human engagement which improves performance, safety, and profitability.
Integrating power and process on a single platform unifies all the aspects of engineering, operations, and maintenance, and helps companies to achieve optimisation across all the stages of plant lifecycle.
Training Systems
Training tools have increasingly become sophisticated in recent years. Training based on an actual site with all the physical equipment is recreated using a 3D virtual reality digital twin.
In the 3D virtual reality trainer, the trainee 'sees' the process equipment as he will see at site and operates the equipment as is expected from standard operating procedure, and the equipment reacts in the same way as it would in real life.
The advantage with such training is that even if the trainee makes a mistake while operating certain equipment, the resulting failure is virtual, saving thousands of dollars that otherwise could have been lost because of such a mistake. Such training makes trainees more aware of potential impact of their actions and allows companies to evaluate the readiness/performance of an employee before they are sent out to site.
Digital twins can be created at the conceptual stage of any project. This digital twin can be used to engineer the whole plant, or a new unit being added to the existing plant for de-bottlenecking the existing plant.
The training technology also includes AR/VR immersive simulators to connect control room operators, maintenance, and field personnel in a single realistic learning environment used for site familiarisation, work policies, field operations training, and maintenance procedures.
Indeed, advanced analytics, predictive and prescriptive maintenance are gaining increasingly higher acceptance among oil and gas companies.
Some solutions incorporate Predictive Analytics to help end users achieve the highest possible return on critical assets, based on predictive maintenance programs which helps reducing unscheduled downtimes.
Those analytics can also be hosted in the cloud by adding technologies designed to be set-up, managed, and used without additional IT infrastructure or staffing. Data can be consolidated in comprehensive and useful dashboards, accessible on mobile devices for process and asset-centric visualisation and alerting. Analytics can be automated and contain condition-based rules or additional capabilities, such as guided or advanced analytics, and are designed to not require complex algorithms to be written so it can be used by non-data scientists.
Conclusion
The confluence of digital transformation and the constant pressure to improve sustainability, reduce CAPEX and OPEX, are driving an initiative to rethink the separation between process automation and power management. The process electrification is forecasted to increase by two-fold in 2050 as more companies intensify their decarbonisation efforts. This increased electrical and power asset data should be integrated with process data to improve operational and maintenance performance - IIOT, Big Data Analytics, Digital Twin and Process Automation, are key technology enablers for the acceleration of this integration.
KEEPING THE ENERGY INDUSTRY CONNECTED
Subscribe to our newsletter and get the best of Energy Connects directly to your inbox each week.
By subscribing, you agree to the processing of your personal data by dmg events as described in the Privacy Policy.