UAE takes the strategic lead on low-carbon hydrogen
Jul 28, 2022 by Energy Connects
The UAE is well positioned to be a leader with natural competitive advantages for both blue and green hydrogen, write Sachin Kerur, Head of Middle East, and James Willn, Partner at Reed Smith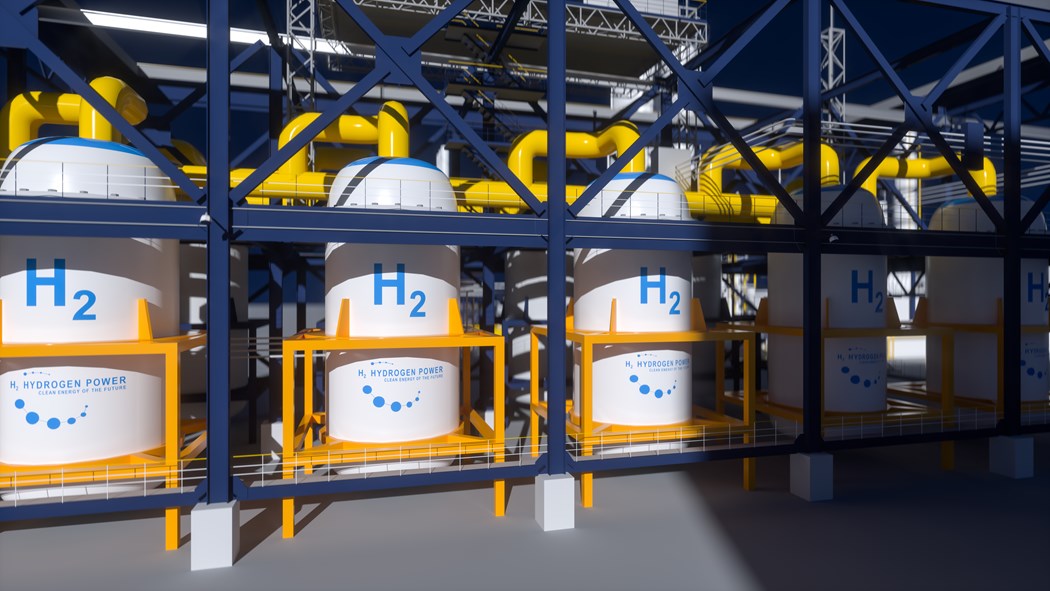 In 2021, the United Arab Emirates (UAE) became the first country in the Middle East and North Africa (MENA) region to announce a net zero strategic initiative by 2050 in line with the 2015 Paris Agreement. Soon after, at the COP26 in Glasgow, the Ministry of Energy and Infrastructure revealed the Hydrogen Leadership Roadmap, a comprehensive national blueprint to support domestic, low-carbon industries, contribute to the "UAE's Net Zero by 2050 Strategic Initiative" and establish the country as a competitive exporter of hydrogen.
The UAE is well positioned to be a leader in low carbon hydrogen with natural competitive advantages for both blue and green hydrogen, however, green hydrogen production remains in its infancy, requiring an international collaboration to accelerate its development.
Hydrogen – what is it and why the UAE?
Hydrogen offers several attractions over mainstream fossil fuels: it is generally considered clean, non-toxic and emits zero carbon dioxide when burned. With the current volatility in the market, principally due to the Russia/Ukraine war, natural gas prices remain high (and likely will be for the duration of 2022 as we come into the northern hemisphere winter) meaning hydrogen becomes more commercially attractive too, where it has traditionally been seen as an expensive source of energy.
Blue Hydrogen
Hydrogen fuel can be produced through several methods but the most common involve gas reforming. Today, about 95% of all hydrogen is produced from steam reforming of natural gas.
Blue hydrogen is when natural gas is split into hydrogen and CO2 by steam or thermal reforming but the CO2 is actually captured and then stored. As the greenhouse gasses are captured, this mitigates the environmental impacts on the planet and is generally seen as a cleaner source of energy.
Green Hydrogen
Using electrolysis as a method, all you need to produce large amounts of hydrogen is water, a big electrolyser and abundant supplies of electricity. If the electricity comes from renewable sources such as wind, solar or hydro, then the hydrogen produced is essentially seen as a green source of energy. This is why you hear so much about the benefits of "green hydrogen" - it is not the actual colour of the end-product but a description of the process.
As such, the major hydrogen exporters going forward will be countries with low-cost gas resources, an abundance of cheap renewable energy and coastal access and infrastructure for exports, such as the UAE.
What is the legal landscape for hydrogen in the region?
At present, there is no specific regulatory framework in the Middle East for hydrogen projects, which needs to change soon given the huge investment in the region. In the absence of dedicated regulations, hydrogen projects currently fall under existing legislation governing the oil and gas sectors.
In June 2022, the Abu Dhabi Department of Energy announced that it is developing a hydrogen policy that will include a dedicated regulatory framework as well as addressing technical standards and licensing procedures to support the hydrogen sector. This is as an important step in the right direction, and we expect neighboring countries to follow suit, in particular Saudi Arabia which has its own ambitions to be the global leader in hydrogen production.
What is the UAE doing here?
In May 2022, the state-owned Abu Dhabi National Oil Company signed a low-carbon hydrogen partnership with bp and Masdar, where the parties agreed to conduct a feasibility study for a low-carbon hydrogen energy project in Abu Dhabi. This follows a series of agreements between the parties regarding the development of low-carbon and green hydrogen in the Teesside area of England.
The UAE made further strides in June 2022, when it was announced that a US $1 billion green hydrogen and ammonia production plant will be built by a consortium of three South Korean contractors in the Khalifa Industrial Zone in Abu Dhabi.
Once hydrogen production has commenced, the UAE intends to target a number of major export markets including Japan, South Korea and Germany. Germany in particular, is investing in cleaner energy and aiming to cut its reliance on Russian energy as a result of supply issues exacerbated by the war.
Germany's Hydrogenious and utility Uniper along with ADNOC, have agreed to undertake a joint demonstration project for hydrogen transport with the aim of building a supply chain of hydrogen produced by renewable energy from the UAE to Wilhelmshaven in Germany.
We expect to see the UAE continue to form further strategic partnerships with major players in the energy sector to further develop its hydrogen production capabilities and in order to position the UAE at the forefront of hydrogen production and the transition to alternative energy sources.