The future of recruitment in a hybrid world
Christopher Honeyman Brown, CEO of Petroplan, outlines the reasons why energy businesses are giving employees the autonomy to choose their preferred working styles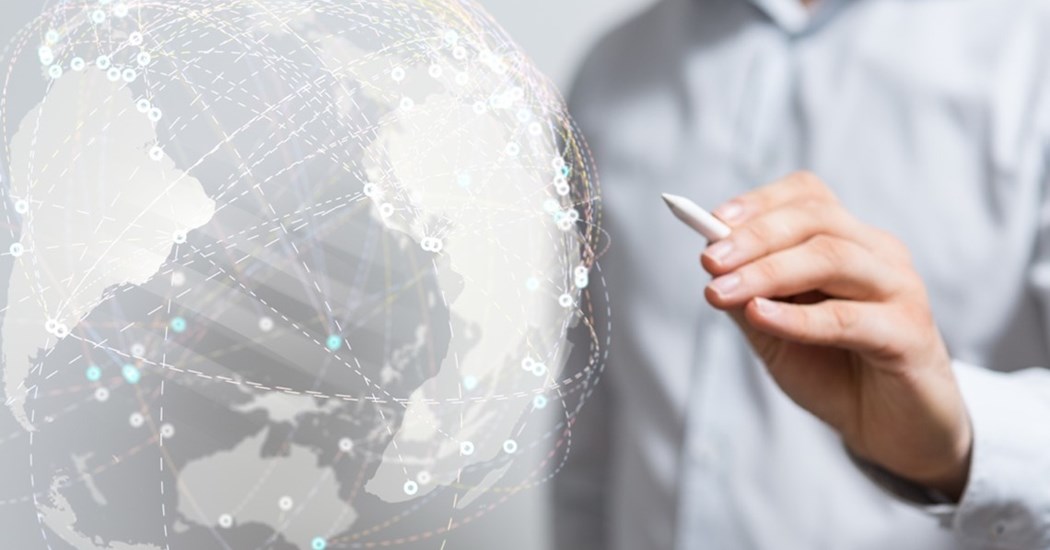 Over the past two years, recruitment, like many other sectors, has faced unprecedented and unpredictable challenges.
With the pandemic closing the world's borders, it became increasingly difficult to place talent internationally, and at the same time the recruitment process shifted completely online.
In 2022, many employers implemented remote or hybrid working models, incorporating them into their workplace strategies and contractual agreements. Businesses, including Petroplan, are giving employees the autonomy to choose their preferred working styles, so as to encourage greater efficiency and support employee health and wellbeing.
Widening talent pool
In the recruitment industry, the opportunity for employers to offer remote working has resulted in a significantly larger talent pool. By offering virtual working options, companies can access more candidates – looking beyond traditional constraints such as location. This works well when there is no need for talent to be physically located at employers' assets.
This dynamic shift has enabled recruitment to become more inclusive and candidate focused. This is especially relevant to corporate environments where diversity and inclusion sit at the forefront of recruitment needs. The ability to offer complete remote working is truly game-changing.
Gender gap in energy sector
In addition to removing the barriers of physical location, flexible working is also going some way to addressing other fundamental workplace issues, such as equality in pay and progression. In the energy sector, we're seeing a huge gender gap – especially in engineering and construction roles. A recent study found that women are severely under-represented in engineering, with just 14.5% of the workforce being female, compared with 47% of the overall UK workforce.
Businesses are now able to attract a more diverse workforce, including working parents, those with health needs or those with worries regarding the cost of living near the office.
The demand for flexible working is one of the reasons why recruiters are currently navigating a candidate-driven market. With the number of jobs available outweighing the number of people searching for employment, attracting the best talent becomes highly competitive.
Increased day rates for contract markets 
To remain competitive, employers are increasing salaries, re-evaluating benefits, and better articulating their offering. At Petroplan, we are seeing clients increase their day rates for contract markets and projects, in line with competitors in the industry.
Organisations are trying to retain employees for as long as possible to plug the talent gap. This is being seen in longer notice periods and 'thinking outside of the box' for employee benefits. For instance, at Petroplan we have recently launched an employee share scheme to support the performance and engagement of our team, giving all our employees access to the scheme at the time of joining the company, with the options becoming exercisable on sale at some future date.
With international projects back in business, there has been a surge in activity and an urgency on project deadlines, resulting in a significant demand for engineers. We have seen a 200% increase in project vacancies between Q4 of 2021 and Q1 of 2022. This trend is being mirrored in Canada, where we are experiencing an influx of project-driven work and the need for longer-term placements.
Delivering solutions for the energy industry 
As a result of recent investment in the energy sector and as projects come back online, we are focusing on delivering solutions to the industry to support this growth. As a global specialist recruiter, we are placing skilled talent in suitable roles to drive forward long-term sustainable growth, focusing on the shift from oil and gas to nuclear and renewables.
Tech innovation plays a huge part in the energy industry, with new tools enabling increased efficiencies across many roles. This is also important within recruitment where digitisation can support the search for the best talent.
Digital transformation
As champions of talent, we are supporting the transition to digital through our IT transformation programme enabling us to source better qualified candidates quicker and more efficiently. Internally, we host a successful graduate programme that nurtures talent and trains new graduates for multiple roles, from sales to customer service, and supports the development of technical recruitment knowledge.
This is key with the steep rise in demand for more technical, IT and automation jobs in the sector. It is more important, now than ever before, that candidates develop their transferable skills to adapt to these new roles and capabilities – especially in the engineering, mechanical and construction fields. Our clients are continuing to invest in talent and technology to work smarter, not harder.
KEEPING THE ENERGY INDUSTRY CONNECTED
Subscribe to our newsletter and get the best of Energy Connects directly to your inbox each week.
By subscribing, you agree to the processing of your personal data by dmg events as described in the Privacy Policy.