Finding low-emission solutions for a sustainable tomorrow with true insight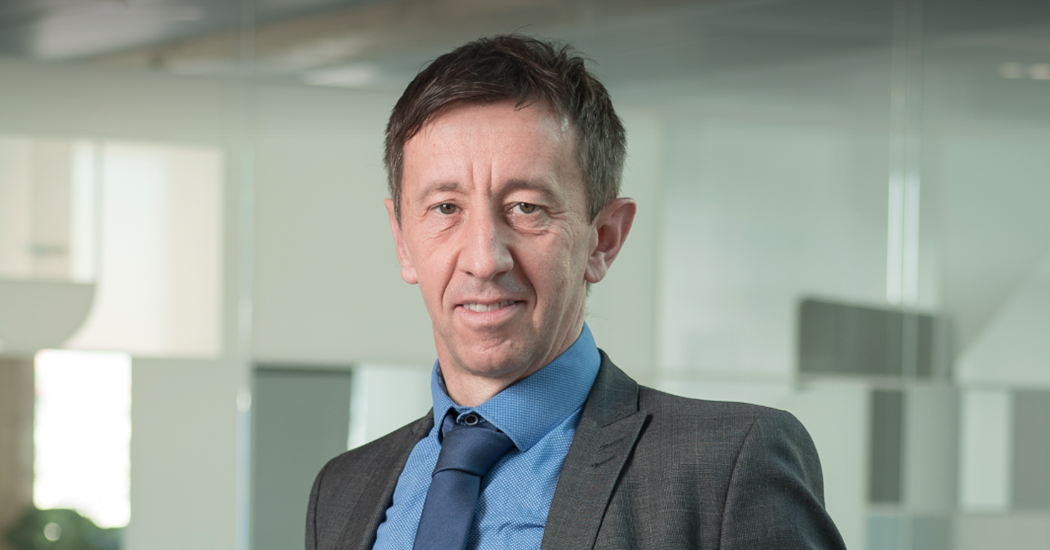 Christophe Malaurie, SVP Decarbonization Solutions, Technip Energies outlines how the company is capturing the opportunities to decarbonise operations, utilise low-carbon energy and achieve net-zero goals.
What do you see as the biggest challenge in decarbonising the industry at the moment?
Reducing emissions is essential for a sustainable tomorrow and all solutions and technologies must be considered, including energy efficiency, electrification, increased renewable energy, hydrogen and CCUS. Across industries and corporations, there is a clear acceleration of decarbonisation and net-zero ambitions. At Technip Energies, we believe in a low-carbon future. Leveraging our expertise and credible track record, we are helping our clients worldwide to cost-effectively capture the opportunity to decarbonise their operations, utilise low-carbon energy, produce low-carbon products and achieve net-zero goals. We're leveraging our expertise and expanding our role to meet the global decarbonisation challenge, now.
What steps is Technip Energies taking towards the decarbonisation challenge?
Technip Energies understands the urgency to take action and reduce carbon emissions now. This makes CCUS a key area of focus for our business. We launched our CCUS platform Capture.Now this year. With Capture.Now, we offer a broad portfolio of CCUS solutions across industries to help our clients decarbonise their operations now, at scale, anywhere in the world. Our offering covers the entire CCUS value chain from carbon capture to transforming carbon into opportunities like sustainable eFuels. As a leading technology and engineering company, we are leveraging decades of expertise in CO2 management and project delivery. This enables us to be relevant in the CCUS space across LNG, Blue H2, power, hard-to-abate industries and more.
Let me give you an example: As part of Capture.Now, we launched Canopy by T.EN, a flexible, integrated suite of post-combustion carbon capture solutions for any type of emitter. Canopy by T.EN solutions, available now, can capture more than 95% of carbon from flue gas.
What are some of the benefits that Canopy solutions bring to the CCUS industry?
Technip Energies is committed to addressing the urgent need for decarbonisation. Our investments in new solutions and technologies, like Canopy by T.EN, aim at providing cost-effective, highly performant and ready-to-go solutions for our clients to reach their decarbonisation goals. Our flagship product is the Canopy C200 that captures 200ktpa of CO2 with more than 95%t capture rate. Canopy is powered by Shell CANSOLV CO2 capture system, a leading carbon capture technology combined with Technip Energies modular architecture and seamless integration with existing facilities.
The Canopy C200 design stands apart as the only 200ktpa per annum solution currently offered on the market as a standard, modularised package, maximising capacity and value and derisking project execution. Construction time at site and operational downtime and disruption are minimised with a positive impact on safety, environment and surrounding communities.
What are some of the projects that T.EN has undertaken which highlight your strategy of decarbonisation?
Technip Energies' combined CCUS portfolio of ongoing FEED and EPC projects contributes to capturing more than 30Mtpa of CO2. Our recent awards span across sectors from large blue hydrogen facilities (ExxonMobil Baytown, 7Mtpa CO2 avoided) to carbon capture units for power (Calpine Baytown, 2Mtpa CO2 avoided) to waste-to-energy plants. They also feature CCS solutions applied to low-carbon LNG, enabling 25% greenhouse gas emissions compared to traditional LNG facilities (Qatar Energy NFE and NFS). In terms of plant size, we deliver everything from pilot units for testing on various industries, including mining, cement and waste-to-energy, to megaton-scale developments.
What are the key takeaways you are hoping for from Gastech 2023?
Gastech is a unique forum to address the challenges of the energy industry with key stakeholders from around the world. Energy security, affordability and sustainability are on top of all agendas. Those challenges require extraordinary efforts and collaboration across value chains and industries. I am looking forward to those conversations with our clients and partners, particularly on how to accelerate pathways to decarbonisation.
Gastech also is a prime opportunity for Technip Energies to showcase our expertise and leadership positions across low-carbon LNG, blue and green hydrogen and CCUS. We are innovating in all those spaces and will deliver a special focus on our new offerings, including Capture.Now. On a more personal note, I am very pleased to be back in Asia, having spent eight years in the region leading Technip Energies operations. The level of energy and innovation here is incredible and inspiring.
Learn more:
KEEPING THE ENERGY INDUSTRY CONNECTED
Subscribe to our newsletter and get the best of Energy Connects directly to your inbox each week.
By subscribing, you agree to the processing of your personal data by dmg events as described in the Privacy Policy.