Building the foundations for a net zero future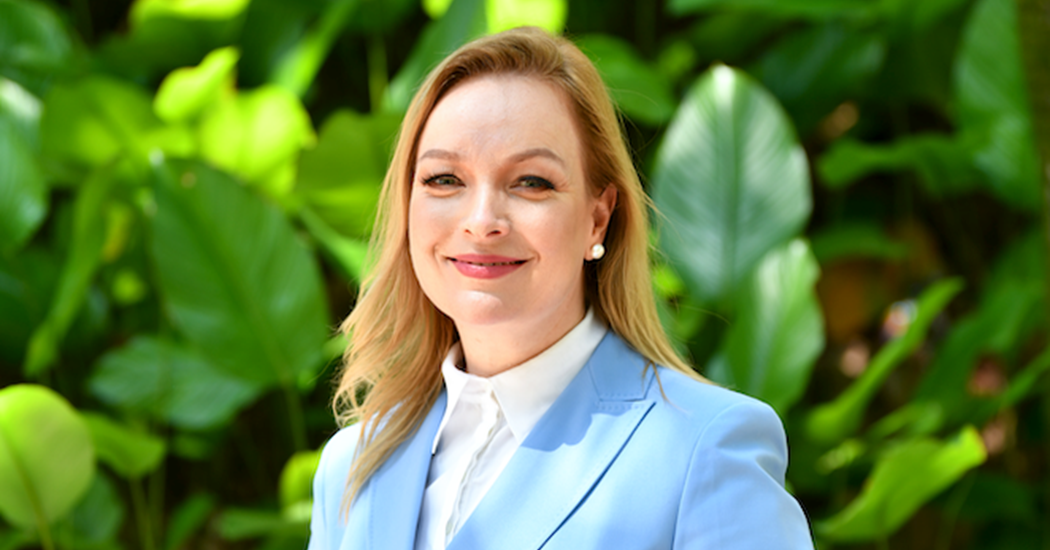 In an exclusive interview with Energy Connects, Charlotte Wolff-Bye, Chief Sustainability Officer, PETRONAS, shares her views on the progress made on the company's journey to net zero, pursuing nature-based climate solution projects, and the hydrocarbon sector's unique strengths that can create new low carbon industrial value chains
As the first Asian O&G company to set a Net Zero by 2050 target, how is PETRONAS focusing on the energy transition and helping the industry advance clean energy solutions?
There is no net zero without Asia!
Asia is on a growth trajectory, not least Southeast Asia that is anticipated to become the fourth largest economy in the world, with energy demand up by as much as 60% by 2040. The common ambition for Southeast Asian countries is to develop low carbon economies that are anchored to the commitments of the Paris Agreement.
As a Malaysia-based integrated energy business with global reach, this context frames PETRONAS' target of achieving net zero carbon emissions in our operations by 2050.  Our main emission reduction levers are: energy efficiency, reducing flaring and venting, electrification and carbon capture and sequestration.
We are making good progress! Over the past decade we have reduced annual emissions by more than 18 million tonnes of carbon dioxide equivalent. We are well placed to help with the coal to gas switch, and plan to grow our renewables portfolio 30-fold by 2030, and scaling up circular economy and green mobility solutions, to name a few.
Partnerships and collaboration are key to our net zero delivery, e.g., we are working with partners to unlock CCS and hydrogen value chains, and have recently established the ASEAN Methane Leadership Programme.
To go even further faster, in March this year, we concluded "Race to Decarbonise", an open innovation challenge. And it worked! We had entries from 25 countries, with many of the winning ideas now brought into play.
What are the opportunities brought about by the decarbonisation of the energy sector?
The oil and gas sector has many unique strengths that are essential to deliver the needed systems-wide change: sub-surface geology knowledge, complex project execution capability, operating through partnerships and in challenging environments, not to mention a top cadre of professionals and technical staff.  These attributes provide a strong foundation for new low carbon industrial value chains.
As an example CCS, hydrogen and biofuels will require both technological advancement as well as new commercial value chains. In both cases, the demand and supply side need to be developed in unison, often across borders through multi-sector consortia. 
Could you share more details about how PETRONAS is helping unlock opportunities in the NBS market and helping restore the environment?
In support of our net zero carbon emissions by 2050 pathway, we wish to demonstrate visible leadership on the nature and biodiversity agenda. In Malaysia it is particularly pertinent as it is one of only 17, so called megadiverse countries that are rich with biodiversity.
We are actively exploring opportunities to make high-quality nature-based climate solution projects a reality.  Earlier this year, we participated in the inaugural voluntary carbon market auction by Bursa Malaysia, with the aim to promote NBS and to mobilise entrepreneurs to develop much needed nature conservation and reforestation projects.
How critical is the role of ADIPEC in accelerating collective industry action to decarbonise faster and drive investments into the energy systems of the future?
What I find particularly inspiring is how ADIPEC involves and engages young professionals. An inspired, engaged and committed cadre of young leaders is critical to deliver the next generation of energy in support of a sustainable future.
Over the past few years, ADIPEC's programming has been spot on, as we could see at last year's low carbon sessions that were left with standing room only! ADIPEC is a key event for PETRONAS, as we wish to inform our way forward and forge partnerships to navigate the energy transition in a just and responsible manner.
What are the services and technologies that you are looking to showcase at ADIPEC this year?
At this year's ADIPEC, the spotlight will be on how PETRONAS accelerates its decarbonisation efforts while growing production via technology and digitalisation. We are also excited to highlight our partnerships with industry players on our shared efforts including expediting methane emission mitigation.
KEEPING THE ENERGY INDUSTRY CONNECTED
Subscribe to our newsletter and get the best of Energy Connects directly to your inbox each week.
By subscribing, you agree to the processing of your personal data by dmg events as described in the Privacy Policy.