Helping the world deliver a sustainable energy transition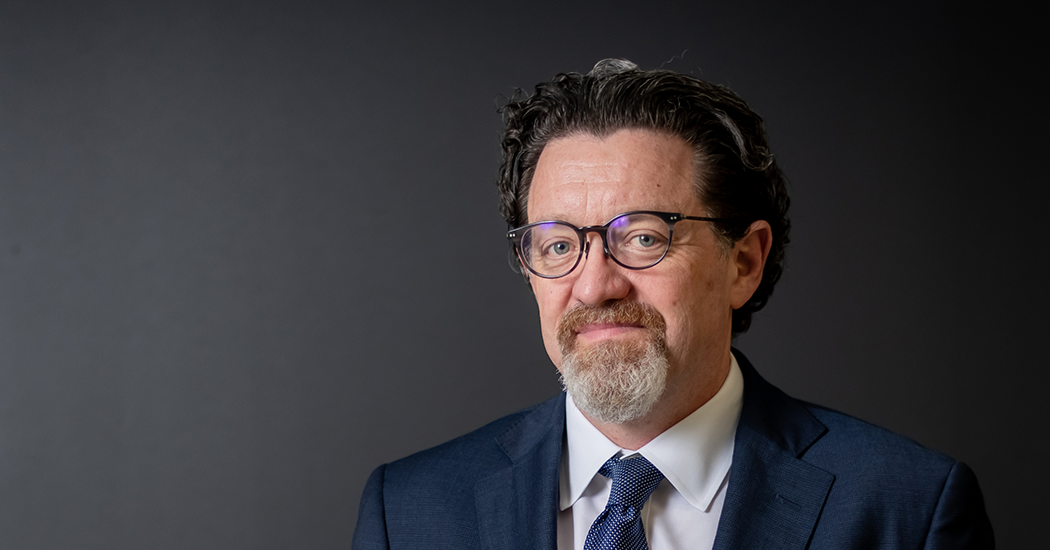 Ken Gilmartin, CEO of Wood, talks about why digitalisation and decarbonisation go hand in hand, integrated engineering solutions for cleaner energy systems, and the role of ADIPEC in accelerating initiatives to deliver a lower carbon future.
How is your company focusing on the energy transition and helping advance clean energy solutions?
The energy transition is here – and the world needs companies like Wood to deliver it at pace. We believe smart and integrated engineering solutions are the answer to reducing carbon emissions and connecting cleaner energy systems.

Our unrivalled experience across oil, gas and chemicals infrastructure uniquely positions us to advise, design, engineer and operate these assets through the next phase of the industry's evolution to a more sustainable energy system.

There will be no path to that energy system without carbon capture, and Wood is proud to have worked on more than half of the world's CCUS studies. From the US and Canada to the Arabian Gulf in Saudi Arabia, we are advising and engineering both the design and digitalisation of more than 175 carbon capture projects. We are also pioneering the electrification of platforms in Qatar, designing hydrogen facilities in Saudi Arabia and integrating solar power to supply industrial assets with renewable electricity in Oman.
What are the opportunities brought about by the decarbonisation of the energy sector?

Almost every project we work on has an element of decarbonisation. Whether it's substituting hydrocarbons with lower-carbon alternatives, capturing emissions before they're released into the atmosphere, and reducing emissions through infrastructure improvements – we're able to apply decades of experience in new ways to produce maximum energy with minimum emissions.

We continue to see a market for complex engineering with differentiated capabilities to enable our customers to meet their strategic aims, aligned with national targets. For example, in Iraq we are deploying flare recovery solutions to capture gas, monetise savings and support the country's broader economic development goals.
Could you elaborate on any innovation or initiatives undertaken by your company that contributes to a lower carbon future?

We believe that digitalisation and decarbonisation go hand in hand. We're deploying digital-led solutions to optimise assets and minimise emissions, supporting clients to navigate global policy changes and deliver their low-carbon goals.

For example, methane abatement is driving increased demand for solutions across leak detection, monitoring and asset maintenance, as well as facility upgrades. The Inflation Reduction Act has stimulated this activity in the US, but we are also seeing increasing interest from the Middle East.

Two solutions that I'm particularly excited about at Wood are our ENVision and 'Iris Edge' methane detection software. ENVision provides clients with real-time insights on the emissions profile of their assets. 'Iris Edge' enables clients to identify, quantify and visualise methane leaks.
Ahead of COP28, how critical is the role of ADIPEC in accelerating collective industry action to decarbonise faster together?

A premier meeting place for leaders, ADIPEC is at the heart of energy industry dialogue; encouraging balanced, reasoned debate and supporting real action to safeguard energy supply, whilst accelerating action to deliver a lower carbon future.

Countries across the Middle East are showing real ambition in energy policy and net zero targets. ADIPEC and COP28 both taking place in the UAE is an important moment for industry, governments and investors to come together and focus on near- and long-term challenges, opportunities and their global impact.
What is your outlook on the global energy market in 2023-24?

We are experiencing fast-moving energy markets due to macro geopolitical and economic trends. The need for more affordable and reliable energy supply is driving a more balanced investment mix to ensure energy security today, while accelerating the energy transition. Climate change is now the world's most important problem – and to fix it, we must play a role in conventional energy value chains and communicate to the world the impact that engineers will have on decarbonisation and new energy systems.
KEEPING THE ENERGY INDUSTRY CONNECTED
Subscribe to our newsletter and get the best of Energy Connects directly to your inbox each week.
By subscribing, you agree to the processing of your personal data by dmg events as described in the Privacy Policy.