CNL helping accelerate Canada's clean energy transition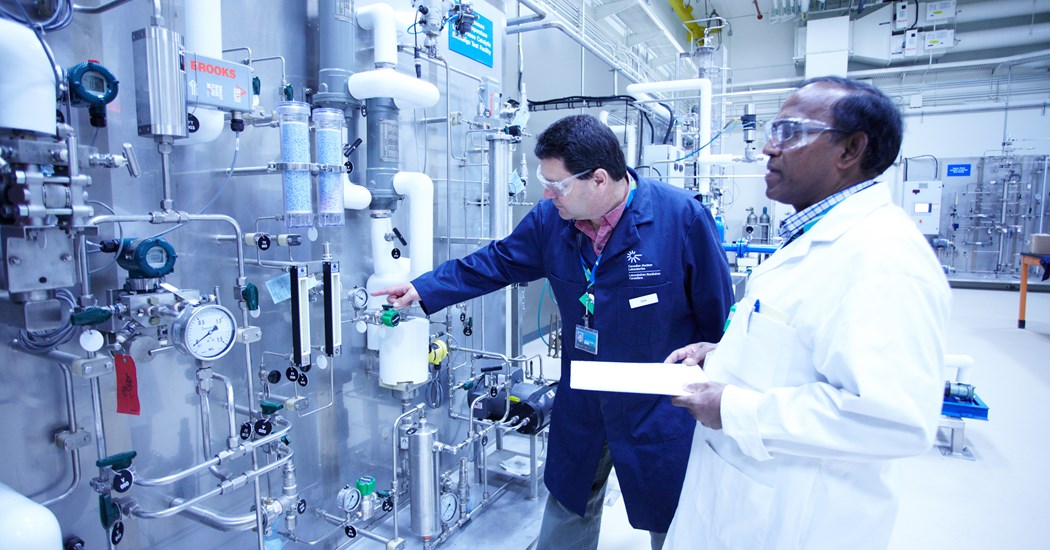 In the lead up to the Canadian Hydrogen Convention taking place on April 25-27 in Edmonton, Canada, Julian Walker spoke to Sam Suppiah, Technical Director of the Hydrogen and Tritium Technologies Directorate at the Canadian Nuclear Laboratories (CNL), about how they play a role in enabling the acceleration of Canada's clean energy transition and why focusing on R&D could help develop a sustainable hydrogen industry in Canada.
What are the ways in which CNL is helping accelerate the energy transition in Canada?
As Canada's national nuclear laboratory and a world leader in nuclear science and technology, CNL, together with Atomic Energy of Canada Limited (AECL), plays a critical role in enabling the acceleration of Canada's clean energy transition based on our extensive capabilities and technical expertise. Our work is not only advancing the country's understanding of nuclear energy contributions, but also the continued safe operation of Canada's nuclear fleet, the deployment and demonstration of the future fleet of small modular reactors (SMRs) and the integration of these with Canada's industrial, mining and transportation sectors.
What is your outlook for the hydrogen industry in Canada?

Canada is moving at a strong pace in the development of its hydrogen economy and I have no doubt that Canada's hydrogen industry is going to be a successful contributor to helping us achieve Canada's greenhouse gas emissions goal. Recent initiatives from Canadian Government funding programs on R&D activities and building capacity in clean fuels, including hydrogen and hydrogen derivatives, as well as AECL's Federal Nuclear Science and Technology Work Plan, are a definite boost to the hydrogen industry in Canada to innovate and take risk. At CNL, we believe Canada has the opportunities to develop a sustainable hydrogen industry by leveraging and adapting R&D, infrastructure and establishing hydrogen hubs supporting industry and transportation. This would enable switching from hydrogen produced from fossil fuels to clean hydrogen produced at source with clean energy. Continuing research needs to support establishing codes and standards for the industry.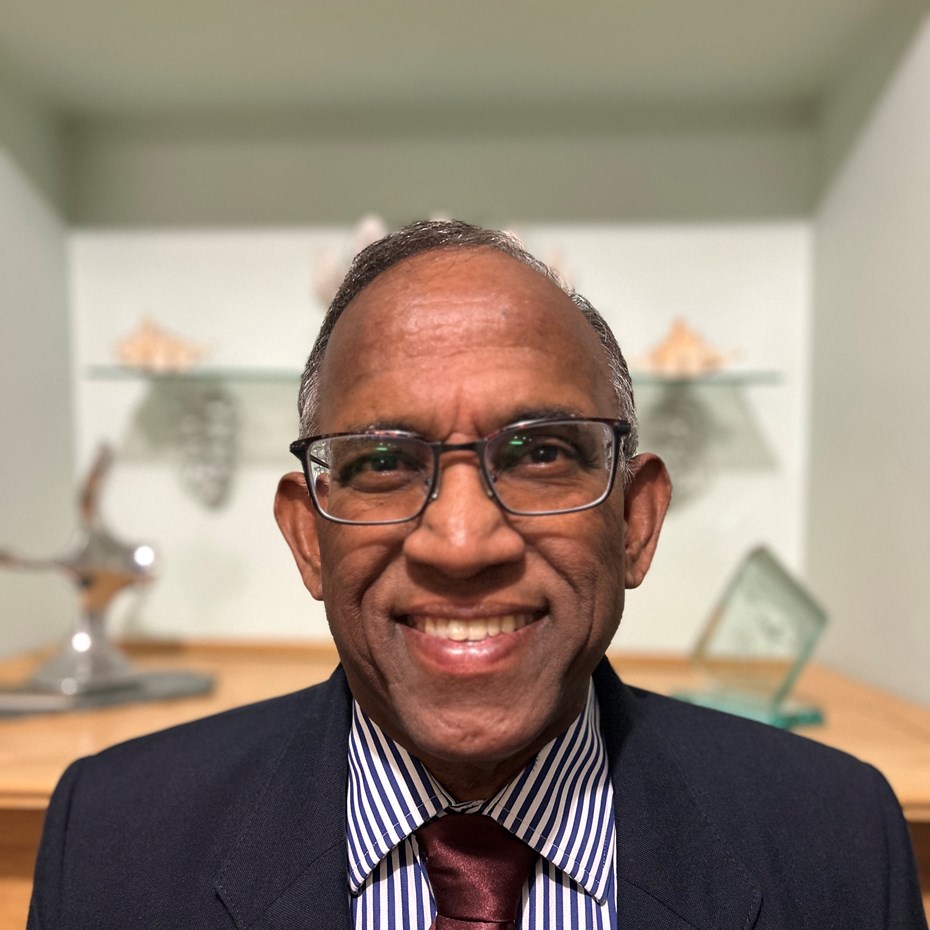 What new and existing projects do you have underway in clean energy?
CNL is currently undertaking many projects that support clean energy research and development and capacity building in Canada. You may be most familiar with our expertise in advancing nuclear energy – from advanced fuels development to the development and deployment of small modular reactors (SMRs) for on grid, industrial and remote communities. However, CNL's Chalk River campus is Canada's largest science and technology complex – and our more than 50 unique laboratories include a modern state of the art $55 million Hydrogen Facility. In fact, we're now leveraging our comprehensive safety program (built on 50+ years of expertise in hydrogen interaction with materials to support regulatory and licensing challenges) to lead the development and implementation of a Canadian Hydrogen Safety Centre to address the current gaps in the growing hydrogen economy. Its focus will be to deliver tangible hydrogen safety solutions across multiple industrial sectors and regions across Canada – and we're looking forward to sharing more on this key initiative for Canada soon.
In addition, in the clean fuels area, CNL is leading projects with industrial partners to integrate advanced Canadian technologies and energy resources to produce low carbon intensity fuels such as synthetic diesel and aviation fuels.   
Could you elaborate on recent innovations and initiatives around clean energy that you are doing?
CNL is very invested in advancing hydrogen derived clean fuels with our technical capabilities to support the specialised equipment and processes required. Our team is also currently supporting a number of organisations in clean fuel transition through techno-economic assessments.  These tools are supporting big decisions that need to be made as industries look to decarbonise. The Canadian Hydrogen Safety Centre initiative led by CNL will also support industry to safely transition to hydrogen economy.
Our current R&D in nuclear science and technology is supporting SMR developers demonstrate and deploy reactor technologies that will be able to help industry decarbonise and meet our future electricity needs. This includes supporting the siting of Global First Power's micro modular reactor planned for demonstration at the Chalk River campus and research into how such an SMR coupled with other clean energy technologies (a hybrid energy system) could address the challenges of remote communities in Canada. 
Additionally, CNL has recently announced agreements with General Fusion, First Light Fusion and Kyoto Fusioneering to support the growing investment in advancing fusion energy which relies on hydrogen isotopes.
What are the major challenges facing the clean energy industry in Canada and globally, and how can we overcome them?
In the area of hydrogen production using low temperature or high temperature electrolysis, the lack of industrial capacity for manufacturing electrolysers in large scale to reduce CAPEX is one of the major challenges in Canada. While Canada has the appropriate technologies, large-scale manufacturing has been suffering from lack of financial investments to reduce risks. Recent Canadian Governments' funding initiatives for capacity building will help, but the scale of funding is very limited compared to other countries, especially the US. Also, it takes a long time and many procedural hurdles to finally receive the funding, which slows the Canadian progress in the competitive international market.
With increased manufacturing capacity in Canada, exporting Canadian technologies and products to global markets will become competitive and support the environmental initiatives of other countries.
What are you particularly looking forward to at the Canadian Hydrogen Convention 2023?
CNL (formally AECL) has been a world leader in hydrogen safety in nuclear industry. Many of the capabilities that we have built up over the years are very relevant in the non-nuclear hydrogen arena and we're looking forward to speaking with conference attendees about our initiatives, including the establishment of a Canadian Hydrogen Safety Centre. Along with CNL partners, we're also looking forward to showcasing the integration of Pan-Canadian technologies in the area of clean fuel production manufacturing, including the integration of nuclear, both large-scale reactors and SMRs, as a clean source of energy to manufacture a range of products for transport and industrial sectors.
Click here to register and attend the Canadian Hydrogen Convention which will run April 25-27, 2023 at the Edmonton Convention Centre in Edmonton, Alberta.
KEEPING THE ENERGY INDUSTRY CONNECTED
Subscribe to our newsletter and get the best of Energy Connects directly to your inbox each week.
By subscribing, you agree to the processing of your personal data by dmg events as described in the Privacy Policy.