Transitioning energy during tough times
Nov 03, 2021 by Energy Connects
Energy Connects interviews Boston Consulting Group (BCG) Managing Directors and Partners, Andreas Kyrilis and Cristiano Rizzi, about how they expect several technologies to have substantial roles in the industry amid the changes the industry had to go through due to the effect of the pandemic.

Andreas, what is your outlook for the energy transition?
First and foremost, it is important to appreciate that the transition toward the use of low-carbon sources of energy is fundamentally changing the way the world produces and consumes energy. International Oil Companies (IOCs) have today, redefined their business in preparation for energy transition, expanding their operations into alternative energy areas. This applies particularly to European IOCs, many of whom have established very ambitious carbon reduction targets, with net-zero emissions among the most prominent. Such aims imply not only substantial decarbonisation investments but also material portfolio re-weighting from oil and gas (O&G) towards green energy.
Moreover, we anticipate an ever-increasing enhancement of climate change governance, from boardroom level to every area of management, along with full disclosure of financial risks associated with climate change. National Oil Companies (NOCs) – IOCs counterparts that are fully or partially state-owned – are also coming under mounting pressure to review their strategies and define their roles and roadmaps in the emerging and future landscapes. Although their purpose differs from that of IOCs and they face different challenges, they do maintain substantial advantages. From a production perspective, these include access to low-cost and low energy intensity resources, which are allowing them to play a distinct energy transition role.
Alright, Cristiano can you tell us what effect has Covid-19 had on the energy system?
The pandemic had created a large shock and impact on the global energy systems. With lockdowns and travel restrictions implemented globally, it resulted in significantly lower demand for aviation fuel, but also diesel and other types of fuels. Demands for these products are slowly recovering but are not fully recovered to be compared to the pre-pandemic levels.
The power sector had also seen changes from the pandemic, with increased demands by consumers who are more at home and less in the office or industrial sectors. Most if not all of these shocks though are temporary by nature. While some behaviors are expected to change (e.g., work from home or less international business travel), the energy-consuming assets still in place, and as countries lift their lock-down policies a reversion to more normal energy consumption is expected.
We anticipate an ever-increasing enhancement of climate change governance, from boardroom level to every area of management, along with full disclosure of financial risks associated with climate change.
So Andreas, what technologies are going to play a key role to deliver the 1.5°C Paris target?
Looking ahead with the Paris Agreement in mind, we expect several technologies to have substantial roles simultaneously, although many of these are immature at present and will require considerable regulatory support if their full potential is to be realized. That being said, a number of technologies are expected to become viable  - such as widescale renewables deployment. Other technologies are expected to become viable in the medium and long term. For example, capture, storage, and utilization (CCSU) or other less mature applications such as direct air capture and biochar. Furthermore, utilizing green fuels such as bioethanol will also play a key in reaching the Paris target. Finally, emissions can be offset through natural-based solutions such as forestation. One should also place special mention on green and blue hydrogen, which are expected to play an important role in the medium and long-term timeframes.
Do you see a surge in renewable energy projects, Cristiano?
In 2020, we witnessed a record number of installations of renewable energy projects with more than 260 GW being installed, which is 50 percent more when compared to pre-pandemic times. Renewables is of course one of the key technologies and investment areas the world needs to deploy at scale to deliver on the Paris ambition.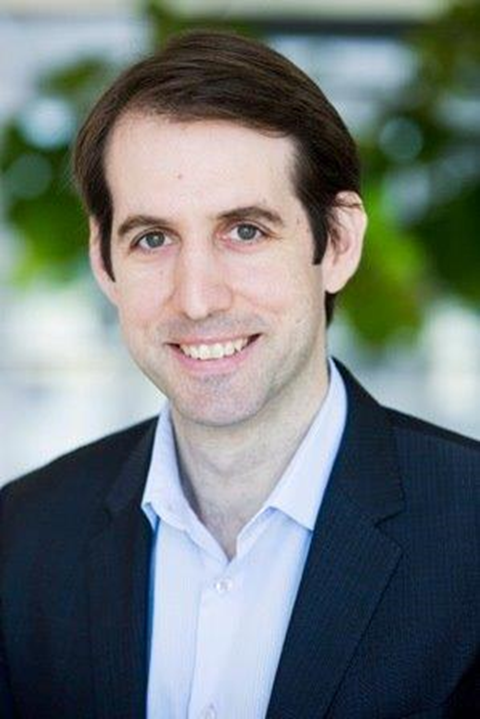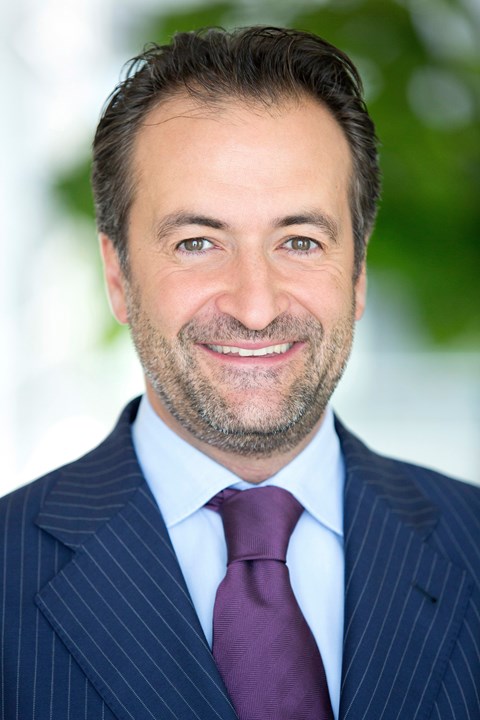 What are the main challenges facing energy players when it comes to the energy transition, Andreas?
In terms of the main energy transition challenges; facing energy players and oil and gas companies, and one of the most pressing is mounting pressure from regulators, investors, and others to decarbonise their operations. Crucially, they have made substantial commitments in this direction, meaning they are obligated to develop their strategies further and meet key stakeholder expectations. As such, their strategies should aim to fulfill three objectives. Firstly, there is meeting the increasing intensity of regulatory requirements in the country where they operate. Secondly, they need to retain their social license to operate in front of the general public and investor community. Thirdly, identifying business opportunities that have emerged or could emerge on the path towards net zero should also be a priority.
Utilising green fuels such as bioethanol will also play a key in reaching the Paris target.
To meet these objectives, energy companies - and particularly NOCs – need to focus on several actions to achieve these objectives. Firstly to reduce emissions. NOCs can significantly reduce their greenhouse gas footprints by taking a variety of steps along the value chain, such as improving energy efficiency, ending natural-gas flaring, reducing methane leaks, switching to renewable sources for power, opting for biofuels for heat generation, using low-carbon hydrogen in their refining businesses, and applying CCSU to decrease their emissions.
Secondly, they need to prioritise low-cost production. NOCs with a broad mix of oil and gas resources should focus on developing lower-cost, lower-emission hydrocarbons to deliver the biggest revenues at minimum expense. Thirdly, developing and deploying green energy technology is also paramount. This needs to be supported through investing in R&D and establishing strong relationships with emerging technology providers. Finally, as mentioned before, there is an overarching need to improve transparency and increase visibility among the public through disclosing emissions data.
Cristiano, what role will hydrogen play going forward?
Low-carbon hydrogen—for instance, green hydrogen or blue hydrogen—has a key role in decarbonising the economy. Low-carbon hydrogen can be used to reduce emissions in existing uses for hydrogen, such as refining and petrochemicals. However, there are also many other applications where low-carbon hydrogen can play a key role to decarbonize. The main uses are steel and other industries, transport as a compliment to battery electric vehicles, as well as building heating and power. Many of these uses are quite expensive today and would need to see cost reduction and/or emission regulation to drive further uptake.
Finally, Andreas, will CCUS become an important pillar for energy companies going forward?
Yes, and this question is particularly relevant because CCUS is one of the few technologies that can decarbonise large, stationary CO2 emitters. Looking ahead, it will be important to reduce the current costs of CCUS. Here, the development of large-scale geographical hubs, in which multiple emitters are connected to a shared CO2 transportation and storage network, will contribute substantially. They have the potential to open up CCUS to a wide range of emitters, by offering substantial cost advantage through geological storage proximity, existing pipeline infrastructure, and scalability capabilities.
It is also important to note that our analysis of CO2-emitting industries and worldwide storage capacity indicates that small, localised networks comprising a handful of emitters could provide a key route to the commercialization of CCUS and the eventual development of large-scale hubs. By cutting average carbon abatement costs in promising clusters to less than US $100 per metric ton in some instances, this could result in reductions as much as 80 percent over standalone CCUS projects.
Low-carbon hydrogen—for instance, green hydrogen or blue hydrogen—has a key role in decarbonising the economy.
Our research suggests accelerating large-scale CCUS hubs development and introducing low-cost networks outside of potential hub regions. Across the geographies assessed, we estimate that there are nearly 200 clusters that can be developed into low-cost networks, with average carbon abatement costs below US $ 100 per metric ton based on the current costs of carbon capture.
With this in mind, there are a still number of required actions to support CCUS development. Governments and policymakers will need to consider how to promote the development of local networks that integrate different emitters, while industries that emit CO2 will first need to evaluate the feasibility of CCUS before determining whether any of their plants could be combined with those of other emitters to form a network. The investor community is also implicated in the actions needed to support CCUS development. Investors will be compelled to comprehensively assess the competitiveness of industrial companies and their specific assets in a lower-carbon future, and such assessments will need to be carried out to identify the possible danger of stranded assets.