Siemens Energy going boldly forward
Nov 22, 2020 by Energy Connects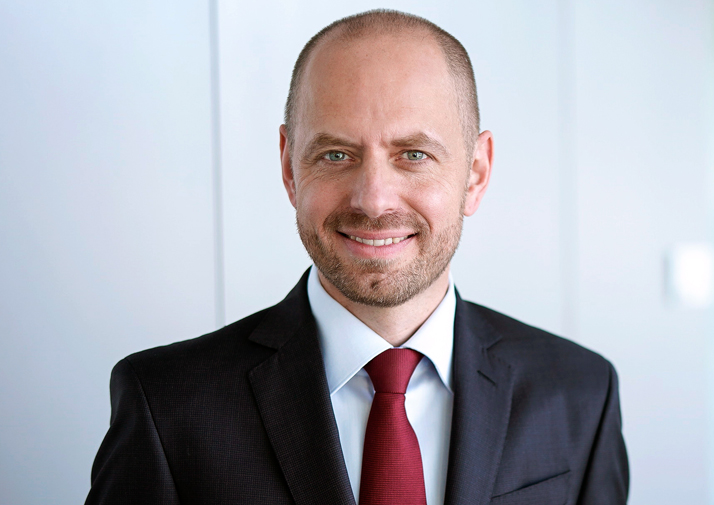 Dr. Christian Bruch, President and CEO at Siemens Energy talks to Julian Walker about leading Siemens Energy as an independent company and why it is well-positioned to adapt to the changing energy landscape
How does listing on the Frankfurt stock exchange set Siemens Energy up to go boldly forward?
As an independent company, we now have the entrepreneurial flexibility we need to help shape the global transformation of the energy markets in a sustainable and economically successful manner.
What we have put together is a leading pureplay energy company with a portfolio which spans from  conventional generation to renewables, from generation of electricity over transmission to storage or green hydrogen. We are active along almost the entire energy technology and service value chain with a comprehensive and differentiated products, solutions and services offering. This setup enables us to meet rising energy demand while at the same time supporting efforts to reduce greenhouse gases.
We are now striving to do everything in our power to seize the opportunities offered by the global energy transformation. With around 93,000 employees we are committed to helping our customers transforming the energy market.
How is Siemens Energy focused on energy transition?
We consider ourselves well-positioned to shape the energy transition towards decarbonised energy technologies and to promptly react to customer needs worldwide through our global footprint.
In October we held 'MEA Energy Week' which was our first virtual conference. It was focused on this region and designed to foster discussion around the energy transition, by involving thought leaders and industry leaders from across government and business. From the discussions at this event we concluded 10 priorities to advance the energy transition.
Globally, today's electricity generation is roughly based on coal (40%), natural gas (20%), nuclear (10%) and wind & solar (less than 10%).
Unfortunately, we cannot all simply switch to a carbon-free world over night. We need to take action now and adopt interim solutions, always with the overarching goal in mind: creating a reliable, affordable and CO2-free energy supply for all people.
Reduction of primary fossil energy demand is key. We can increase the efficiency of existing power plants. We can switch from coal to gas can largely reduce CO2 emissions.
Gas technologies will play a fundamental role in energy transition to balance the fluctuating supply of renewable energy and stabilise electricity grids. Furthermore, gas turbines are a sustainable investment, running with natural gas now and with carbon-neutral hydrogen in the future.
Siemens Energy's industrial gas turbines can currently co-fire up to 60 per cent of green hydrogen with modern dry low emission combustion systems. We are striving for 100 per cent co-firing across our portfolio by 2030.
Siemens Energy is also the majority shareholder of Siemens Gamesa Renewable Energy (SGRE), a leading provider of wind turbines and generates CO2-neutral power both on-shore and off-shore.
Change starts at home, so we will become climate neutral with our own operations by 2030 and we will be using 100 per cent green electricity for our own power consumption by 2023.
How are you looking to energise society?
Our goal is to supply every single person with reliable, affordable, and CO2-free energy. We believe that providing stable, reliable, and efficient power supply is fundamental to energise society. This is especially true for an estimated 850 million people around the world currently still living without access to electricity. We are working with our partners around the world to improve this situation.
About one-sixth of global electricity generation is already based on Siemens Energy's technology. As a local example, Siemens Energy provides over 40 per cent of the UAE's power generation, and in Dubai, more than 65 per cent of DEWA's total capacity is generated by Siemens Energy turbines.
We have been a strategic partner in the Middle East for more than 150 years, and an established company in the UAE for over two decades. In the UAE we are pushing forward the green energy agenda and have partnered with DEWA and Expo 2020 Dubai to develop the first solar-powered hydrogen electrolysis facility in the Middle East and North Africa region.
But energising society isn't just about providing electricity, it's about supporting societies, making a positive difference, providing opportunities, and being a catalyst for prosperity.  It's about serving society and generating value for all stakeholders.
The most effective way to achieve this is to be part of the societies where we operate. We strive to be viewed as a local partner and an integral part of society everywhere we operate.
We're doing this in Saudi Arabia with the Siemens Dammam Energy Hub (SDEH), one of the most advanced gas compression production facilities in the Middle East. This facility produced the first gas turbine in Saudi Arabia in 2016, which was not only a milestone for localising turbine technology, but also the result of a successful programme where Siemens trained Saudi youth to build the turbines at the SDEH.
In October, we inaugurated a service center and a training academy in Egypt. The service center is the first of its kind in the region, combining a repair center, a tooling center and a spare-parts warehouse under one roof. The premises of the service center also encompasses the Egyptian German Technical Academy as state-of-the-art training hub for the vocational training in the region.
What is your outlook for the energy sector in the future?
Global energy demand is projected to increase in the mid-to-long term. Electricity demand, specifically, is forecast to grow by around 50 per cent over the next 20 years.
But demand growth and climate change are two sides of the same coin. We must meet the rising demand for electricity around the world in a sustainable, affordable and reliable manner.
Growing decarbonisation efforts are shifting the focus of both centralised and distributed power generation from conventional to renewables. This shift increases demand for grid stability, requiring environmentally friendly products and systems. The integration of wind power, photovoltaic, biomass, and other intermittent or distributed energy resources, as well as of energy storage, into efficient and reliable power networks increases grid complexity.
Growth in demand for transmission technologies is driven by large-scale sector coupling, for instance the increase of green hydrogen production in countries with cheap electricity from renewable sources. Increasing efficiency in existing grid assets, and their performance, through digitalisation is becoming more important. Furthermore, the integration of renewables into the power grid also requires the adoption of new technologies because of increased complexity, not only for transmitting power, owing to their intermittent power generation, but also for energy storage.
What are Siemens Energy's plans for the Middle East region?
Different countries across the region have different opportunities and challenges. Each country is at a different starting point and moving at a different speed of energy transition. This requires a wide range of solutions and services.
But generally, providing access to electricity to growing populations and meeting higher loads are among the key investment drivers for the growth of the electricity infrastructure in the Middle East.
We are working closely with regional governments to identify the specific needs of their society. We develop and implement the bespoke solutions that cater to their individual needs and requirements, with a focus on providing stable, reliable, decarbonised and affordable energy solutions.
In Iraq, we are working with the authorities on a roadmap to rehabilitate, strengthen and expand the nation's energy grid.
In the UAE we are utilising digital twin technology with artificial intelligence to achieve a lasting improvement in the operating result. Five gas turbines in DEWA's Jebel Ali M Station, which is the biggest power station unit in the United Arab Emirates, were recently equipped with upgraded controllers. The benefits have been to increase the performance of the five turbines by up to 3.5 MW each, and to reduce NOx emissions by as much as 10 per cent.