Gastech plays a critical role in forging a net zero future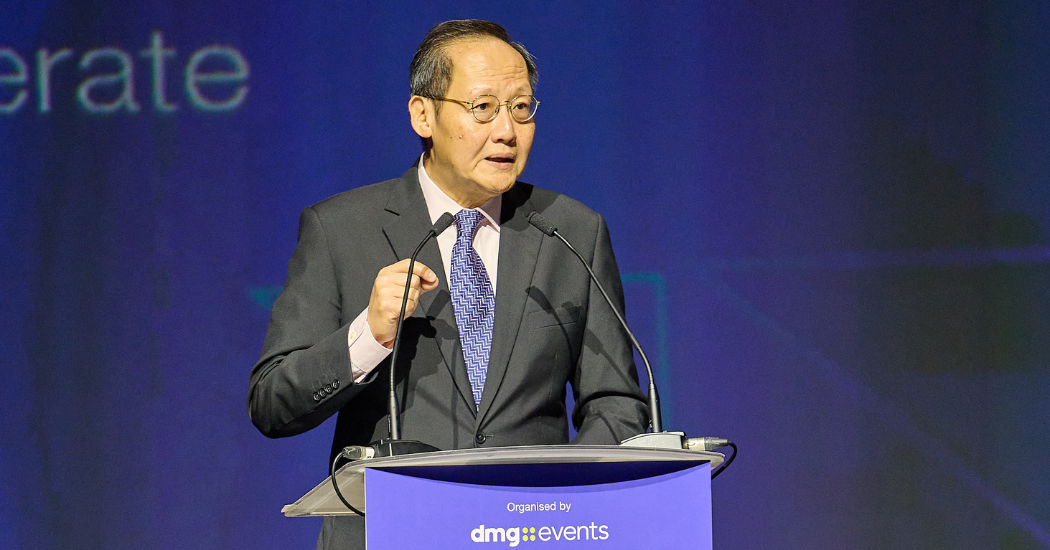 Gastech 2023 got off to a fascinating start in Singapore with a thought-provoking Opening Ceremony on Tuesday morning that focused on the urgent need for policies and support frameworks to support the role of natural gas and LNG in a decarbonised energy ecosystem, whilst maintaining robust investments in LNG.
"Gastech was last hosted in Singapore in 2015. Since then, many things have changed. Between 2015 and 2022, trade volumes of LNG have more than doubled. There has been strong growth in gas fired power generation in many countries to reduce their reliance on coal… But one fact has not changed – the world is undergoing a profound energy transition, getting to net zero while preserving energy security and economic competitiveness. In this context, natural gas serves as a reliable source of energy, as the cleanest fossil fuel," H.E. Dr Tan See Leng, Minister for Manpower and Second Minister for Trade and Industry, Singapore, said in his welcome address during the Opening Ceremony.
Held under the theme of "The need for transformative energy policy to accelerate a decarbonised energy system," the Opening Ceremony also included a stimulating Ministerial Panel comprising H.E. Tarek El Molla, Minister of Petroleum and Mineral Resources, Egypt; Hon. Ekperikpe Ekpo, Minister of State Gas, Ministry of Petroleum Resources, Nigeria; H.E. Bapak Tutuka Ariadji, Deputy Minister, Director General of Oil & Gas, Ministry of Energy & Mineral Resources, Government of Indonesia; and Joseph McMonigle, Secretary General, International Energy Forum (IEF).
Outlining the natural gas and LNG landscape globally and in Asia, Dr Tan observed that natural gas today is a critical and globally traded commodity, and its demand in Asia will only continue to grow. Gas consumption in Asia Pacific region is expected to double to more than 1,600 billion cubic metres by 2050, from its 2020 levels, although South-East Asia is expected to become a net gas importer by 2025 as natural gas demand exceeds production, he said.
"In 2023, many long-term LNG purchase decisions were signed, underscoring the strategic importance of LNG in the energy transition," Dr Tan said. Citing Singapore as a successful example of adopting a pragmatic approach to the future of energy, Dr Tan highlighted how Singapore has established a strong LNG and energy ecosystem over the years. "We have established ourselves as the leading LNG trading and bunkering hub in Asia. We have 16 LNG traders operating in Singapore, including the global top 10 energy traders. In 2022 alone, about $240 billion LNG trade flew through Singapore and our LNG terminal can handle up to 9.6 million tpa of throughput capacity. Our upcoming LNG bunkering network will support the growth of LNG as marine fuel," he said.
During the Ministerial Panel session, the ministers drew attention to why securing robust financing at affordable rates for clean energy was a critical part of the progress towards a decarbonised and more efficient natural gas and LNG ecosystem. "We took the momentum of COP27 in Egypt and we were able to have all the multilateral financing institutions there in place showing these different projects that we have presented, whereby we could grab some of these green financing," H.E. Tarek El Molla said, acknowledging that reaching the clean energy targets was not an easy task.
Nigeria, which currently produces 1.5 billion cubic feet of gas and wants to raise that to 5.5 billion cubic feet by 2030, meanwhile was open to more significant investments that could boost its natural gas industry. "Part of my reason of being here is to let the world know that Nigeria is open for investment so investors can come in and then take advantage," Hon. Ekperikpe Ekpo said.
Indonesia is similarly "on the cusp" of a major expansion in natural gas production, and the government is currently supporting 50 carbon capture and storage (CCS) projects across the country, H.E. Bapak Tutuka Ariadji said.
Agreeing with the sentiment that natural gas is going to help the world to decarbonise and it could certainly do with more investments and newer carbon management technologies, Joseph McMonigle also sounded a cautious note: "I hope we are going to be focusing on progress over perfection. Because when we pursue perfection, there are elusive targets that we're never going to meet."
KEEPING THE ENERGY INDUSTRY CONNECTED
Subscribe to our newsletter and get the best of Energy Connects directly to your inbox each week.
By subscribing, you agree to the processing of your personal data by dmg events as described in the Privacy Policy.