Nigeria tackles energy deficit with solar resources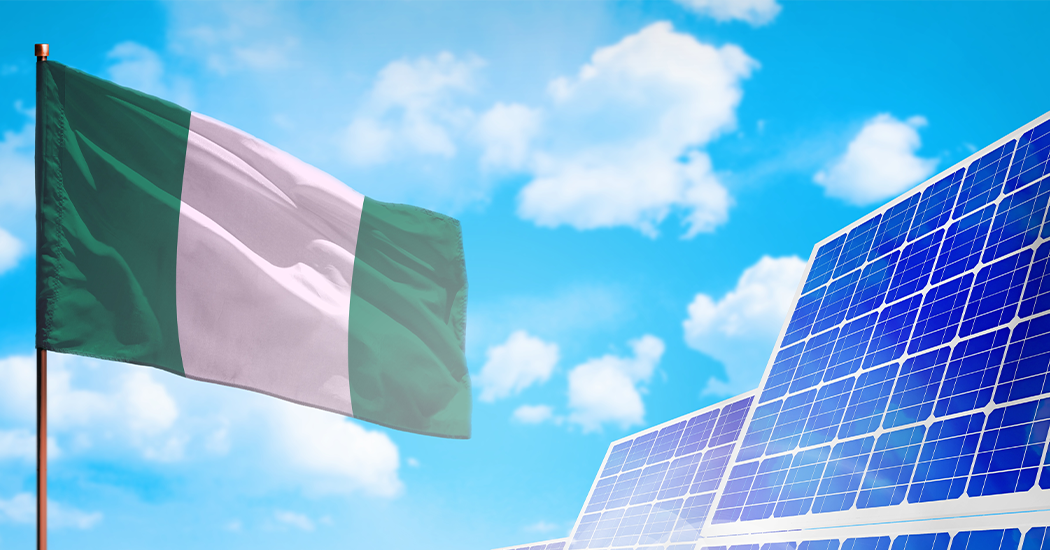 Nigeria is the most populous country and the largest economy in Africa, but it faces many challenges in meeting its growing energy demand.
Despite having abundant natural resources, such as oil, gas, and hydro, Nigeria suffers from frequent power outages and low electrification rates.  According to Tracking SDG7's Energy Progess Report, about 92 million Nigerians – more than 40% of the country's population – lack access to grid electricity. That makes Nigeria the country with the largest energy access deficit in the world.
While Nigeria has 13,000 MW of installed electricity generation capacity, only less than 5000 MW is transmitted to the grid daily, caused in part by aging transmission infrastructure and erratic gas supplies. As a result, many continue to rely on expensive and polluting fuel powered generators to supplement the short fall from the grid.
To address these challenges, Nigeria has embarked on a series of reforms and initiatives, including promotion of renewable energy development such as solar, to improve its power sector.
Securing solar power with reforms
The Nigerian Electrification Project (NEP), funded by the World Bank and the African Development Bank, is one of the reforms supporting the expansion of grid-connected and off-grid connected solar solutions, especially in rural areas. 
The NEP, aligned with the Rural Electrification Strategy and Implementation Plan, also supports the Power Sector Recovery Plan objectives to increase private investment into the energy sector, including implementation of rural energy access and off grid/mini grid energy service.
To support the execution of the project, NEP says the Nigerian government has already secured $350 million in financing from the World Bank and $200 million from the African Development Bank.
The Renewable Energy Master Plan (REMP) is another policy programme aimed at securing energy with renewables. The REMP seeks to the increase share of renewable electricity in Nigeria, from 13% of electricity generation – mainly sourced from large hydro – in 2015, to 23% in 2025 and 36% by 2030.
To make that a reality, the plan aims to diversify the national electricity mix, with separate targets for Hydro, Solar PV, wind, biomass, and solar thermal technologies. From a combined 600 MW installed capacity in 2015, the plan is targeting 2,000 MW by 2025 for small hydro, with a target of 500 MW for solar PV. As of 2022, the solar energy capacity in Nigeria stood at 37 MW, a significant increase of 12 percent compared to the previous year.
If the REMP targets are met, renewable electricity should account for 10% of Nigerian total energy consumption by 2025, according to IRENA, with solar playing a significant role.
The Nigerian Electricity Regulatory Commission (NERC) Mini-Grid Regulation is another policy aimed at securing renewable resources for energy access in Nigeria. Adopted in 2016, the Mini-Grid Policy seeks to regulate and create an enabling environment for investments in the mini-grid sector as part of efforts to speed up the country's electrification process.
With the NERC Mini-Grid Regulations, Nigeria is providing an enabling environment for off-grid market growth with developer protection.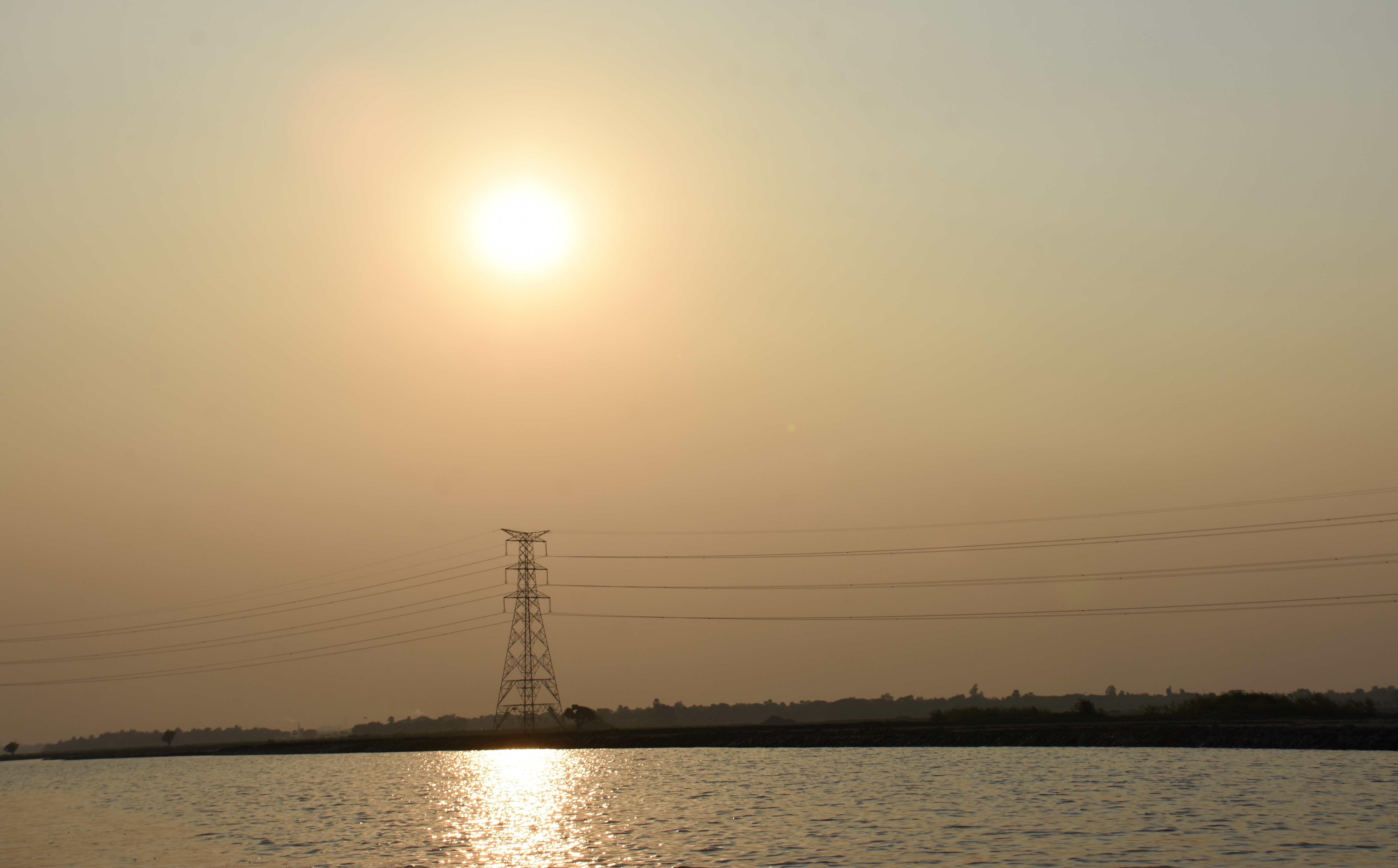 Bolstering energy security with investments in solar power
Nigeria's efforts through reforms are already yielding fruits, with solar power showing some notable achievements and opportunities for Nigeria's renewable energy sector.
In August, the World Bank said it was aiming to help fund construction of 1,000 mini solar power grids in partnership with the government and private sector.
During a visit to a mini grid site on the outskirts of the capital Abuja, the president of the World Bank, Ajay Banga, told newsmen that nearly 150 mini grids had been built, partly funded by the lender, as part of efforts boost access to electricity in undeserved communities,
"We are putting another 300 in, but our ambition with the government is to go all the way to 1,000," said Banga. "We're talking about hundreds of millions of dollars that are being invested."
The country has also attracted other significant investments and partnerships.
ElectriFI, an initiative of the European union, is focusing on new and improved connections to electricity for populations living principally in rural and under-served areas. Its investment strategy targets captive power producers servicing commercial and industrial off-takers in urban areas, along with solar home systems and mini-grids developers and operators in rural areas.
Last December, Okra Solar, a renewable energy technology company with presence in Nigeria, Haiti and Cambodia, secured $4.5 million in debt financing from ElectriFi to deploy cutting-edge distributed solar networks for last-mile communities in Nigeria.
Okra Solar develops mesh-grid technology, using its proprietary Okra Pod, which it sells with PV panels, battery, and inverters to provide electricity to underserved or unserved communities. The Okra Pod enables the solar systems installed at each household to communicate and share power through a low voltage transmission cable, creating a so-called mesh-grid.
The company aims to deploy multiple pilot projects and secure electricity for more than 30 000 Nigerian households in the next two to three years.
Okra Solar is not alone. In 2019, Arnergy, a leading provider of solar photovoltaic and storage solutions to SME's in Nigeria, secured $3 million in equity financing to expand its customer base and deploy up to 14 MW of photovoltaic solar panels and 35 MWh of storage over the next two years.
"With ElectriFI Nigeria, the European Union allocates €30 million of investment capacity to partner with Nigerian businesses and project developers working to increase energy access from sustainable energy sources," H.E. Ketil Karlsen, Ambassador of the EU in Nigeria, notes on ElectrFI's website.
Making solar power affordable
During the heat of Covid-19, Arnergy said it installed solar panels at five medical facilities around Lagos state and sold panels to healthcare clients in other states during the same period.
But for poorer Nigerians, the cost of installing solar power systems remains high, and because even local manufacturers must import many components, currency risk, duties and other trade and logistical costs will impede the reduction of prices.
Solar companies, like Arnergy, have tried to square this circle by allowing customers to make an initial down payment and pay the remainder in installments, sometimes over two years.
Arnergy, for instance, sells its power and storage solution via three different contractual arrangements from cash sale to long term renting, as it seeks to meet the requirements of different types of customers.
International partnerships for energy security
According to IRENA, Nigeria has one of the highest solar radiation levels in the world, with an average of 5.25kWh/m2/day. This makes solar energy a viable and attractive option for providing electricity to the millions of Nigerians who live in remote and rural areas, as well as to the urban and industrial consumers who face erratic grid supply and high costs of diesel generators.
During his recent visit to Nigeria, German Chancellor Olaf Scholz signed a joint declaration on the establishment of a Nigeria-Germany Energy Partnership, which aims to enhance cooperation in the fields of natural gas, renewable energy, energy efficiency, and power sector reform.
KEEPING THE ENERGY INDUSTRY CONNECTED
Subscribe to our newsletter and get the best of Energy Connects directly to your inbox each week.
By subscribing, you agree to the processing of your personal data by dmg events as described in the Privacy Policy.