Explained: what's behind the spurt of low carbon hydrogen projects in 2023?
Feb 28, 2023 by Energy Connects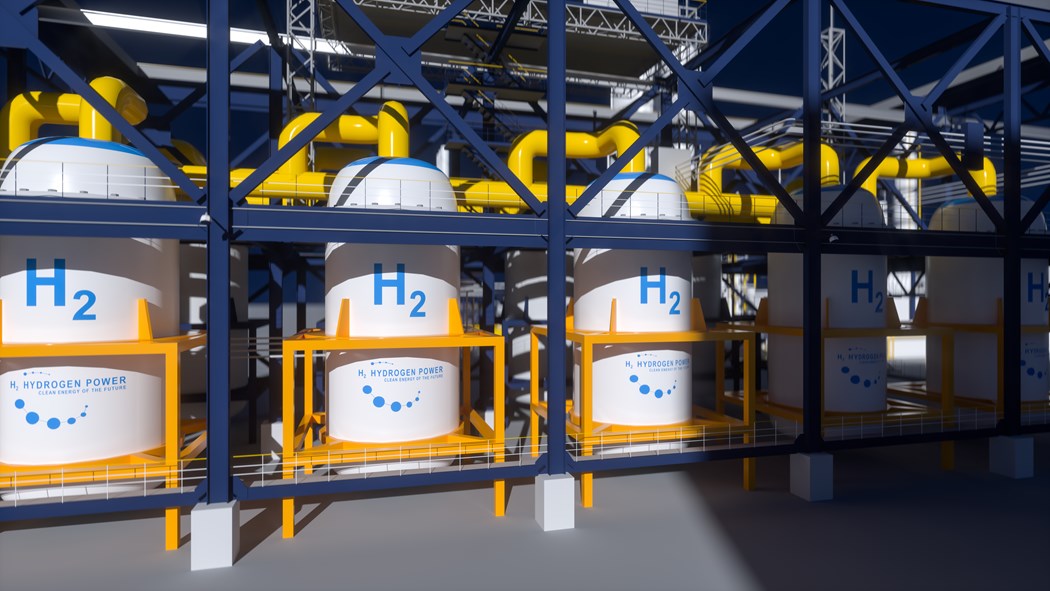 As the energy industry seeks to forge ahead after what was a tumultuous year for the world's energy systems, low-carbon hydrogen development has gained considerable momentum around the world, given its indispensable role in the energy transition.
That's why ExxonMobil's recent announcement to award the contract for front-end engineering and design (FEED) at its Baytown low-carbon hydrogen, ammonia and carbon capture facility in Texas marks a major milestone for what is slated to be the world's largest low-carbon hydrogen production facility.
Why is ExxonMobil's Baytown hydrogen production facility an important hub for decarbonisation?
ExxonMobil has awarded the contract to Technip Energies, who will be responsible for the next stage of front-end engineering and design of the low-carbon hydrogen project. A final investment decision for the project is expected by 2024, subject to regulatory permits and market conditions.
According to Dan Ammann, President of ExxonMobil Low Carbon Solutions, the project will enable the US multinational to offer significant volumes of low-carbon hydrogen and ammonia to third party customers for decarbonisation projects. "In addition, the project is expected to enable up to a 30% reduction in Scope 1 and 2 emissions from our Baytown integrated complex, by switching from natural gas as a fuel source to low-carbon hydrogen," he said in a statement.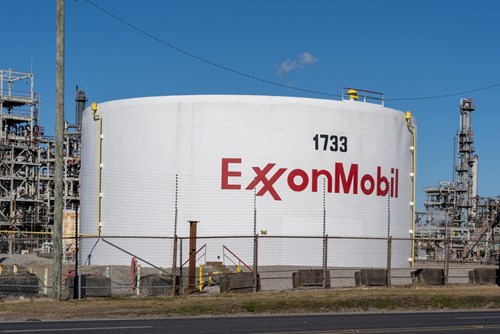 What is the expected outcome of the project?
According to ExxonMobil, more than 98% of the associated CO2 produced by the facility, or around 7 million metric tons per year, is expected to be captured and permanently stored. The carbon capture and storage network being developed for the project will be made available for use by third-party CO2 emitters in the area in support of their decarbonisation efforts.
As the world's largest low-carbon hydrogen facility, the Baytown project is expected to generate about one billion cubic feet of low-carbon H2 per day.
In addition, ExxonMobil will pair the world's largest low-carbon hydrogen facility with the largest olefins plant in the United States to deliver more sustainable, lower-emissions products for customers and society.
Are there any other low-carbon projects in the facility?
Honeywell recently announced that one of its carbon capture technologies will also be deployed by ExxonMobil and integrated into the facility in Baytown, Texas. That technology – officially called CO2 Fractionation and Hydrogen Purification System – is expected to enable the capture of approximately 7 million tons of CO2, annually, the equivalent of annual emissions produced by 1.5 million vehicles. The technology will allow the facility to capture over 98% of associated CO2 emissions, while the captured CO2 is expected to be sequestered and stored permanently by ExxonMobil.
Why are an increasing number of companies investing in hydrogen?
One of the impacts of last year's energy crisis has been to position 2023 as a critical year to accelerate an energy transition that also addresses energy security and affordability alongside sustainability.
Given its application across various industries, low-carbon hydrogen is therefore an essential element for countries and companies keen to meet their decarbonisation goals. In 2022, green hydrogen production capacity reached more than 109 kilotons per annum (ktpa) worldwide, representing 44% growth compared to 2021, according to data and analytics company GlobalData.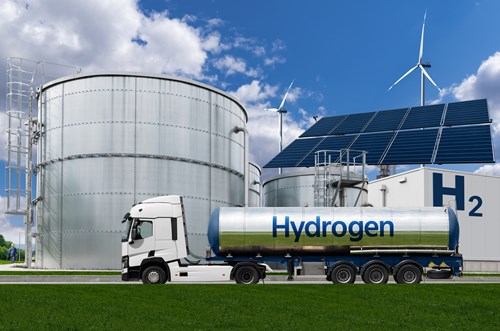 What is the global landscape like for the production of low-carbon hydrogen?
The fresh investments and renewed interest in low-carbon hydrogen seems to revive the momentum from the first half of last year, with more than 111.9 mtpa low-carbon hydrogen capacity being announced in the US, Denmark, Egypt, Canada, Portugal, and other countries during 2022.
As part of developing low-carbon hydrogen, and with electrolysis being a key technology to produce green, an electrolysis capacity of over 1,065 GW is now in pipeline, according to GlobalData. This is mainly being produced by manufacturing companies such as Hydrogenics, Nel ASA, ThyssenKrupp, ITM Power, HydrogenPro, Enapter and Plug Power.
Globally, even as ExxonMobil awaits the completion of the Baytown project, companies such as GHI, Suez Canal Economic Zone, New and Renewable Energy Authority, and Egyptian Electricity Transmission Co have taken the lead in low-carbon hydrogen, with 56.3 mtpa active and upcoming capacity combined.
How has this impacted EPC contracts and companies?
While projects that intend to produce blue hydrogen appear to be more complicated than green hydrogen projects due to the additional interface with the CO2 transport and storage network, governments such as in the UK are seeking to mitigate some of the risks that come with this complexity by protecting the hydrogen producer from some consequences of the transport and storage network being unavailable.
On the EPC front, companies such as Globeleq Africa, Linde, John Wood Group, ThyssenKrupp, H2-Industries, Alcazar energy, and Samsung Engineering have seized the growing opportunity for hydrogen capacity and became the Engineering, Procurement & Construction (EPC) leaders for green projects, according to GlobalData.


Are there any areas in which the rules for low-carbon hydrogen are changing?
There are several areas in which rules for low-carbon hydrogen are being expanded. For instance, the European Commission in February unveiled a set of rules that could allow hydrogen produced from nuclear energy to be considered green.
The acts will be sent to the European Parliament and the Council of the EU, which have two months to either accept or reject the proposals. The commission has said the provision will provide regulatory certainty to investors as the EU aims to reach 10 million tons of domestic renewable hydrogen production and 10 million tons of imported renewable hydrogen in line with the REPowerEU plan.