Chevron poised to thrive from the rise of natural gas in the global energy mix
Sep 05, 2022 by Energy Connects
Chevron poised to thrive from the rise of natural gas in the global energy mix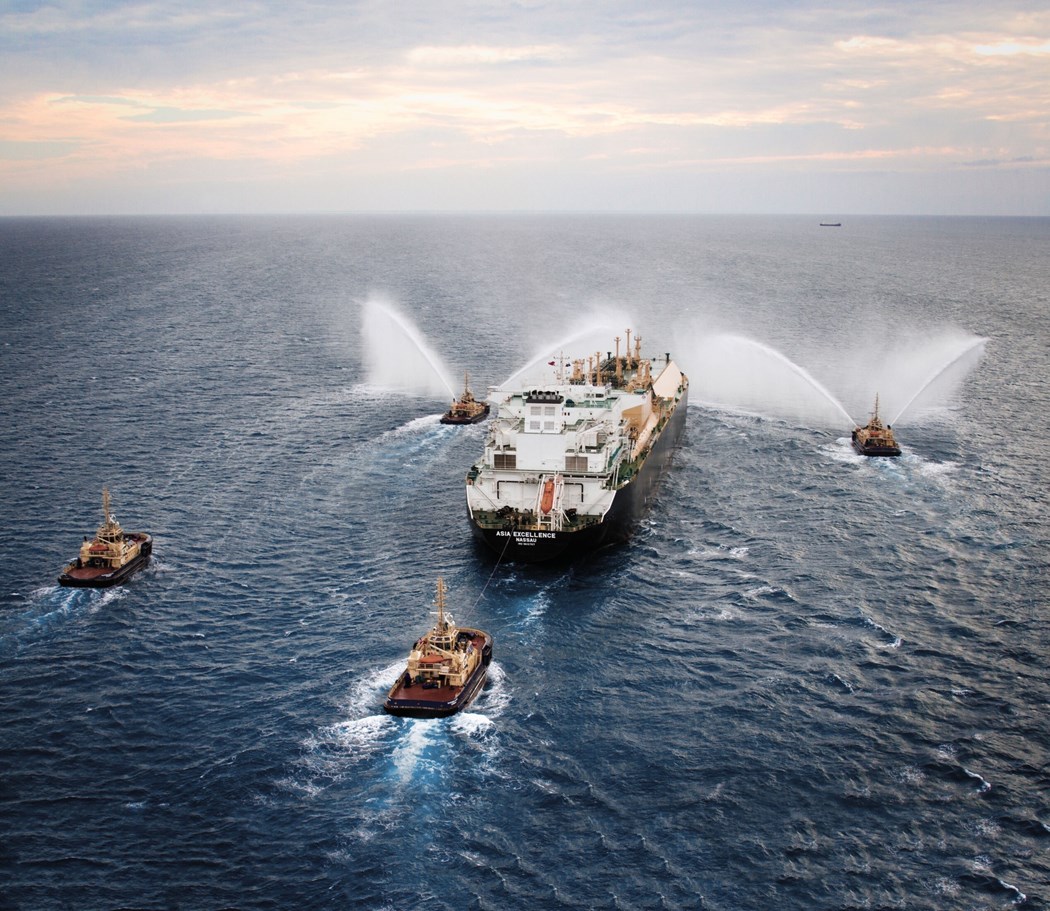 Chevron believes the global supply chain issues will be resolved and here the company explains how it is playing a key role in the low carbon fuels transition that the world is seeking
At Chevron we are witnessing a fundamental long- term shift in energy markets - and the emergence of natural gas as a global commodity is now a reality.
As the energy industry works to meet its lower carbon goals, LNG offers an important longer-term solution. Transition is not new for our industry. Each phase or change is shaped by the supply and demand of available resources, and more recently the drive towards decarbonisation and more sustainable energy solutions. Chevron believes gas and LNG have a fundamental role to play in the short, medium, and long term. We also recognize gas has a critical place in meeting the world's growing need for affordable, reliable, ever-cleaner energy. Notably, the US and Middle East are already poised to meet the incremental demand growth of global LNG, with many new projects citing lower carbon intensity. The industry has made great progress to increase the competitiveness of gas in the low-carbon arena, and as technology and infrastructure advances, we expect this trend to continue. We have examples at Chevron where our Carbon Capture and Sequestration (CCS) project in Australia is one of the world's largest. We are also delighted with our North American pilot, Project Canary, which is independently certifying operational and environmental performance in Chevron's North American upstream region and will monitor and reduce emissions across our value chain. Furthermore, we believe gas and LNG resources are plentiful, and sufficient infrastructure either exists, or is in development.
Chevron is also confident any global supply chain challenges will eventually resolve as market efficiencies help to alleviate labor shortages, supply disruptions and production delays, all of which are crucial as global economies continue to recover from the impacts of Covid-19. In fact, at Chevron we are frequently asked how we will balance current calls to increase LNG capacity with our longer-term focus on green projects. Chevron is committed to developing eco-friendlier initiatives to improve the carbon intensity of all our operations, including LNG. This includes reducing emissions in existing operations, better reporting and monitoring of carbon emissions, deployment of carbon capture technologies, using responsibly sourced gas, and improved integration of electric-driven processes. We also consider that carbon offsets are a tool, and we are partnering with customers to and ways to integrate hydrogen and ammonia into existing value chains. For example, injecting clean hydrogen into natural gas pipelines can result in a blend that reduces overall greenhouse gas emissions versus natural gas alone.
However, these types of activities require an appropriate and enabling regulatory framework. Chevron recognises consumers' concerns that until new capacity can be added high energy prices and volatility look to remain for the foreseeable future. We also do not like to see the strain higher prices create within global gas value chains. The world needs affordable, reliable, ever- cleaner energy which we are working every day to provide. Since the start of the pandemic, we have seen price volatility in both directions – driven by significant fluctuations in supply and demand and, more recently geopolitical tensions. Demand has outpaced supply growth, and low inventories cause challenges for the market to efficiently resolve imbalances. Times like these remind us there is an intersection of security, energy affordability and carbon intensity that must be balanced. Appropriate, balanced policies, supported by governments, which address how we provide for all three, are crucial in managing the current crisis. Yes, the challenges are significant, but so are the opportunities. At Chevron we believe by applying human ingenuity, innovation and harnessing the power of markets, we can turn these challenges into opportunities for us all.