Explained: why countries are scrambling to deploy nuclear SMRs for cleaner electricity
Jun 06, 2022 by Energy Connects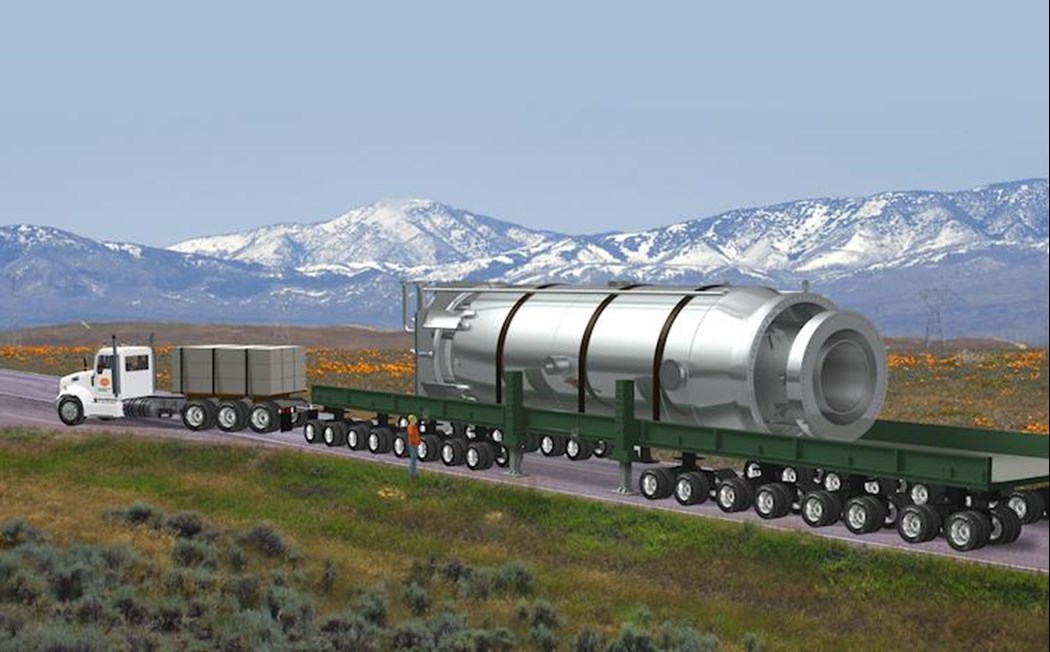 Electricity from nuclear power stations is set to become more accessible and affordable as countries from the UK and the US to China, South Korea, Belgium and Romania scramble to install or approve a new wave of small modular reactors (SMRs), according to energy experts and officials.
With a dramatically faster rate of deployment and delivery of nuclear plants powered by small modular reactors – which typically have a capacity of up to 300 MWe per unit and can be factory-assembled – the technology will also help countries reach their decarbonisation targets and support energy independence, according to UN estimates.
"SMRs have brought lot of excitement to the industry and are a great addition to existing technology. They are a cost-effective solution in remote areas with limited grid capacity or for markets such as industrial applications," Dr Sama Bilbao y León, Director General of the World Nuclear Association, told Energy Connects in an interview.
What's the latest on SMRs?
Small modular reactors use about one-third of the generating capacity of traditional nuclear power reactors – which typically are built in the range of 1,000 to 1,600 MW.
SMRs are not only by definition physically a fraction of the size of a conventional nuclear power reactor, but also make it possible for its components to be factory-assembled and transported as a unit to a location for installation. That's the reason why they can produce a large amount of low-carbon electricity.
How has SMR technology evolved?
The essential idea of SMRs is to harness nuclear fission and generate heat to produce energy. This can be achieved by two essential techniques, with the more popular light water reactors based on the same general technical and design principles as present-day power reactors in most countries. Therefore, certifying and licensing these plants are relatively less complex and difficult.
Agencies such as the US Department of Energy, for instance, have also proposed designs that use a range of different fuel designs such as uranium coated in silicon carbide, moderators like graphite, and coolants such as liquid sodium, or molten salts, to develop future SMR technologies.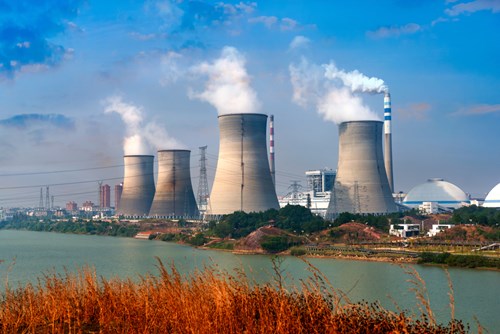 What are the advantages of SMRs?
The flexibility, convenience and speed of approvals has positioned SMRs as a significant component of the future energy mix.
For certain countries and communities, it would be impossible to meet their energy demands and security without the use of SMRs – such as supplying electricity to remote locations such as islands and rural areas not connected to the grid. SMRs are an ideal fit for remote regions – where capacity demand is high, but the available infrastructure is low.
They can not only be used in combination with renewable technology and other hybrid systems, but also require lower capital costs and can be readily moved into brown field sites – for instance where coal is being decommissioned.
In addition, SMRs can be built as part of larger modules with capacity added incrementally, to ensure the site's total power generation capacity is broadly similar to a large reactor.
Which countries have moved to deploy SMRs so far?
Earlier this year, the UK government launched a US $146 million funding to support development of new nuclear energy projects, including SMRs, to be built by 2030. "Our new fund will push forward our plan to deploy a new fleet of nuclear power stations as part of a British nuclear renaissance," UK Business and Energy Secretary Kwasi Kwarteng said during its launch.
Soon after, Rolls-Royce SMR chief executive Tom Samson recommended sites in North Wales, alongside West Cumbria, as the best locations for the first Rolls-Royce small modular reactor (SMR) power plants. The company is part of a consortium building a total of 10 SMRs by 2035.
Elsewhere in Europe, Romania announced the site for its first SMR at a former thermal power plant in Dambovita County last month, while the Belgian government granted SCK-CEN nuclear research centre $107 million for SMR research.
The US nuclear power regulator last month endorsed NuScale Power Corp's design for a new kind of power plant with multiple SMRS at the Idaho National Laboratory.
In Asia, Samsung and two other Korean conglomerates have signed an agreement with NuScale to build several SMRs, while China has already begun work on similar infrastructure.
Is there any drawback to the technology?
A recent Stanford University study of data shared by NuScale Power found that SMRs could increase the volume of short-lived low and intermediate level waste – the two lowest of three categories – by up to 35 times compared to a large conventional reactor, when looking at waste produced per unit of electricity generated. However, as the SMR industry remains in its nascent stages, more assessment and rigorous reviews are likely to surface in the years ahead.
What lies ahead for the nuclear energy industry?
With more than 70 commercial SMR designs currently under development globally, their utility has widened to include a variety of applications – from core electricity and hybrid energy systems to producing low-carbon heat, water desalinisation and steam for industrial applications.
With their role in increasing the efficiency of renewable sources in a hybrid energy system, SMRs are set to play a key role in the clean energy transition and help countries address the UN Sustainable Development Goals (SDGs).