Explained: why ministers and oil executives are warning of a global supply crunch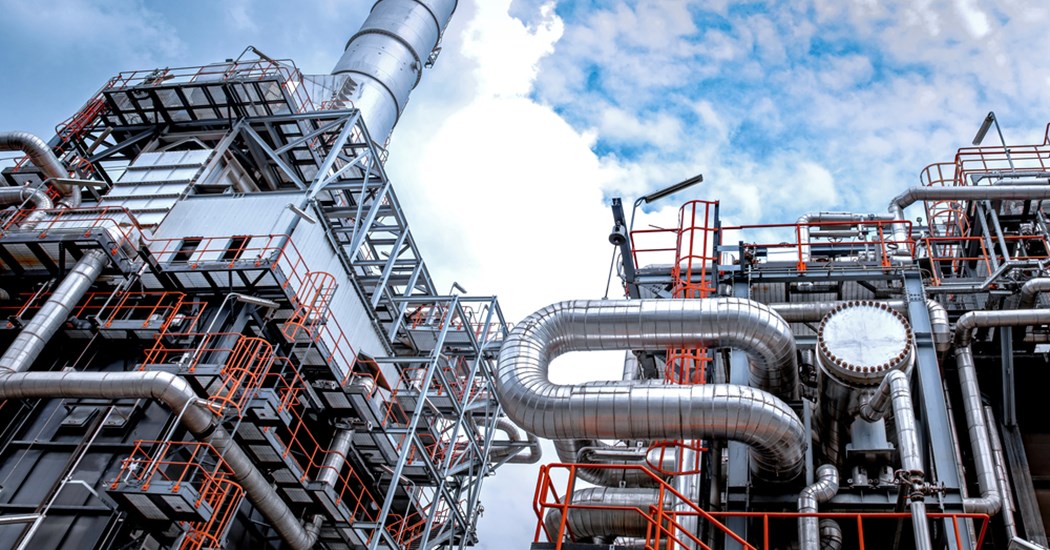 The chief executive of ConocoPhillips, the largest US independent oil producer, has warned of looming crude oil shortages and price volatility, even as Saudi Arabia's foreign minister urged more global investments in refining capacity to process crude into various oil products.
Speaking to reporters in Tokyo, Saudi Foreign Minister Prince Faisal bin Farhan Al Saud said that he saw no shortage of oil in the market, but rather a major lack of oil refining capacity.
"As of today, we don't see a lack of oil in the market. There is a lack of refining capacity, which is also an issue, so we need to invest more in refining capacity," he said.
What is the global outlook on crude supply?
His comments came as ConocoPhillips CEO Ryan Lance offered a sober outlook on future crude supply, only days after US President Joe Biden returned from Saudi Arabia from a visit that aimed at securing an agreement for OPEC+ to boost production.
"Ultimately, demand will go back to pre-pandemic levels," Lance told participants at a conference, while sounding a cautionary note about OPEC's lack of additional capacity and a US production plateau. "There is a supply crunch coming," he said.
How have oil prices fared this week?
On Wednesday, oil prices edged down ahead of expected build-up in US crude inventories as product demand weakens. Brent crude prices for September fell 37 cents, or 0.3%, to $106.98 a barrel by 0340 GMT, while US West Texas Intermediate (WTI) crude for August slipped 69 cents, or 0.7%, to $103.53 per barrel.
Citing limited spare capacity among OPEC members and slow US output gains ahead, Lance said that the UAE and Saudi Arabia could add 1 million or 2 million barrels per day (bpd) over time, but "the rest of the OPEC+ is struggling," including Nigeria, Angola and Libya.
What is the status of US oil production?
US oil production, which soared by 4 million barrels per day in the three years ended December 2019, is expanding more slowly. "The US will grow shy of a million barrels a day this year ... and we'll probably grow close to another million barrels next year. But we start to kind of plateau," Lance added.
He also warned that concerns about recession will lead to further market and price volatility. "If you are going to be in the business, be prepared for a lot of volatility. It's going to go up and it's going to go down, but not necessarily in that order."
Will oil prices tread in volatile territory throughout 2022?
Other energy ministers, oil analysts and traders have sounded similar warnings in recent weeks.
According to Iraqi Oil Minister Ihsan Abdul Jabbar, crude oil will trade at more than $100 a barrel for the rest of the year and stay high after that, requiring OPEC+ to manage supply and demand. OPEC and its allies are scheduled to meet next on August 3.
Why is it difficult for Saudi Arabia and the UAE to further boost supplies?
During his visit to Saudi Arabia, President Biden urged OPEC producers to boost supplies, but Saudi ministers indicated that policy decisions would be taken within the OPEC+ coalition.
Fereidun Fesharaki, chairman of industry consultant FGE, told Bloomberg TV that OPEC producers such as Saudi Arabia and the UAE have already been pumping crude at close to its historical peak, with little spare capacity likely left to tap. "If there's no buffer in the market, the prices will go haywire," he said.
Oil markets have also been volatile in recent weeks as traders assess concerns of a looming recession that could hurt demand, as well as the fallout from a stronger dollar. The US has also insisted on staying the course to cap Russian crude prices in response to the Ukraine crisis.
KEEPING THE ENERGY INDUSTRY CONNECTED
Subscribe to our newsletter and get the best of Energy Connects directly to your inbox each week.
By subscribing, you agree to the processing of your personal data by dmg events as described in the Privacy Policy.