African exploration: what is at stake?
Feb 01, 2022 by Energy Connects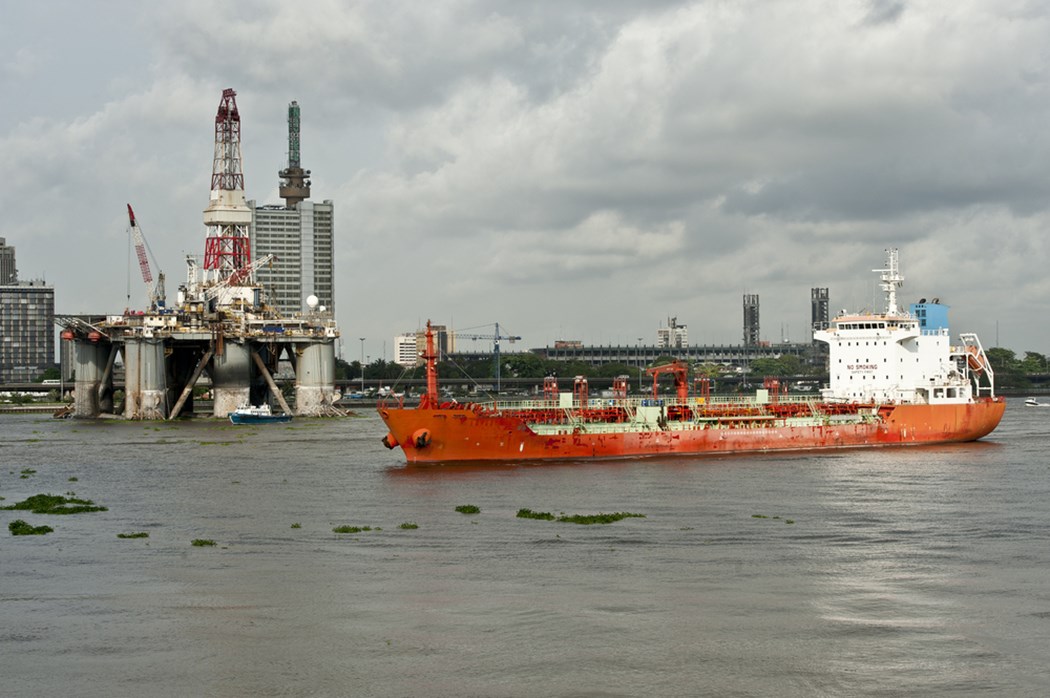 The last months of 2021 saw independents and international oil companies (IOCS) spudding several much-awaited exploratory wells across sub-Saharan Africa, writes analysts at the pan African research firm Hawilti. 
While several of these wells were a disappointment, hopes are that a few of them will add to the list of successful discoveries made last year in Angola, Ghana, Côte d'Ivoire and Gabon.  
Watch the Orange Basin 
The Orange Basin that straddles the maritime border between Namibia and South Africa is experiencing significant exploration activity. The area already contains the Kudu gas discovery in shallow water, a 1.3 trillion cubic feet (Tcf) field now developed by BW Energy. But real potential exists further seaward in deep-water.  
It is there that both Shell and TotalEnergies have spudded exploratory wells at the end of last year, whose results are expected anytime now. On Block 2913b, the Maersk Voyager spudded Venus-1X on behalf of TotalEnergies, targeting an enormous middle Cretaceous basin floor fan at the toe of the Orange river delta, with a potential of 1 billion barrels of oil.  
On PEL 39, the Valaris DS-10 drillship spudded the Graff-1X well on behalf of Shell.
Preliminary results have already been leaked by sources within Shell, indicating that the well has found liquids in the Cretaceous reservoir. Both Venus and Graff, if successful, will have an unprecedented impact on Namibia's oil and gas exploration in the Orange basin, which, thus far, has netted marginal results. 
But 2022 could also see the drilling of Gazania-1 in South African waters. The well is located in the shallow waters of Block 2B where an oil discovery was made in 1988 by former South African state company Soekor. Operator Azinam is currently being acquired by Eco (Atlantic) Oil & Gas who is expected to take over operatorship of the license this year.  
"Discussions are already underway with Eco's key existing stakeholders in relation to underwriting the funds required to participate directly in the 2022 Block 2B South Africa drilling programme," Eco Atlantic said last month.  
Gazania-1 is considered a near-term low-risk well, and the prospect's size has best estimated prospective resources of 200 million barrels.  It has a 60 percent chance of success and will target an up dip section of the discovered A-J reservoir, along with overlapping potential reservoirs. 
Have faith in the Gulf of Guinea 
Central African markets have seen very sluggish upstream activity in recent years. However, Congo-Brazzaville, Gabon, Equatorial Guinea and São Tomé-e-Principe could offer a few positive surprises this year.  
PETRONAS' Gabonese subsidiary is already completing the Jove Marine-1X well offshore Gabon, testing a four-way dip closure in the pre-salt Gamba and Dentale formations in the distal portion of the Lower Congo Basin.  
Also in Gabon, BW Energy will hope to get over two disappointing wells at Dussafu Marin in 2021 and continue with its plan to drill two exploratory wells a year for the next five years. The operator also got provisionally awarded blocks G12-13 and H12-13 at the end of last year with a 37.5 percent interest. Both PSCs are in their exploration phase and just adjacent to the Dussafu Marin permit where the BW Adolo FPSO is already producing. 
But Congo-Brazzaville and São Tomé-e-Principe are where the real hopes are this year. In Congo, TotalEnergies is planning to drill the Niamou prospect on Marine XX, a deep-water block it got in February 2020. Along with its partner Woodside Energy, the French major believes that Niamou is a large attractive deep offshore prospect which could help maintain Congo's output in the medium term. The market has not seen any new offshore projects since Moho Nord came onstream in 2017.  
Also in Congo, independent operator NewAge has exposed its plans to drill the Nene Extension on Marine III where it is operator with a 75 percent interest. The prospect is a direct extension of the producing Nene field operated by Eni. If everything goes according to schedule, Nene Extension could be drilled as early as Q1 2022, targeting the Pre-Salt Djeno sandstone reservoir with anticipated well costs of US $30m. 
Finally, São Tomé-e-Principe could offer one of the biggest announcements of the year for Africa. Once it completes its Graff-1 well offshore Namibia, Shell will have the Valaris DS-10 drillship spud the Jaca-1 well on Block 6, operated by Galp Energia. Shell is a technical partner on the block, and Jaca-1 will be the first well drilled in the deep-water Rio Muni Basin. Galp has already announced it would be accelerating the appraisal phase shall a discovery be made. 
Don't overlook East Africa 
East Africa is a growing oil & gas province with several gas discoveries already made onshore and offshore Mozambique and Tanzania, and significant oil found onshore South Sudan, Uganda and Kenya. These markets are amongst the least explored on the continent and are welcoming back exploratory drilling this year.  
Italian major Eni quietly spudded the Mlima-1X well offshore Kenya at the very end of December. It is working there with TotalEnergies and Qatar Petroleum, who farmed into the block with a 25 percent interest back in 2019. If successful, Mlima-1 would open up a brand-new offshore petroleum province in East Africa. Until now, all discoveries in Kenya have been made in the onshore South Lokichar Basin, where TullowOil, TotalEnergies and Africa Oil Corp. expect to make a final investment decision (FID) this year.
Don't cross out onshore plays 
Last year, Canadian independent Reconnaissance Energy Africa (ReconAfrica) made headlines as it started exploring in the Kavango Basin onshore Namibia. The company is in the process of opening a new conventional hydrocarbons province there following the drilling of two wells and the acquisition of the first ever seismic programme in the region. ReconAfrica is now planning a multi-well drilling programme at Kavango this year with the purpose of achieving commercial levels of oil and natural gas production.  
Further east, Invictus Energy's Muzarabani-1 well at Cabora Bassa onshore Zimbabwe could be a game changer for Southern Africa. The prospect alone is an 8.2 Tcf and liquids rich conventional gas condensate target, which is potentially the largest, undrilled seismically defined structure onshore Africa. Invictus Energy has selected EXALO Drilling for the campaign and scheduled the well for May 2022.  
Editor's Note: This piece has been supplied by the pan African research firm Hawilti.