Natural gas to play a major role in Eni's decarbonisation path of the future
Aug 10, 2022 by Energy Connects
Ahead of Gastech 2022, Eni outlines how natural gas is one of the fossil fuels with the lowest carbon footprint, and will play a critical role in reducing emissions while boosting energy security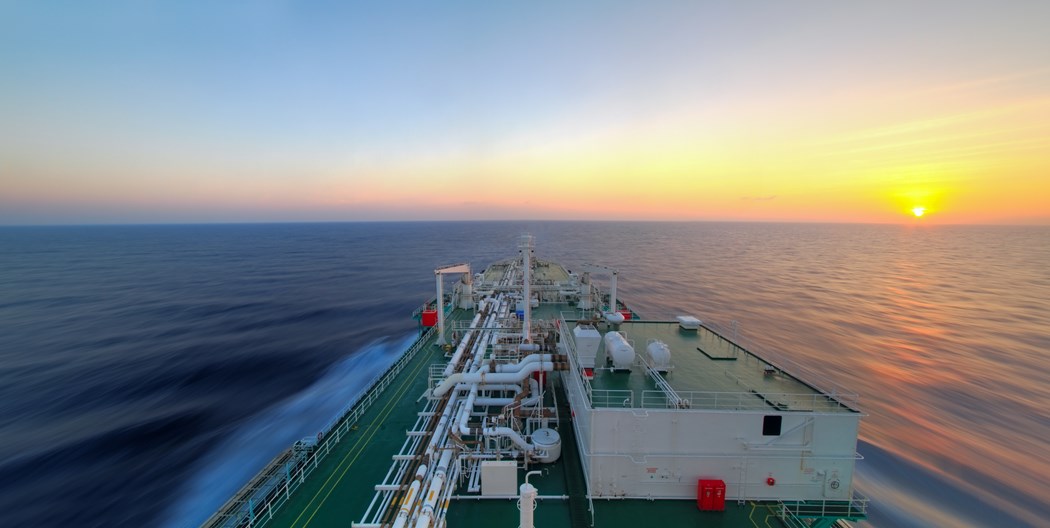 Of all fossil fuels, natural gas is one of those with the smallest carbon footprint. Gas plays a key role in Eni's strategy to achieve zero net GHG emissions (scope 1,2,3) by 2050. It remains a key element not only for Eni's business, but also to strengthen the security of energy supply. The combination of these two aspects - reduction of GHG emissions and energy security - makes natural gas a major contributor to the energy transition.
For these reasons, the gas component will become increasingly dominant in Eni's production mix, accounting for 60% of hydrocarbon production in 2030 and over 90% in 2050, in a context in which overall hydrocarbon production is expected to reach a plateau in 2025 and then decline over time. The use of natural gas to improve energy access is also part of our commitment to the United Nations Sustainable Development Goals (SDGs).
Adopting a lower-impact energy mix of gas and renewables is part of our energy access projects in the countries in which we operate.
Reducing GHG emissions
The challenge is to further reduce gas emissions. In the 2022-2025 Strategic Plan we set a target of achieving through CCUS technologies a total storage of around 10 million tonnes of CO2 per year (MTPA) in 2030, growing to around 35 MTPA in 2040 and around 50 MTPA in 2050.
As early as 2025, HyNet North West will begin storage operations in the UK, the world's first low GHG industrial cluster, where we are in a leading position through Eni UK. A particular aspect linked to the decarbonisation of natural gas concerns the progressive reduction of fugitive methane emissions linked to the production and transport of natural gas, with the aim of reducing them to zero. Methane is a climate-altering gas, so it is important not to release it into the atmosphere.
We have already achieved significant results in this area, with a 92% reduction in fugitive methane emissions from upstream operations by 2021 compared to 2014. A further goal we have set in our 2022-2025 Strategic Plan is to achieve a 43% reduction in upstream emission intensity by 2025. Also by 2025, we aim to achieve zero routine flaring, i.e. to avoid burning any "process" gases associated with hydrocarbon extraction. In this regard, we have achieved a 31% reduction in 2021 compared to 2014.
The role of gas in energy security
In addition to continuing to reduce its GHG emissions, Eni is committed to ensuring energy security for its customers and for the overall European system by securing natural gas supplies through a global portfolio. Our presence around the world allows us to respond adequately to market demand and help strengthen energy supply security. Eni's gas projects are already well positioned to supply key markets and are expected to reach more than 15 million tonnes per annum (MTPA) of contracted LNG volumes by 2025.
In the short to medium term, the company is also in a position to make more than 14 Tscf of additional gas resources available in the market. Increasing diversification of supply sources is also facilitated by our established alliances with producing countries.
LNG: new horizons in the gas market
In this sector, Eni is carrying out global projects around the world. Eni holds a 10.4% stake in Nigeria LNG Ltd, which operates the Bonny natural gas liquefaction plant with a production capacity of 22 MTPA of LNG.
In Mozambique, Coral-Sul FLNG, a floating offshore facility with a capacity of approximately 3.4 MTPA of LNG, will be ready to achieve its first LNG cargo in the second half of 2022. The Floating Liquefied Natural Gas (FLNG) unit is the first ever built to operate in deep water and the first purpose-built for Africa.
In Egypt, Eni has a 50% stake in SEGAS, which operates the Damietta liquefaction plant with a capacity of 7.56 billion cubic metres per year. The plant, which had been idle since November 2012, resumed production in March 2021.
In Indonesia, Eni holds a 55% stake in Jangkrik's offshore gas project, which, in addition to supplying gas for the domestic market, is connected to the Bontang liquefaction plant. Merakes, the offshore gas project in the East Sepinggan block (Eni holds a 65% stake in it), started production in 2021; in addition to supplying the local market, the gas is sent to the Bontang liquefaction plant to be transformed into LNG.