Air Products' leadership in Hydrogen and LNG: generating a cleaner future
Aug 22, 2022 by Energy Connects
Ahead of Gastech 2022, Air Products outlines how it has its finger on the pulse of the energy transition as the world leader in hydrogen and liquefied natural gas (LNG) technology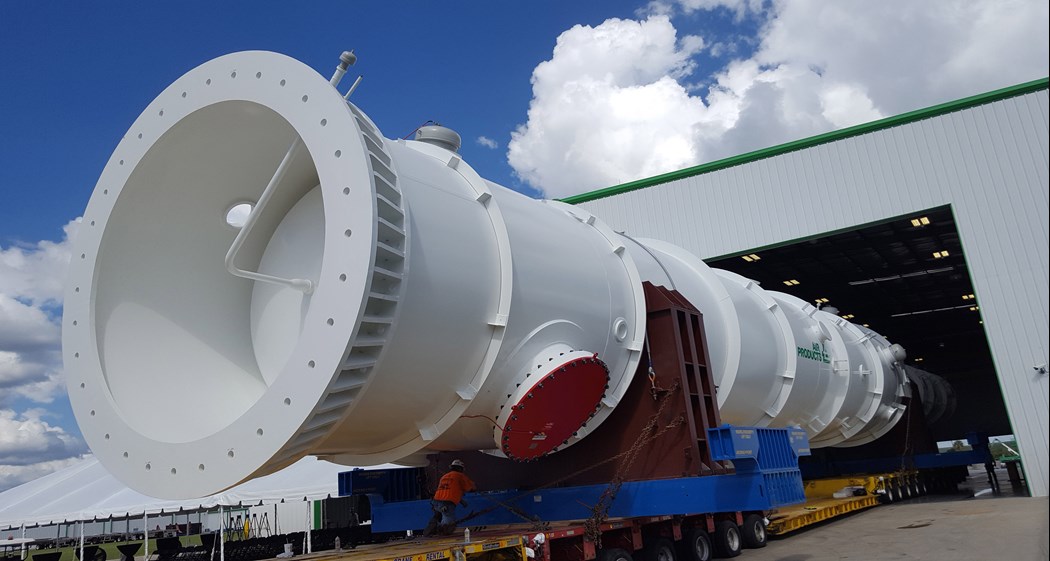 As the world leader in hydrogen and liquefied natural gas (LNG) technology, as well as owning other leading and proprietary technologies in the turboexpander and membrane industries, Air Products has its finger on the pulse of the energy transition.
Worldwide, Air Products is taking real action, generating a cleaner future by developing and executing first-mover projects providing real sustainability benefits to bring lower-carbon forms of energy to the world.
Hydrogen Mega Projects
Hydrogen mega projects are tangible energy transition difference makers and showcase Air Products' large project build-own-operate capabilities and excellence. Clean hydrogen mega projects already underway around the world include:
A multi-billion-dollar green ammonia production facility joint venture with NEOM and ACWA Power in NEOM, Saudi Arabia that will provide carbon-free hydrogen to global transportation markets
A multi-billion-dollar net-zero hydrogen energy complex in Edmonton, Alberta, Canada to help customers reduce carbon intensities and provide emissions-free transportation fuel and generate clean electricity
A $4.5 billion clean energy complex in Louisiana to produce low-carbon hydrogen for customers in the U.S. Gulf Coast and blue ammonia for global hydrogen markets
A $2 billion major expansion project at World Energy's California Sustainable Aviation Fuel (SAF) production and distribution hub that will be the world's first commercial scale and North America's only SAF production facility when onstream in 2025
Additional energy transition-related announcements by Air Products include:
A joint development agreement (JDA) between Air Products and Gunvor Petroleum Rotterdam for a green hydrogen import terminal in Rotterdam, the Netherlands, expected to be ready in 2026
A JDA between Air Products and power generator VPI to drive forward the "Humber Hydrogen Hub" or "H3", which seeks to develop a flagship 800MW low-carbon hydrogen production facility in Immingham, UK
A JDA between Air Products, OQ, Oman's leading integrated energy group, and ACWA Power toward a multibillion-dollar investment in a world-scale green hydrogen-based ammonia production facility powered by renewable energy in Oman.
World-Class LNG Technology: at the Heart of LNG Production
LNG presents the world with another clean energy opportunity, and again, Air Products is at the forefront of existing and developing global LNG projects. The majority of total worldwide LNG today is produced with Air Products' technology. For over 50 years, Air Products has manufactured LNG heat exchangers installed in over 120 LNG trains at LNG facilities in 20 countries around the world.
Air Products manufactures its proprietary LNG technology at its Port Manatee, Florida manufacturing facility, which was opened in 2014 and expanded by 60 percent in 2019 to meet the needs of the ever-growing LNG industry. In 2018, Air Products dedicated a new LNG equipment test facility there to enable improved reliability and yield produced from its LNG equipment and to design and test new equipment.
Air Products' LNG process technology and equipment is the heart of an LNG production plant. In place at some of the most remote locations around the world, the technology takes natural gas and unlocks its value by liquefying it and making it possible to economically ship. The LNG is eventually re-gasified for energy uses.
Enhancing Air Products' proprietary LNG technology are the capabilities of Rotoflow, the most trusted name in turbomachinery and an equipment business of Air Products. Rotoflow contributes turbomachinery companders and other equipment and works with Air Products' LNG equipment and cycle experts to provide seamless product development and optimal liquefier performance for end users.
Also playing a key role in clean energy capabilities is Air Products' Membrane Solutions, which specialises in hollow fiber membrane separators and systems for onsite gas generation.
Since the 1970s, Air Products' Membrane Solutions has designed, engineered and manufactured a full portfolio of Membrane Separators, Marine Systems and Engineered-to-Order Systems.
Making the most of these combined capabilities, Air Products is working hard every day to generate a cleaner energy future, collaborating and innovating solutions that help solve pressing energy and environmental challenges in our world.