Eskom Latest: Outages to Ease Over Weekend; Request for Diesel
May 14, 2023 by Bloomberg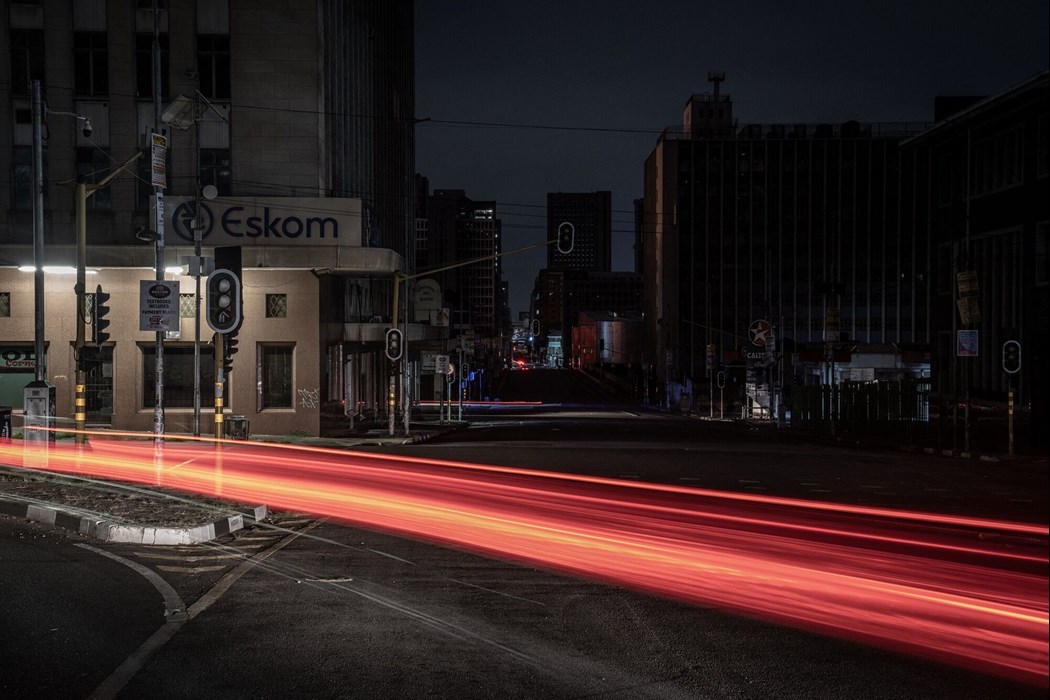 (Bloomberg) -- South Africa's state-owned power utility will ease blackouts over the weekend as it anticipates lower demand and as generating units are returned to service.
So-called loadshedding will be reduced to stage 3 — in which 3,000 megawatts is removed from the grid — from 5 a.m. on Saturday, after being at stage 6 all week, Eskom Holdings SOC Ltd. said in a statement on Friday. Units at the Hendrina, Kriel and Lethabo power plants are operating again after repairs, it said.
Loadshedding was suspended after midnight on Sunday and resumed at 7:45 a.m., due to lower demand overnight, the sta-owned power utility wrote on Twitter. The power outages resumed at stage 3 after Eskom previously said stage 4 — in which 4,000 megawatts is removed from the grid.
Eskom Requests More Diesel (May 12, 4:51 p.m.)
Eskom will renegotiate its diesel budget with the National Energy Regulator of South Africa as it needs more money to burn the fuel to accommodate exemptions ordered by the nation's High Court this week, the Mail & Guardian reported.
The company requested a diesel budget of 30 billion rand ($1.6 billion) from the regulator, after the court ordered it to exempt public hospitals and schools from the daily outages to which Eskom is subjecting the country, the Johannesburg-based newspaper said. The utility uses the fuel to power open-cycle gas turbines when there are outages and breakdowns at its coal-fired plants. 
The OCGTs make up for a shortfall in generation capacity and help Eskom prevent the need for higher stages of power cuts during winter's evening peaks.
Biggest Union Lowers Pay Demand (May 11, 2 p.m.)
The National Union of Mineworkers, the biggest labor group at Eskom, lowered its wage-increase demand to 12% in negotiations with the utility.
The union initially asked for a 15% pay raise. Eskom hasn't revised its counteroffer, according to Docter Mofokeng, a NUM negotiator.
Wage talks at the utility come at a contentious time for Eskom and South Africa, when it's struggling to meet electricity demand and is implementing cuts that crimp economic growth.
The next round of wage talks will run from May 23-25, Mofokeng said. Eskom didn't immediately respond to an email seeking comment.  
Clothing Retailer Loses Sales (May 10, 5:35 p.m.)
The Foschini Group Ltd., a South African fashion retailer, said annual sales fell by more than 1.5 billion rand ($80 million) in the year through March as disruptions caused by power outages caused it to lose about 360,000 trading hours and curbed customer demand.
The figure is conservative, with the true impact estimated at more than double that figure, the company said in a statement on Wednesday. 
Food retailers have arguably been hit even harder as they incur extra costs to keep fresh food chilled. Last week, grocer Pick n Pay Stores Ltd. estimated it will almost double spending on diesel in its current fiscal year to keep generators running, at a cost of an additional 1 billion rand.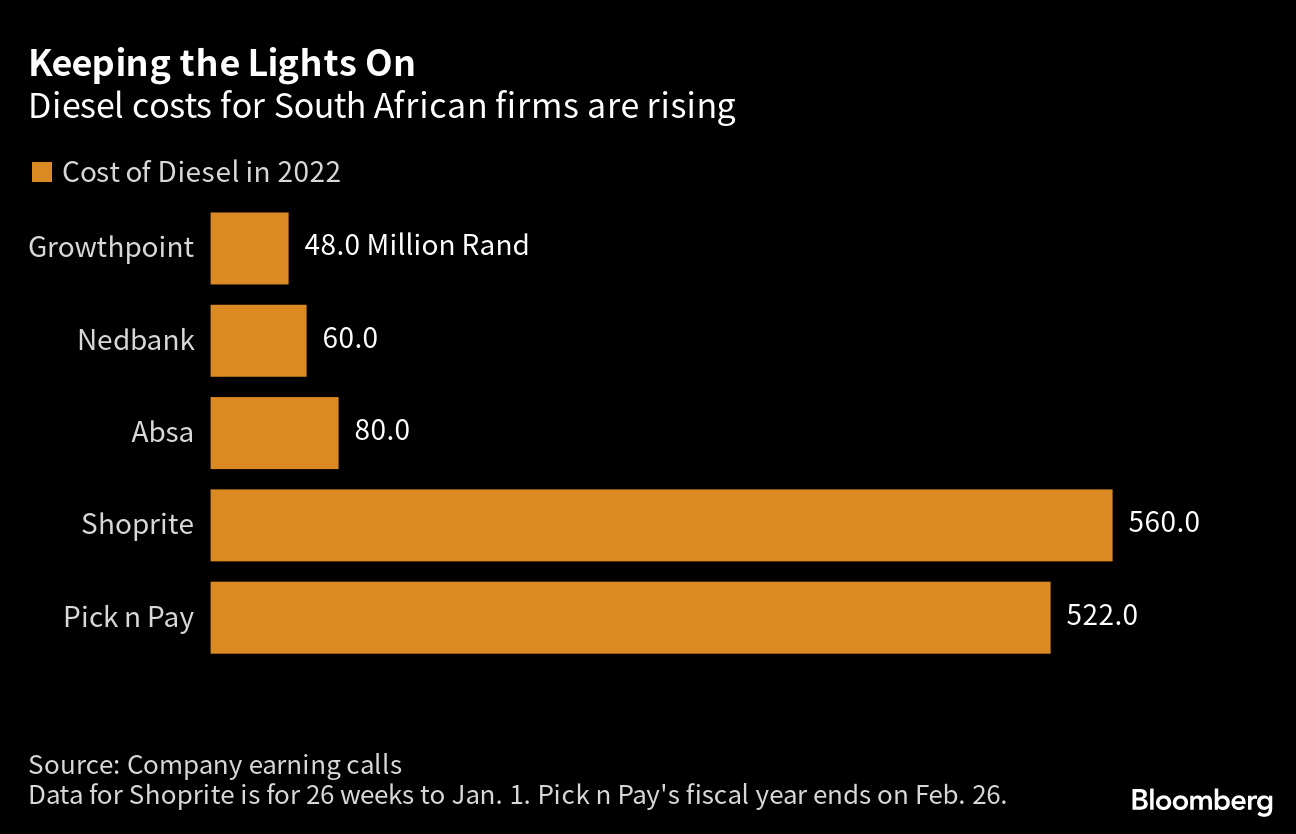 Eskom's Acting CEO Travels to China (May 10, 2:15 p.m.)
Eskom's acting Chief Executive Officer Calib Cassim is in China with South African Public Enterprises Minister Pravin Gordhan, as the state-owned company implements record power cuts.  
Eskom has been using rolling blackouts since 2008 to reduce reliance on its ailing plants. Those outages have intensified in recent years and the country has been subjected to 16 consecutive months of power cuts that are instituted for up to 12 hours a day.
©2023 Bloomberg L.P.
By Khuleko Siwele , Paul Burkhardt