EU Poised to Stake Claim in Clean-Tech Race, Pushing Back at US
Mar 16, 2023 by Bloomberg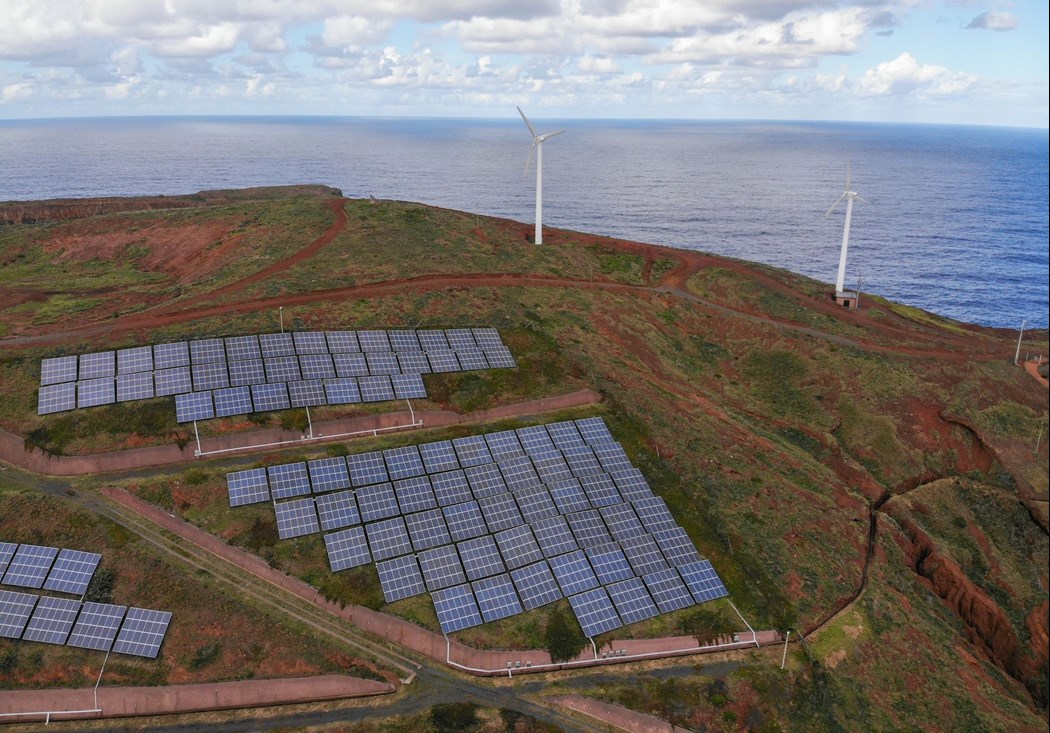 (Bloomberg) -- The European Union is set to stake its claim in the global race to be a manufacturing hub for technologies critical to the climate transition and show it can compete with the US and China despite rising concerns about increased global protectionism.
The European Commission, the bloc's executive arm, will announce regulation aimed at ensuring it produces 40% of its clean-tech needs in key sectors like solar panels and batteries by the end of the decade, according to draft documents seen by Bloomberg News. A similar share of the critical raw materials it needs should also be processed within the region, but there are no plans for stockpiling, the documents said.
The proposals — launched as a response to fears that crucial industries for the climate transition may flee Europe in favor of the US following its landmark package of subsidies — have stoked fears of a clean-tech arms race. In a recent report, the Brussels-based think tank Bruegel described the bloc's planned response as "unabashedly protectionist."
"Europe needs to ramp up clean-tech manufacturing to turn the green transition into an industrial opportunity," said Simone Tagliapietra, a researcher at Bruegel. "This may justify unconventional policies, but it should not justify protectionism. That would just backfire."
The plans still need to be approved by the parliament and member states, and could be amended before they're implemented.
The 27-member bloc is seeking to reclaim a share of the industries where it once had the ascendancy, but lost out to China — like solar. It's also trying to make sure it doesn't lose out again in nascent sectors like heat pumps, electrolyzers and carbon capture and storage, which are seen as key for meeting its goal of climate neutrality by the middle of the decade.
While US President Joe Biden's Inflation Reduction Act initially drew a sharp rebuke from EU officials, they have since sought to bury the hatchet, emphasizing the strength of the bloc's single market and also the scale of its own financial incentives for business. Commission President Ursula von der Leyen said she had "found solutions" on issues like tax breaks for cars in a meeting with Biden in Washington last week.
"We Europeans need to get better at nurturing our own clean-tech industry," von der Leyen told EU lawmakers on Wednesday. "The race is on. We must get our act together if we want to stay frontrunners."
Currently the EU only produces around 10% of the solar panels it installs, while China is the dominant global supplier for two-thirds of the critical raw materials identified by the EU in 2020.
Another area where the EU still lags far behind is the price it pays for its energy. Russia's invasion of Ukraine saw electricity and gas skyrocket. They've both since receded thanks to emergency measures and a mild winter, but remain many times higher than in both the US and China. A reform of the common EU electricity market this week offered measures aimed at calming volatility, but fell short of a radical overhaul.
Nuclear won't be classified as one of eight "strategic net-zero" technologies, but so-called small modular reactors and fusion technology will still be defined as renewable, according to the draft proposals. The commission is also set to outline its plans for a green hydrogen bank, which aims to guarantee purchase of the fuel.
Still, the question is whether the plans will be enough to put Europe back in the driving seat when it comes to nurturing clean technologies.
"Europe remains behind," said Maximo Miccinilli, head of energy and climate at the consulting firm FleishmanHillard EU. "The problem remains that the US approach and way of contributing is much easier to apply and much easier to get the money."
--With assistance from and .
More stories like this are available on bloomberg.com
©2023 Bloomberg L.P.
By John Ainger, Jorge Valero , Ewa Krukowska