European Gas Prices Swing as Traders Track Demand, Stockpiles
Jan 30, 2023 by Bloomberg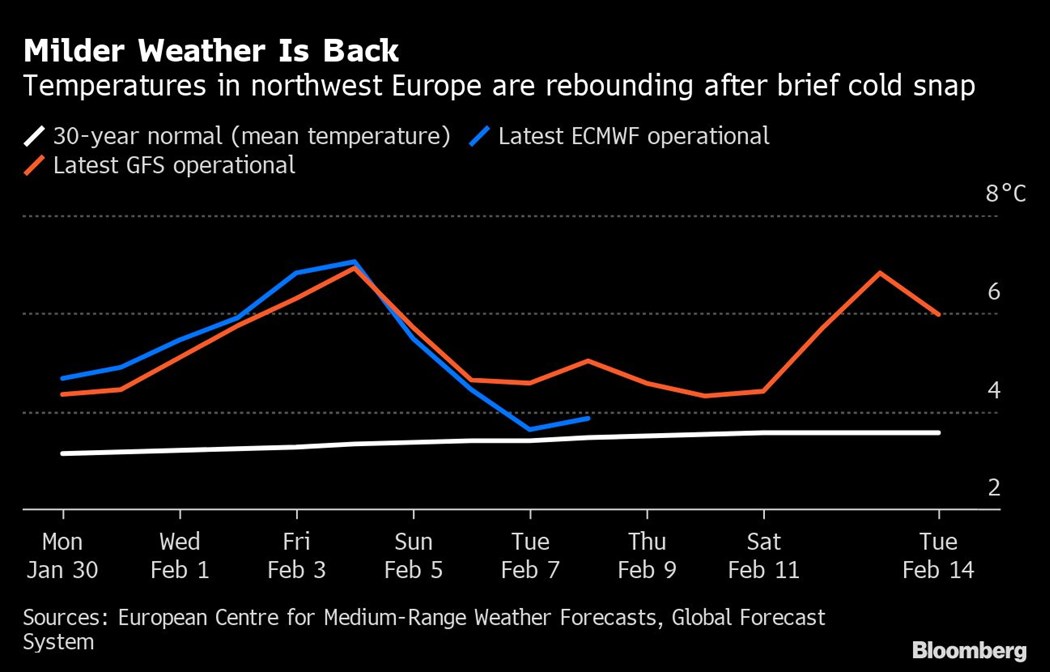 (Bloomberg) -- European natural gas fluctuated as the return of warmer weather keeps a lid on heating demand, even as cheaper fuel brings the possibility of a rebound in industrial consumption.
Benchmark futures rose as much as 4.3%, reversing an earlier decline. A mild winter, fuel savings and strong inflows of liquefied natural gas have eased prices dramatically after a turbulent year. But keeping demand in control remains crucial for the region to cope with both this winter and the next after Russia's record supply cuts. 
The price volatility is keeping the energy crisis alive, even though it has lost much of the sting. Europe's gas inventories dropped last week amid a brief cold spell, but they are still far above historic averages. Temperatures in northwest Europe are climbing back above seasonal norms and are expected to remain mild until mid-February, according to forecaster Maxar Technologies Inc.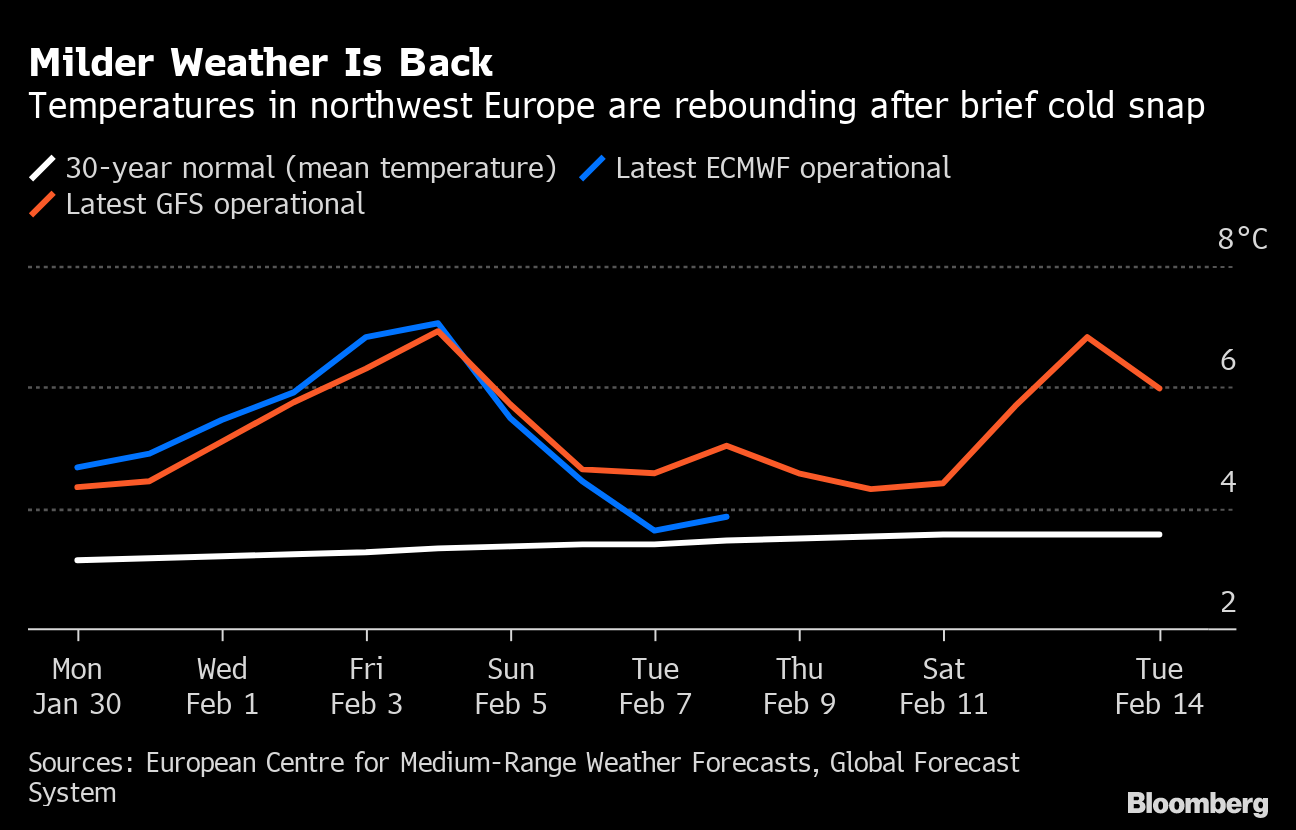 While Europe's energy crisis have eased significantly, it's not "yet out of the danger zone," industry consultant Timera Energy said in a note Monday. "Both the LNG market and European gas market remain in a very tight regime of inelastic supply and demand curves. In this environment small changes in volumes drive big changes in price, both up and down."
Dutch front-month gas, Europe's benchmark, traded 3.1% higher at €57.15 a megawatt-hour by 10:10 a.m. in Amsterdam. The contract lost 17% last week, the biggest decline since December. The UK equivalent contract added 3.6% on Monday.
Support Level
"Gas prices in Europe hold just above support at €55 amid forecasts for warmer weather," said Ole Hansen, head of commodity strategy at Saxo Bank A/S. "Also, US gas is almost being given away for free, further reducing the cost of LNG at a time of ample supply."
Read: US Gas Heads for Worst Monthly Drop Since 2001 as Demand Falls 
Yet, risks of supply disruptions and higher competition for LNG with Asia remain. A nuclear reactor in Japan was unexpectedly shuttered, delivering a new challenge to the nation in the middle of winter, and potentially forcing the country to rely more on gas for power.
In addition, supplies from Europe's top provider, Norway, have been mostly curbed by maintenance in recent days. Flows from the country are recovering from last week's lows, but are still below their maximum capacity with works continuing at a major processing plant after an outage.
Click here to read the Europe Energy Crunch blog 
More stories like this are available on bloomberg.com
©2023 Bloomberg L.P.