Eskom Latest: Outages Intensify on Breakdowns; Business Warning
Feb 19, 2023 by Bloomberg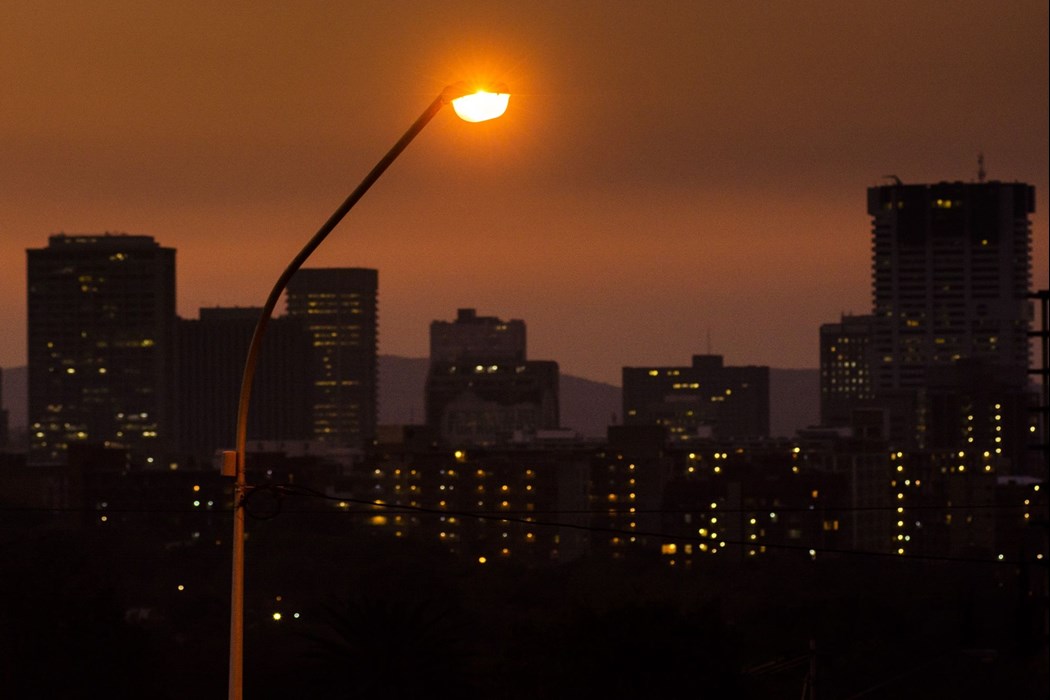 (Bloomberg) -- State-owned power company Eskom Holdings SOC Ltd. said it will intensify outages for a second time this weekend after generating units at three plants broke down.
The utility will implement so-called Stage 6 loadshedding — removing 6,000 megawatts from the grid — from 8 p.m. on Sunday until 5 a.m. on Monday, it said in a statement on Sunday. Stage 4 loadshedding, which is currently in place, will then continue until further notice.
"Due to the high amount of breakdowns, there is a possibility of further changes on the stages of loadshedding at short notice," Eskom said. "A further update will be published as soon as any significant changes occur."
Fix South Africa or Face Revolt, Lobbyist Warns (Feb. 17, 12:01 p.m.)
South Africa will face protests similar to those that toppled governments in Tunisia and Egypt in 2011 unless it fixes broken infrastructure, curbs lawlessness and fosters an environment for investment and job creation, the head of a leading business lobby group warned.  
"We are in deep trouble," Busisiwe Mavuso, the chief executive officer of Business Leadership South Africa, which represents some of the country's biggest companies, said in an interview. "We need meaningful and targeted interventions that will ensure we don't end up in the doldrums and we don't end up as another failed African state."
Ramaphosa Defends Plan to Name Electricity Minister (Feb. 16 4:39 p.m.)
South African President Cyril Ramaphosa defended his plans to appoint a minister of electricity in his office and denied that the move will result in a turf war with other members of his cabinet who help oversee energy provision.
Africa's most industrialized economy has been dogged by rotating blackouts since 2008 — a problem the new minister will focus on tackling "day-in and day-out," Ramaphosa said in reply to a debate on the state-of-the-nation address he delivered earlier this month during which the planned appointment was announced. 
Mineral Resources and Energy Minister Gwede Mantashe currently takes overall responsibility for the electricity supply, while Public Enterprises Minister Pravin Gordhan oversees Eskom. They have voiced differing views on how the energy crisis should be handled.
Nation to Take On 60% of Eskom Debt, BofA Says (Feb. 16, 10:44 a.m.)
Bank of America Corp. forecast 60% of Eskom's debt worth 240 billion rand ($13 billion) will be added to the South African government's balance sheet, at a cost of 1% of gross domestic product each year until 2025. An announcement on the actual figure will come at a budget presentation on Feb. 22.
"We assume that a debt takeover would be gradual," analysts including Tatonga Rusike said in a note.
Labor Union Seeks to Overturn State of Disaster (Feb. 14, 2:15 p.m.)
Labor union Solidarity appealed to a court to overturn the state of disaster declared by Ramaphosa to deal with the nation's energy crisis.
The union argues that the electricity crisis doesn't meet the definition of a disaster in terms of the relevant legislation, existing laws can adequately manage the crisis, the declaration of a state of disaster does not serve a clear purpose and there was improper political interference in declaring the decree, it said in a statement.
South Africa Plans Request for Proposals on Storage (Feb. 14, 12:32 p.m.)
The Department of Mineral Resources and Energy will issue a request for proposals for 513 megawatts of battery storage by the end of the month, Energy Minister Gwede Mantashe said in a speech to lawmakers.
It also plans to issue RFPs for 3,000 megawatts of gas-fueled generation by the end of the current financial year and up to 5,000 megawatts subject to grid capacity availability for the so-called seventh bid window. 
--With assistance from , and .
More stories like this are available on bloomberg.com
©2023 Bloomberg L.P.
By Paul Richardson , Prinesha Naidoo