Russia Squeezes Gas Supply to Europe's Biggest Buyers
Jun 17, 2022 by Bloomberg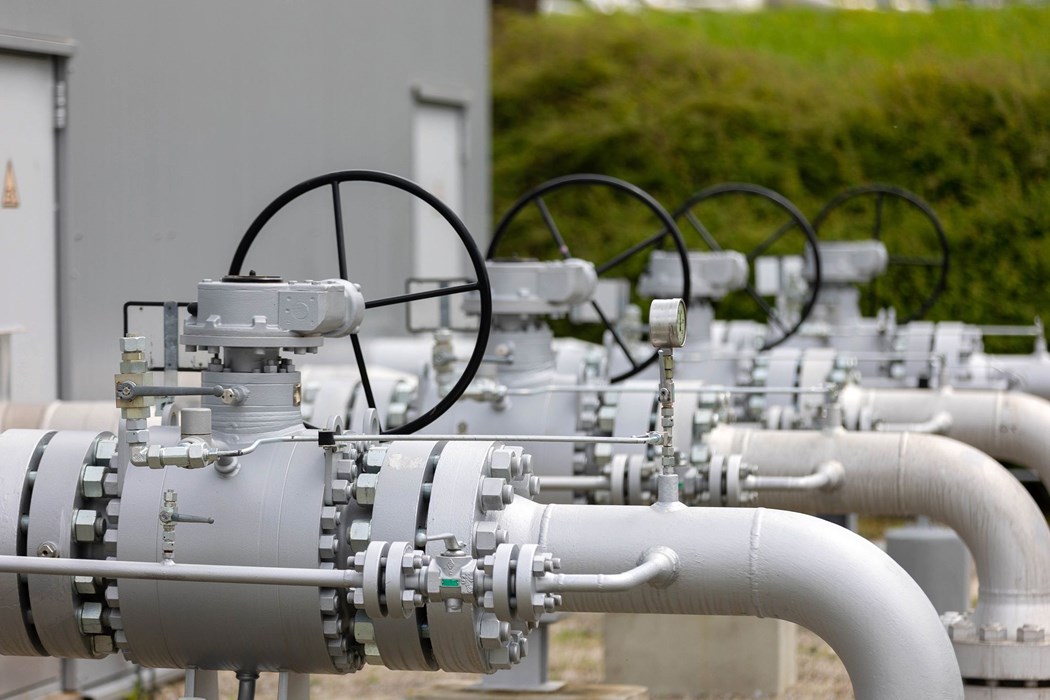 (Bloomberg) -- Russia tightened the squeeze on its biggest European gas customers, putting the continent on high alert for fuel shortages as Brussels accused the Kremlin of blackmail.
Gas prices rose and Europe started tapping the reserves it's been saving for winter as Gazprom PJSC curbed shipments to top buyers in Germany, Italy and France. Moscow is tightening the screws as European leaders went to Kyiv in a symbolic visit with Ukraine President Volodymyr Zelenskiy and as the European Commission recommends Ukraine be granted candidate status.
The continent's top buyer of Russian gas -- German energy giant Uniper SE -- said it's receiving 60% less gas than ordered from Russia after Moscow limited supplies via its biggest pipeline to Europe. Uniper relies on Russia for more than half of the natural gas it needs under long-term contracts, with some of them expiring in the 2030s. The company said it's currently replacing the missing volumes with gas from other sources.
Energy shocks will test the bloc's so-called solidarity principle, a mechanism that is yet to be triggered and is designed to prevent any state from blocking exports and leaving another member short, especially when it comes to supplies for households.
"This is the start of insufficient overall supply, which will test Europe's security of supply regulation," said Jonathan Stern, a distinguished research fellow at the Oxford Institute for Energy Studies.
The Weakest Link in Germany's Energy Security Is Fraying
Russia has been stepping up the use of energy as weapon, first cutting gas supplies to smaller buyers like Bulgaria, Poland, Denmark and the Netherlands. But the country -- which prided itself on being a reliable partner to Europe even during the Cold War -- has started cutting shipments even to countries that bowed to President Vladimir Putin's demand to pay for gas in rubles.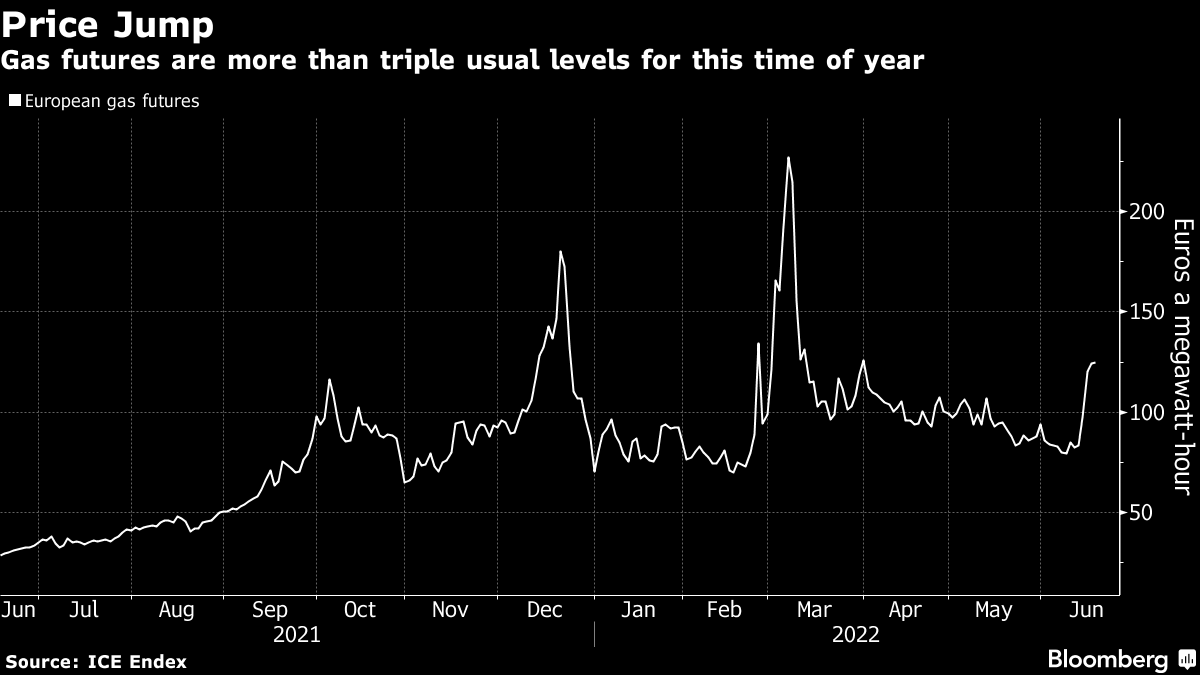 Russia slashed supplies to Germany, France, Austria and Italy, prompting a surge of as much as 63% in gas prices this week. Dutch benchmark futures are more than triple usual levels for this time of year.
Flows through the important Nord Stream pipeline were cut by 60%, with Italy's Eni SpA and France's Engie SA also saying they're receiving less of the fuel.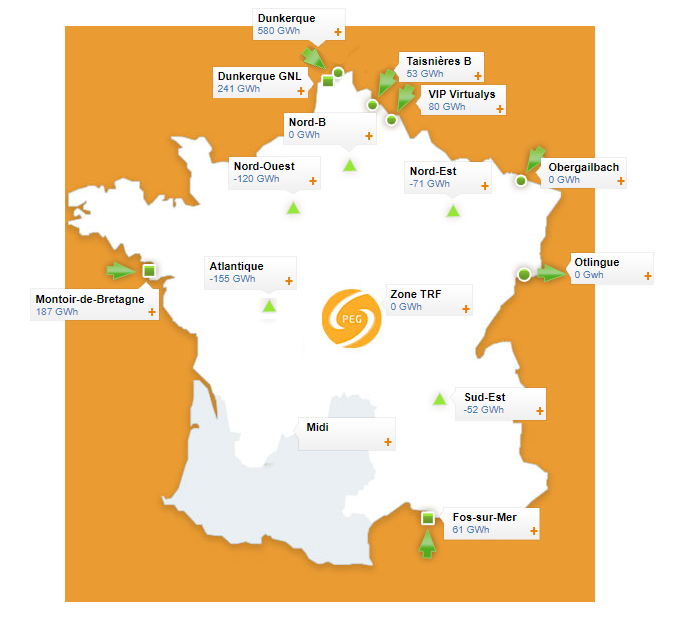 Gazprom said it would supply only 50% of the gas Italy requested Friday. Italy may trigger its emergency gas plan as soon as next week if Russia continues to curb supplies, a move that may involve asking companies to voluntarily limit energy consumption, according to people familiar with the situation.
Europe, which relies on Russia for about 40% of its gas, has been curbing its dependency on Russia since the invasion of Ukraine earlier this year. The continent has been importing record amounts of liquefied natural gas from the US, tapped supplies from Norway and signed agreements to increase gas imports from Algeria and Israel.
"Forgetting that there's war in Ukraine and thinking that we can enjoy a normal summer can be treacherous," German Economy Minister Robert Habeck said in a video posted Wednesday on Twitter. "We need to be alert, we need to remain focused, and above all we can't allow ourselves to be divided, because that's Putin's plan."
(Updates with EU principle, comments, details on other Russian cuts, new prices starting in fourth paragraph.)
More stories like this are available on bloomberg.com
©2022 Bloomberg L.P.
By Isis Almeida , Vanessa Dezem