European Gas Surges 60% This Week as Moscow's Cuts Roil Markets
Jun 17, 2022 by Bloomberg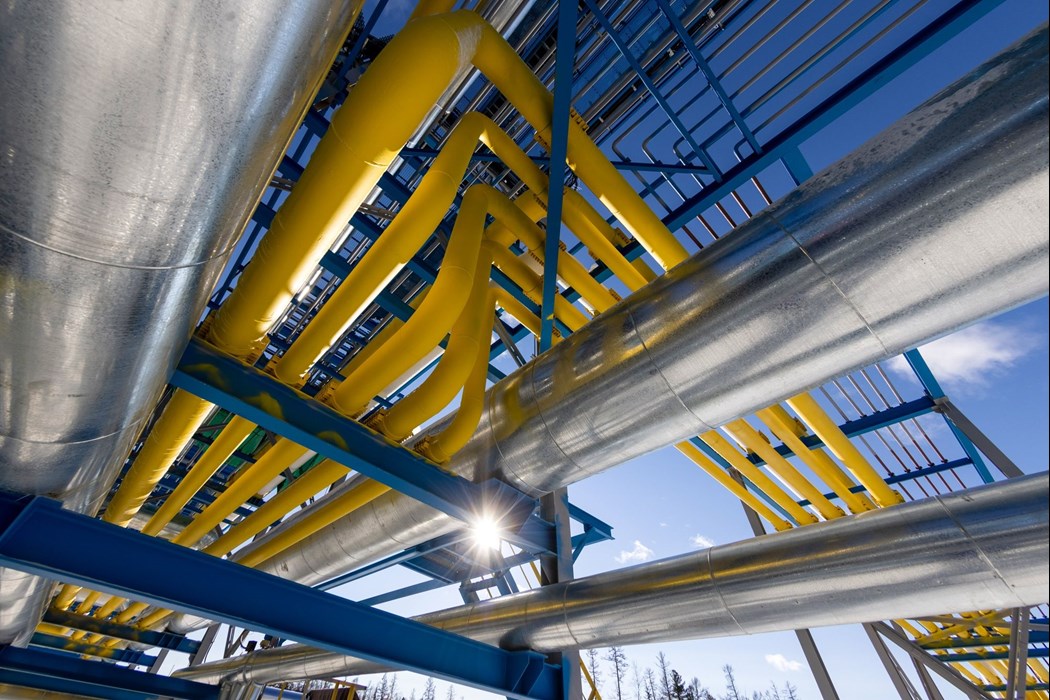 (Bloomberg) -- European natural gas prices headed for the biggest weekly gain since Russia began its war on Ukraine as Moscow's deep supply cuts reverberate across the region.
Benchmark futures rose as much as 8.4%, taking this week's gain to about 60%. Eni SpA will receive just half of what it requested from Gazprom PJSC on Friday, compared with about two-thirds the previous day. The cuts have hit some of the biggest consumers in a blow for the region that's already struggling with surging inflation and meager growth.
European politicians accuse the Kremlin of using gas for political ends, and the cuts coincide with a symbolic trip by the leaders of Italy, Germany and France to Ukraine this week. Italian Prime Minister Mario Draghi said Moscow's claims the cuts are not deliberate but rather due to technical glitches are "lies." Germany accused Russia of trying to push the price of gas up as the government urged citizens to curb consumption.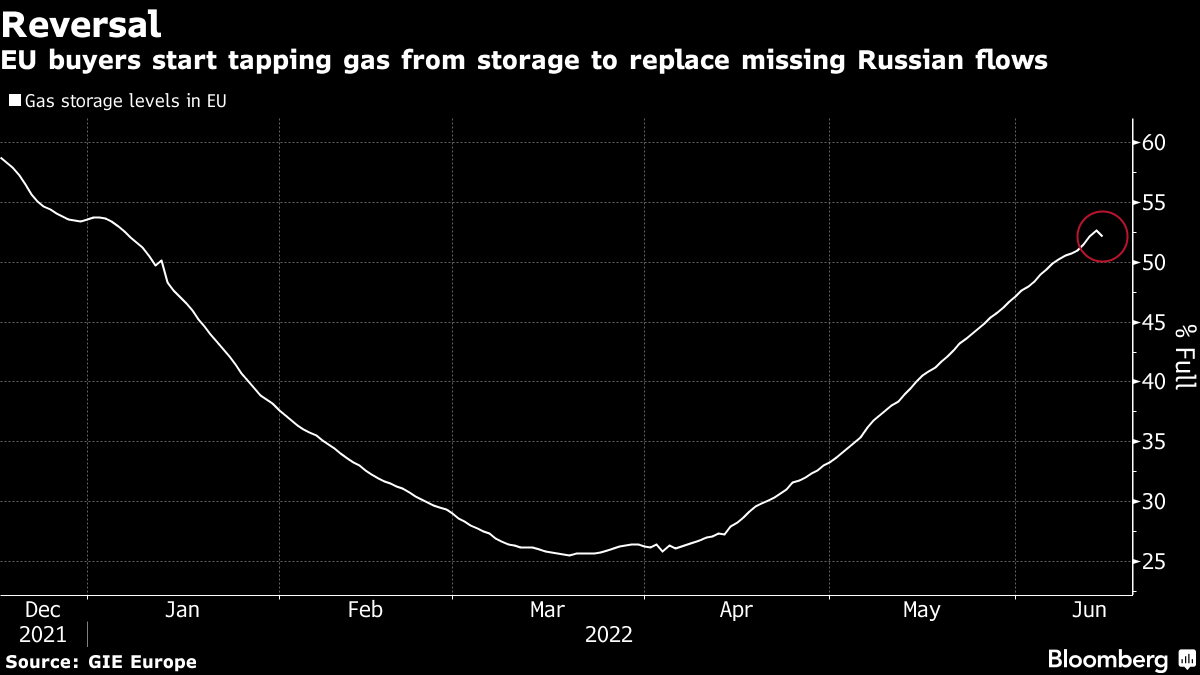 Flows through the Nord Stream pipeline -- the biggest link from Russia to the European Union -- have been cut by about 60%. The region has for months feared the cuts were coming, and has looked at alternate supply. While liquefied natural gas imports have helped bridge any shortfall and also fill storage sites in time for next winter, an outage at an LNG plant in Texas has also made less supply available from the US.  
"Storage was filling up at a good pace," said Warren Patterson, head of commodities strategy at ING Bank. "However, this has changed abruptly this week," he said, adding that the Nord Stream reduction "is significant" for Europe.
Missing Volumes
Traders will be keeping a close watch on how Europe replaces the missing volumes. Storage sites across Europe are 52% full, after getting a boost of injections in recent weeks. But levels have started declining again, with buyers rushing to fill the gap created by Russia. 
"The biggest challenge facing the market is assessing the impact of the resulting slowdown on storage injections," said Arun Toora, analyst at BloombergNEF, in a note on Friday. 
BNEF reduced its base-case estimate for gas going into storage by 10 billion cubic meters from an earlier forecast in May on the likelihood of further Russian gas curtailments. If supply from Moscow stops, European stockpiles could go below the threshold required to survive the winter, according to Toora.
Dutch front-month gas futures, the European benchmark, were 4.5% higher at 130 euros per megawatt-hour as of 11:18 a.m. in Amsterdam, reversing an earlier decline. The UK equivalent gained 3.2%.
More stories like this are available on bloomberg.com
©2022 Bloomberg L.P.