Unity partners with Hiber to bring digital well monitoring solution to Europe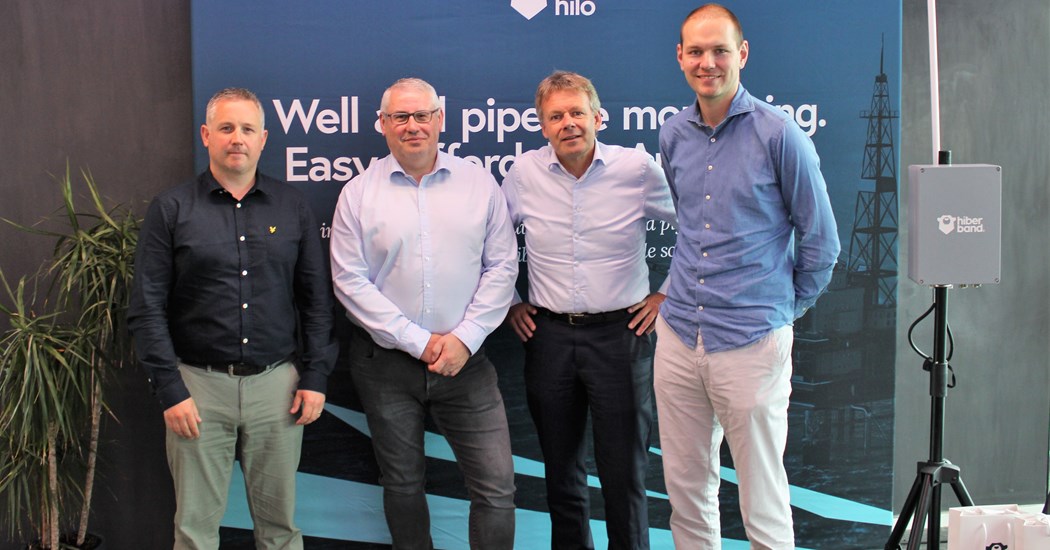 Unity has signed a partnership agreement with Hiber, a Dutch IoT-as-a-service provider, to bring its HiberHilo solution to the UK and European market.
HiberHilo is an all-in-one remote monitoring and management solution - hardware, software, and satellite connectivity. It is designed to improve efficiency and safety.
 
The digital data system is already used around the world by dozens of oil and gas producers, including Shell, Santos, Dacian Petroleum and Niger Delta Petroleum Resources. It has been rolled out in the US and countries in South America, Eastern Europe, West Africa and the West Indies.  Hiber is also working with agents and partners in the Middle East, Australia and Asia. The partnership with Unity will accelerate the adoption of HiberHilo across onshore and offshore facilities in Europe.
 
HiberHilo offers a range of specialised in-field sensors which gather data from wells and relay it to a secure online customer dashboard via a global satellite network. Data is transmitted every 15 minutes to provide a clear picture of how a well is performing 24/7. Wireless pressure and temperature sensors are complemented by ATEX-certified wired-to-wireless (W2W) sensors. These can be connected to an existing electrical sensor to deliver a LoRaWAN signal, adding e.g., flow data, methane detection, variable speed drive, torque and voltage readings to the remote monitoring solution.
 
This data can alert customers when a well is down so they can take targeted action faster and reduce the need for regular physical checks. It can also be used for long-term integrity monitoring or to optimise production by monitoring pressure and flow rates on producing or injector wells. For well abandonment applications, pressure data can indicate the required plugging operations ahead of time and the automated system reduces the data gathering burden on engineers and the number of crew trips required in the planning phase, reducing the operational carbon footprint. It also helps to understand annulus behaviour and anticipate potential hazards.
 
Commenting on the new partnership, Gary Smart, CEO at Unity said: "Unity is actively developing a portfolio of digital well monitoring and integrity management solutions for its clients, so this partnership is the perfect fit for us, at the right time. Using Hiber's robust end-to-end IoT solution that includes satellite connectivity to relay critical well data, enables operators to identify and respond to likely issues faster than ever before. The client is provided with a smart, agile and pre-emptive solution which minimises risk and downtime and improves safety and productivity from production through to P&A."
 
Erik Boertje, Managing Director at Hiber, added: "These are exciting times for Hiber as we set our sights on new opportunities by collaborating with partners and agents globally. Unity's proven track record and extensive customer base across Europe allows us to significantly extend our reach and bring the benefits of our remote monitoring solution to this major oil and gas market. Unity has a wide range of innovative technology solutions which makes them an excellent match for Hiber."
KEEPING THE ENERGY INDUSTRY CONNECTED
Subscribe to our newsletter and get the best of Energy Connects directly to your inbox each week.
By subscribing, you agree to the processing of your personal data by dmg events as described in the Privacy Policy.