Krohne releases compact transmitter OPTITEMP TT 12
May 12, 2022 by Energy Connects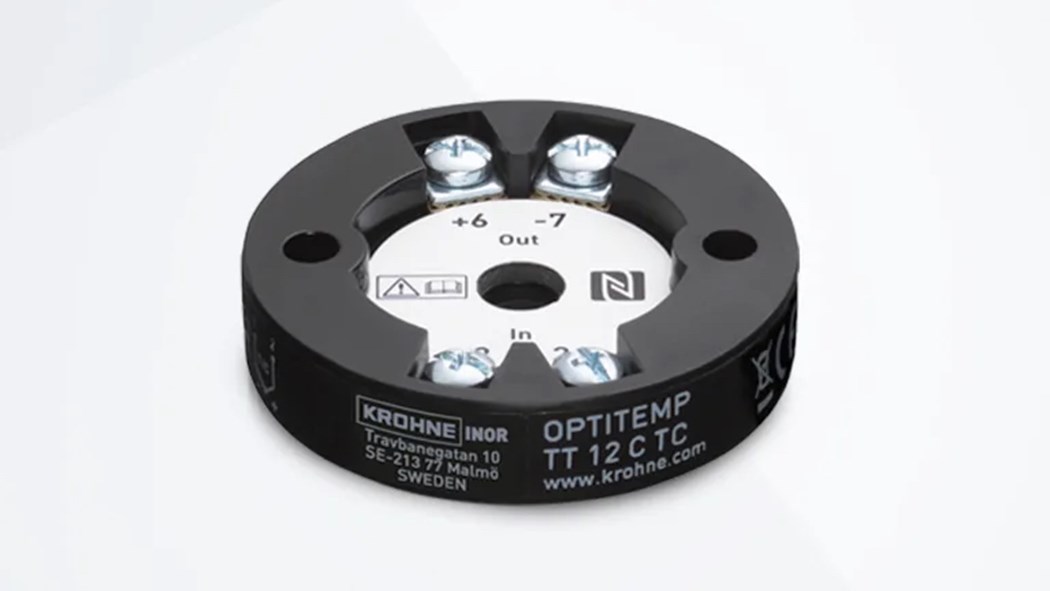 Leading manufacturing group, Krohne, said on Thursday it has released OPTITEMP TT 12, a newly updated temperature transmitter that can mount in a connection head.
"OPTITEMP TT 12 is a temperature transmitter for measurement with Pt100/Pt1000 sensors and thermocouples. With the newly added support of thermocouple types B, E, J, K, N, R, S and T, OPTITEMP TT 12 will fit most basic RTD and TC applications worldwide," Krohne said in a statement on Thursday.
The company said that their entry-level measurement device boosts "universality and reliability."
The company explained that its device has a compact design and a "good performance over time."
"The transmitter aims at delivering basic application usage reliably, while it can be configured wirelessly via NFC using the OPTICHECK Temperature Mobile App from any iOS or Android smartphone device," the statement explained further.