Strohm and Evonik to bring TCP with Carbon Fibre PA12 to green hydrogen market
Jun 13, 2022 by Energy Connects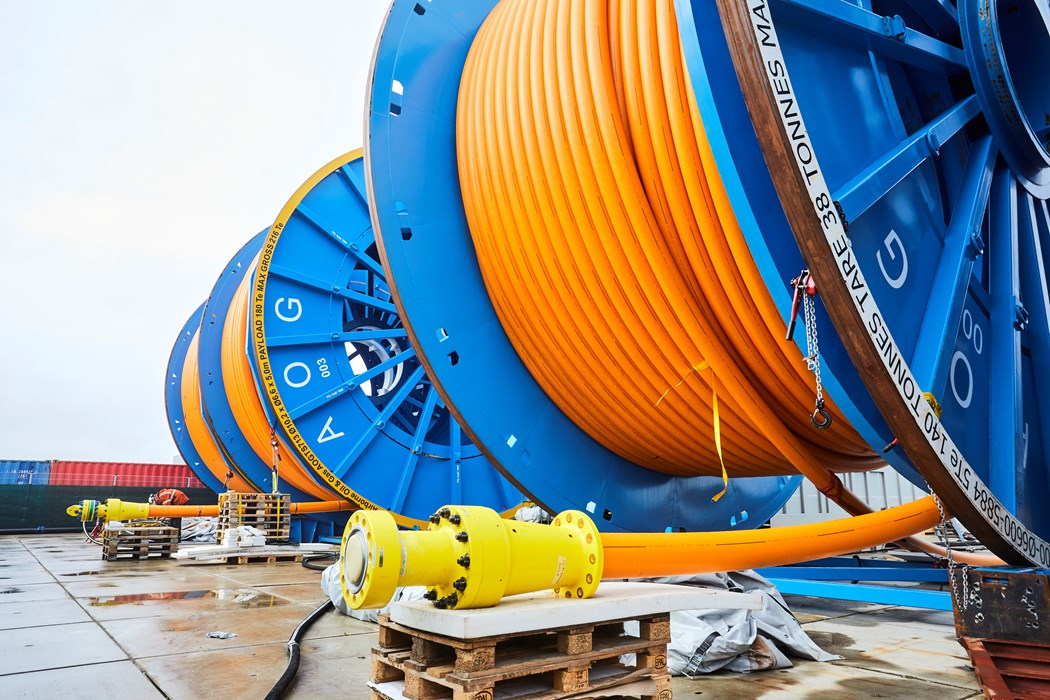 Composite pipe manufacturer Strohm and Evonik have signed a memorandum of understanding to develop their respective thermoplastic composite pipe (TCP) technology and unidirectional carbon fibre PA12 tape for energy transition applications, the companies said on Monday.
The global collaboration agreement between Strohm and Evonik paves the way for a green hydrogen transportation solution for offshore wind developers that is non-corrosive, has a carbon neutral manufacturing footprint, and has been qualified by DNV for dynamic and static hydrocarbon services for a lifetime of up to 30 years, the companies said in a statement.
According to Strohm, the two companies have been collaborating since 2009, with the first TCP featuring PA12 produced in 2011.
The combined technology is currently being used by conventional energy operators in North and South America, and the MoU will allow the two companies to prove its versatility for hydrogen and bring it to market, they said.
"We are very excited to sign this MoU with Evonik and start the process of developing and qualifying TCP with PA12 to support the offshore wind sector with a pipe solution to transport green hydrogen," Strohm managing director Martin van Onna said in a statement.
"We are 100% confident in its versatility and ability to support other sectors and its suitability to transport green hydrogen for offshore wind is just one application that will help drive the energy transition," he added.
Carbon Fibre PA12 TCP, with its proven fatigue resistance and superior permeation behaviour for hydrogen, is an ideal solution for surface to seabed dynamic hydrogen transport for offshore wind to hydrogen applications.
TCP is non-metallic, corrosion resistant, and insensitive to hydrogen and hydrogen embrittlement – proven and accepted in the offshore oil and gas sector as it requires no maintenance and has a long design life.
"At Evonik we strive for solutions that give our customers high sustainability benefits, and we are glad to bring a solution to the market together with our partner Strohm via this MoU. We're proud of the role our jointly developed, environmentally friendly technology for transporting hydrogen is playing to support the transformation to greater sustainability and climate-friendly solutions," Dr. Ralf Düssel, head of Evonik High Performance Polymers, said.