China's Economic Powerhouse Plans More Offshore Wind Power Than World Builds in a Year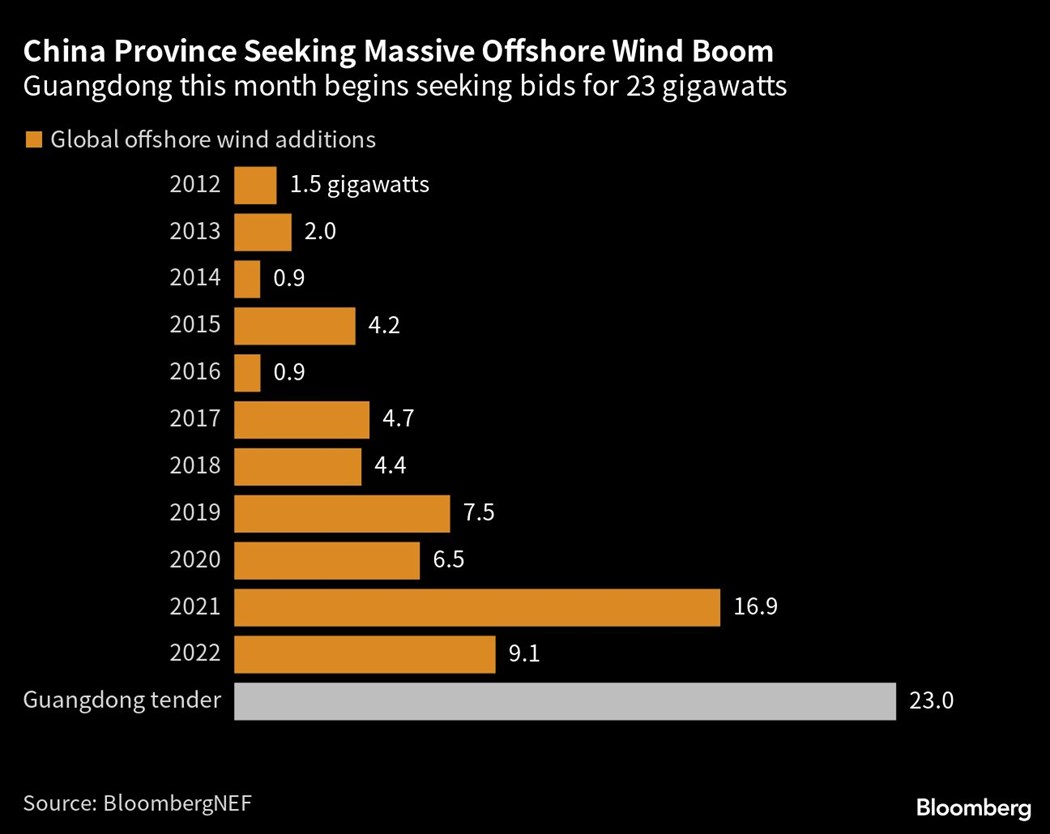 (Bloomberg) -- China's Guangdong province will accept bids this month to construct 23 gigawatts of offshore wind power as one of the nation's economic engines seeks to stave off energy shortages.
Guangdong's planning agency has tendered for 7 gigawatts of projects in provincial waters and 16 gigawatts in national waters, industry publication Wind Power News Network reported Thursday. The combined amount is more than the world has ever built in a year. Allocations will be granted in August.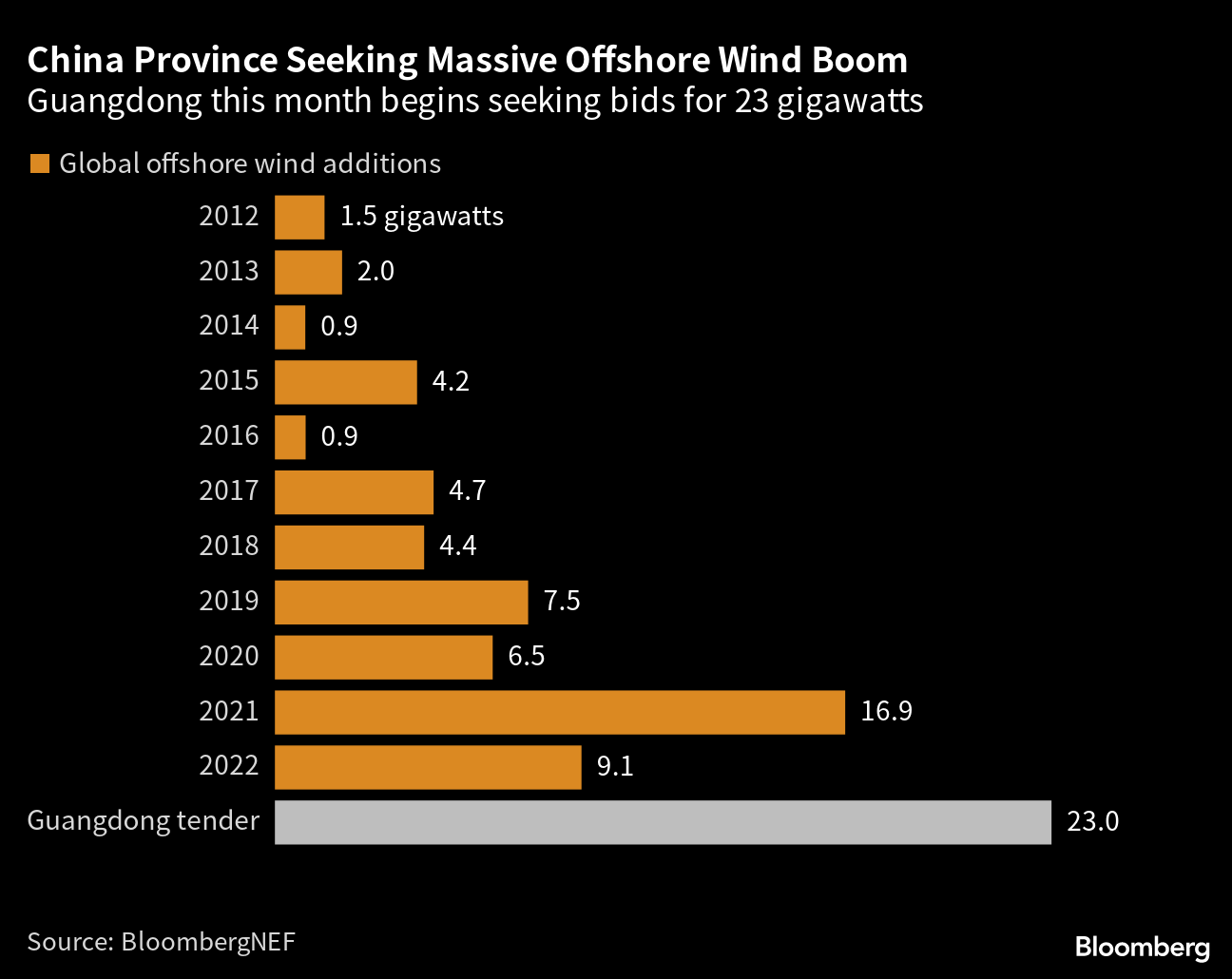 The southern province is China's most important economically, with a GDP bigger than Australia. Local authorities are seeking to buttress its vast power needs with additional supply as extreme heat drives more air conditioning demand while making the hydropower imports it relies on more erratic.
Winning bidders on the 7 gigawatts of provincial projects will be allowed to begin preliminary work once the projects are awarded. That means the earliest they'll likely be ready to connect to the grid would be 2026, said BloombergNEF analyst Xiangyu Chen. 
Winners of the 16 gigawatts in national waters will need to obtain approvals from other government agencies and draft project plans, according to Chen. The 8 gigawatts of projects farthest along by the end of the year would be allowed to start work in early 2024. 
Building out offshore wind is part of a larger push by Guangdong to secure energy supplies after a spate of recent power shortages. The province plans to add 13 gigawatts of coal-fired plants by 2025, as well as more gas-fired generators, renewables and energy storage projects. 
©2023 Bloomberg L.P.
KEEPING THE ENERGY INDUSTRY CONNECTED
Subscribe to our newsletter and get the best of Energy Connects directly to your inbox each week.
By subscribing, you agree to the processing of your personal data by dmg events as described in the Privacy Policy.