The UK's Green Industry Is Helping Spread Jobs Beyond London
Jan 31, 2023 by Bloomberg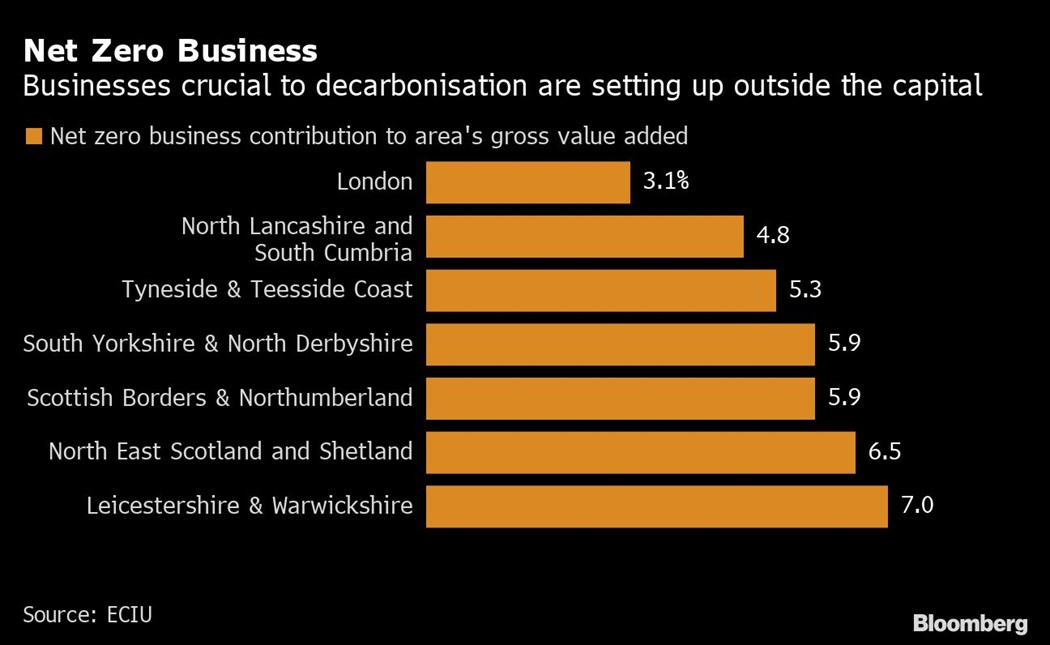 (Bloomberg) -- A push to reduce carbon emissions in the UK is helping to boost industry and jobs outside of London.
Areas outside the capital were the biggest contributers to the £71 billion ($87.9 billion) "net zero economy" — which includes businesses that focus on renewable energy, efficient building technologies and low-emission vehicles, among other areas. That's according to a report published Tuesday by the Energy and Climate Intelligence Unit and Confederation of British Industry.
Its research found that such companies were strongest in Scotland, the North and the West Midlands. Companies in the "net zero" space paid higher wages to their employees than the national average, and also tended to be more productive, the report said.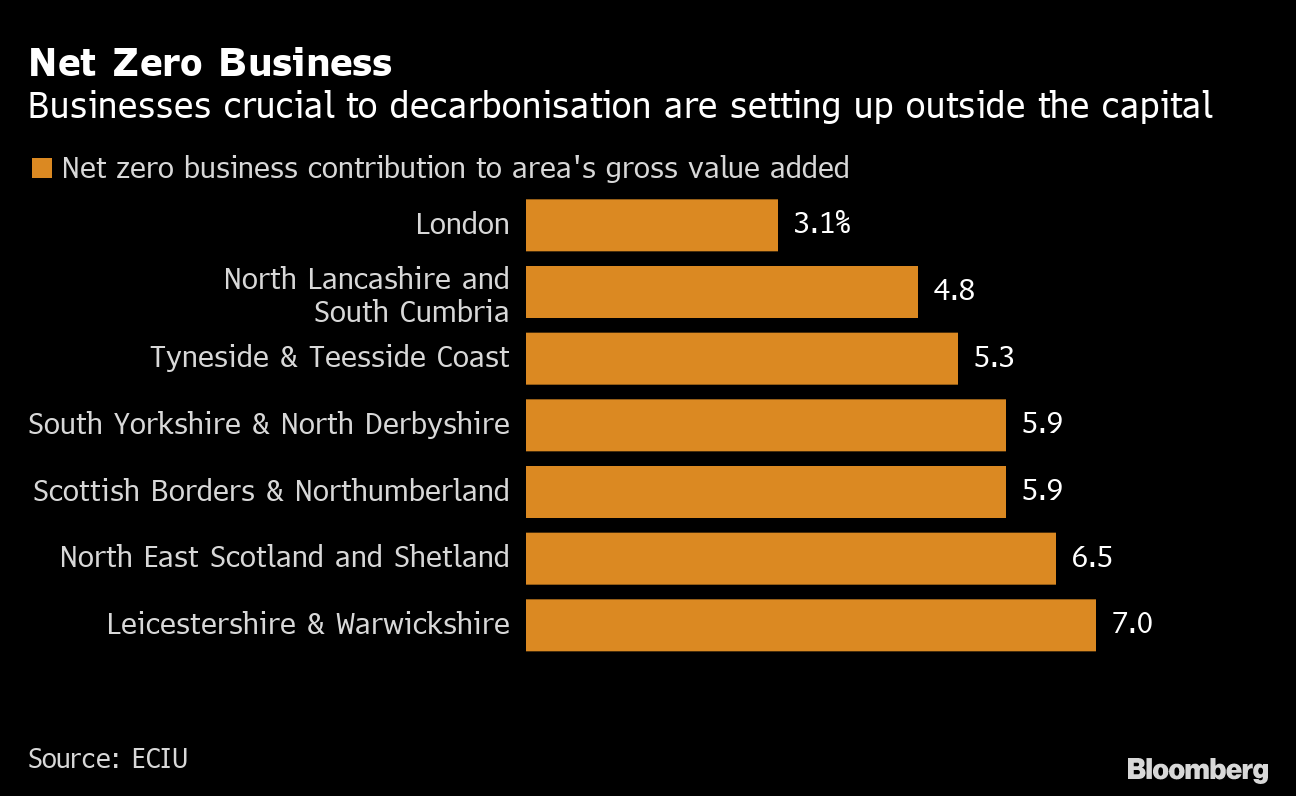 The UK is looking to establish secure energy supplies and protect the environment all while boosting living standards across the country through its so-called "leveling-up" strategy. Traditionally, economic activity has been concentrated in London and the south east, and more recent efforts to change that have failed to drive regional growth.
Read more: 'Levelling Up' Scorecard Shows UK Regions Falling Further Behind
Tyneside and Teesside in the North East are home to EDF Energy Renewables, as well as factories that produce batteries for electric vehicles and industries. Encirc, the UK's biggest glass manufacturer, has chosen Cheshire for a hydrogen-powered furnace to produce low-carbon glass bottles.  
"Investment needs to take place across the UK because of the fundamental nature of net zero," said Chris Stark, head of the Committee on Climate Change.
More stories like this are available on bloomberg.com
©2023 Bloomberg L.P.