Europe's Fossil Fuel Use Is Set to Plummet in 2023, Report Says
Jan 31, 2023 by Bloomberg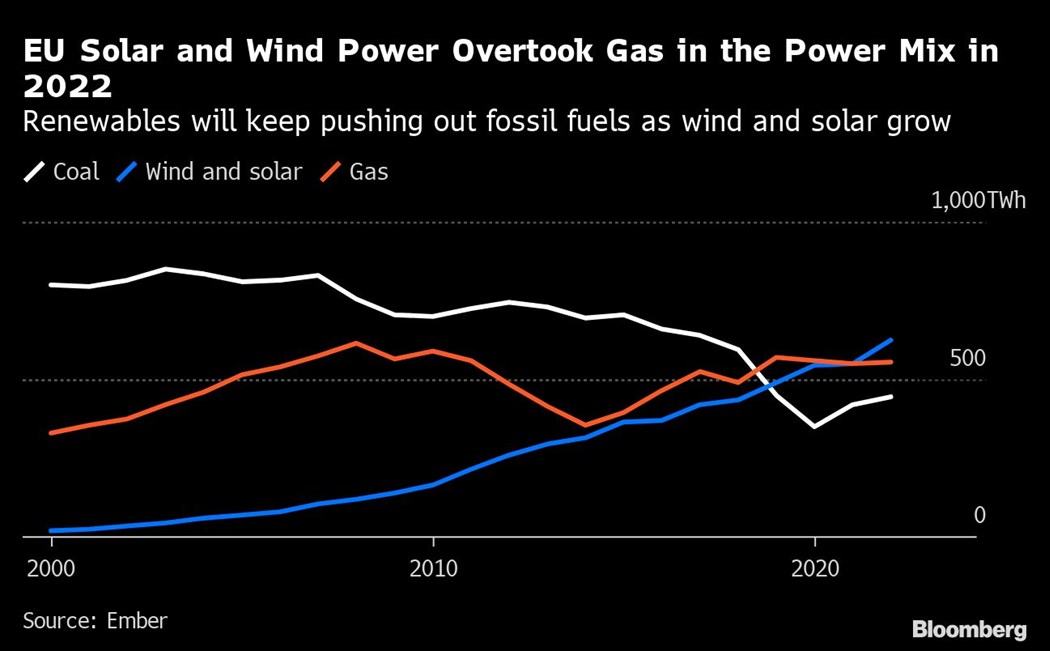 (Bloomberg) -- The amount of electricity produced from burning fossil fuels in the European Union is set to plunge this year as the bloc focuses on renewables to replace energy supplies from Russia. 
Total fossil generation could drop by 20% this year, with relatively expensive natural gas-fired generation falling the fastest, according to Ember, a UK-based energy think tank. Europe has raced to find alternative energy sources after Russia cut gas flows in the wake of its invasion of Ukraine, sending energy costs soaring. That led to greater reliance on fossil fuels, partially due to a drop in nuclear and hydropower, and contributed to an increase in emissions. Still, solar and wind energy filled in much of the gap, producing a record 22% of the EU's electricity last year and overtaking gas for the first time.
"There is now a focus on rapidly cutting gas demand—at the same time as phasing out coal,'' it said. "This means a massive scale-up in clean energy is on its way."
Ember expects nuclear generation to be relatively flat in 2023, as the continued phase-out of German reactors offsets the return of French units. Hydropower should rise by about 40 terawatt-hours this year, after a historic drought dried up critical resources in 2022. High power costs helped lower energy demand by about 8% in the fourth quarter of 2022, compared to the same period a year prior. If the trajectory continues, it could contribute to a substantial decline in fossil fuel use in 2023.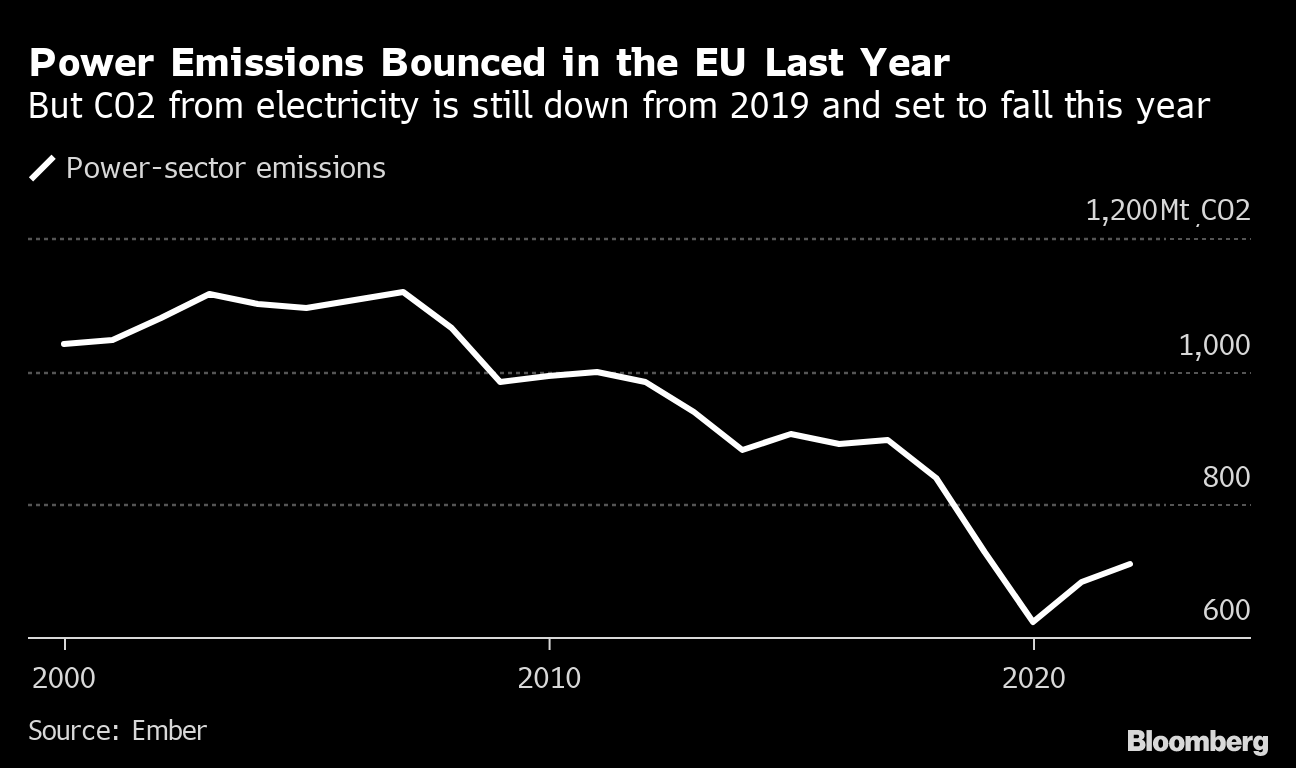 More stories like this are available on bloomberg.com
©2023 Bloomberg L.P.