TotalEnergies joins Masdar and Siemens Energy in hydrogen demonstrator plant
Jan 20, 2022 by Energy Connects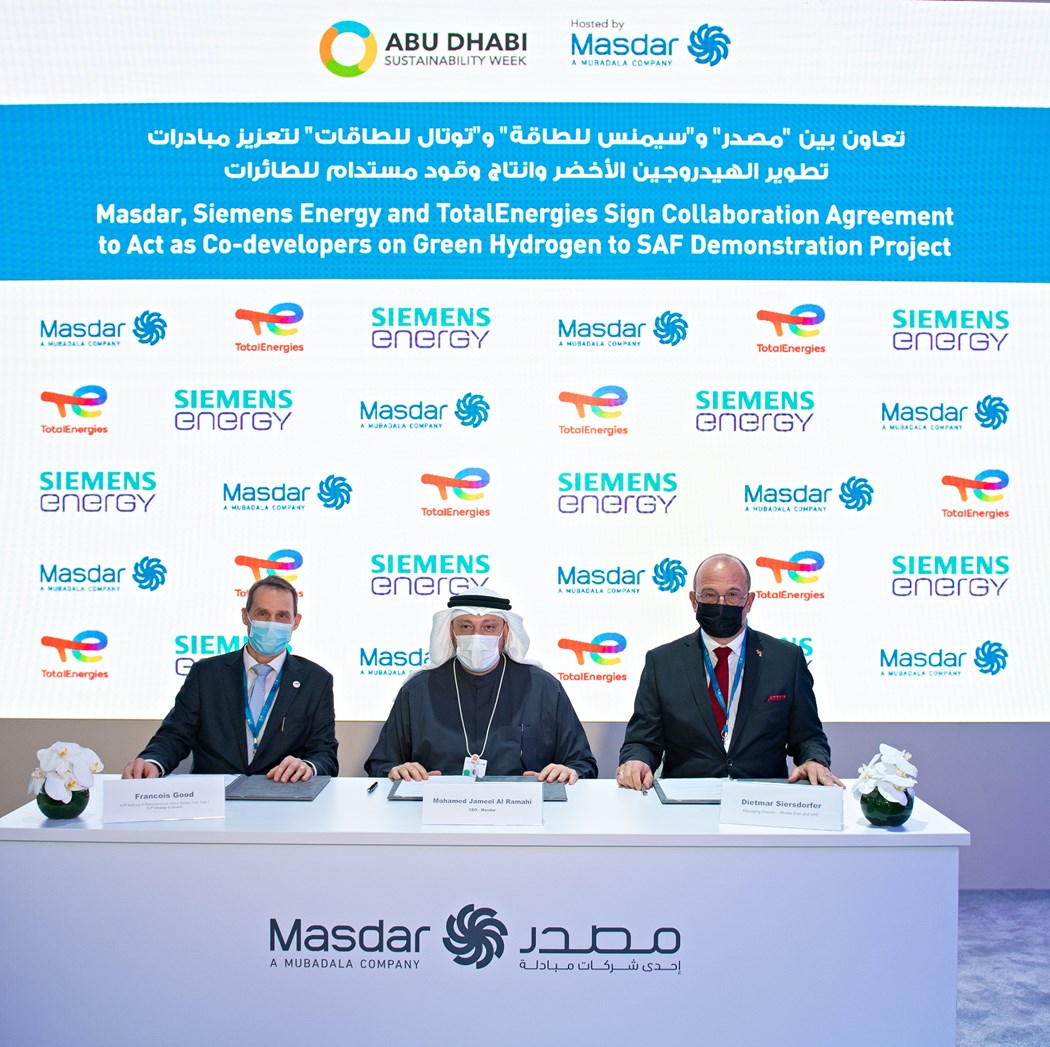 UAE's Masdar said on Wednesday that TotalEnergies and Siemens Energy will co-develop a demonstrator plant project to convert carbon dioxide into sustainable aviation fuel, as Abu Dhabi looks to become a hub for green hydrogen.  
TotalEnergies said it will offer its expertise in SAF production, offtake and supply to the partner airlines.
"TotalEnergies brings its expertise in renewables energy as well as SAF manufacturing and marketing advanced sustainable fuel production with the aim of acting directly on the carbon intensity of the energy products used by our customers," said Francois Good, Senior Vice President, Refining and Petrochemicals Africa Middle East and Asia at TotalEnergies.
Last year, Masdar said it was collaborating with Abu Dhabi Department of Energy, Etihad Airways, Lufthansa Group, Khalifa University of Science and Technology, Siemens Energy, and Marubeni Corporation on the plant.  
The company said it had completed a range of evaluations on technology suppliers, feasibility studies and conceptual designs, adding that it had also worked with regulators on compliance issues.