Oil Declines for Third Day as US Debt Talks Take Center Stage
May 22, 2023 by Bloomberg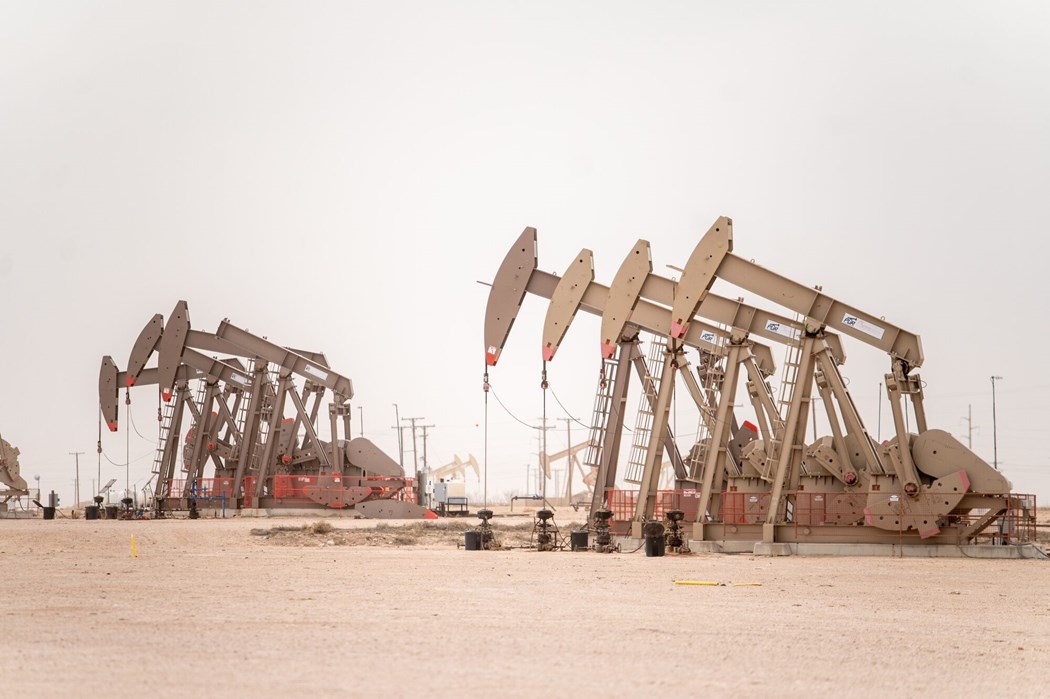 (Bloomberg) -- Oil declined for a third straight session as investors tracked stop-start negotiations in the US to strike a deal on the debt ceiling, with crude forming part of a broad retreat in commodities as the week kicked off.
Brent crude fell below $75 a barrel after losing almost 2% over the prior two sessions. President Joe Biden and House Speaker Kevin McCarthy will meet later Monday after negotiators resumed talks. Treasury Secretary Janet Yellen warned the US may be unable to pay its bills by mid-June.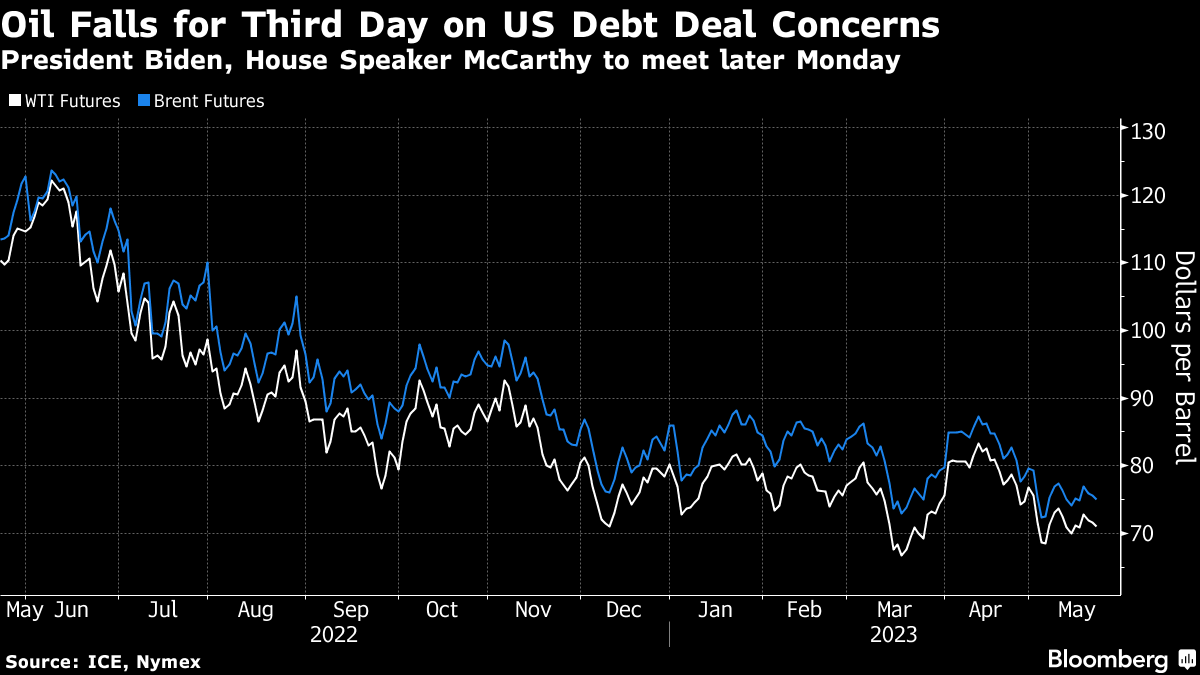 The global crude benchmark is at risk of posting a fifth straight monthly loss in May in what would be the worst run since 2017. In addition to the fallout from the debt-ceiling fight, traders are concerned about the impact on energy demand of China's lackluster economic recovery and the possibility of a recession in the US. In paper markets, money managers that trade derivatives linked to oil and fuel prices are the most bearish they've been in a decade.
"Despite hopes of the talks resuming, there are risks that a deal will be delayed to the last minute," said Charu Chanana, market strategist with Saxo Capital Markets Pte. Even if a deal is struck, it may be followed by liquidity drainage as the Treasury issues bonds and that may hurt risk assets, she said.
Crude declined alongside other raw materials on Monday, with metals including copper and iron ore trading lower. The Bloomberg Commodity Spot Index has lost about 9% this year and posted its lowest close since late 2021 last week.
In Canada, meanwhile, the wildfire situation in the top energy-producing province of Alberta remained volatile over the weekend, with disruption to oil and gas production meaning that buyers face supply cuts. At least two buyers were notified of force majeures and reductions to their receipts of low-sulfur Canadian crude, according to people familiar with the matter.
©2023 Bloomberg L.P.