Oil Holds Surge as Supply Disruption Adds to Market Optimism
Mar 28, 2023 by Bloomberg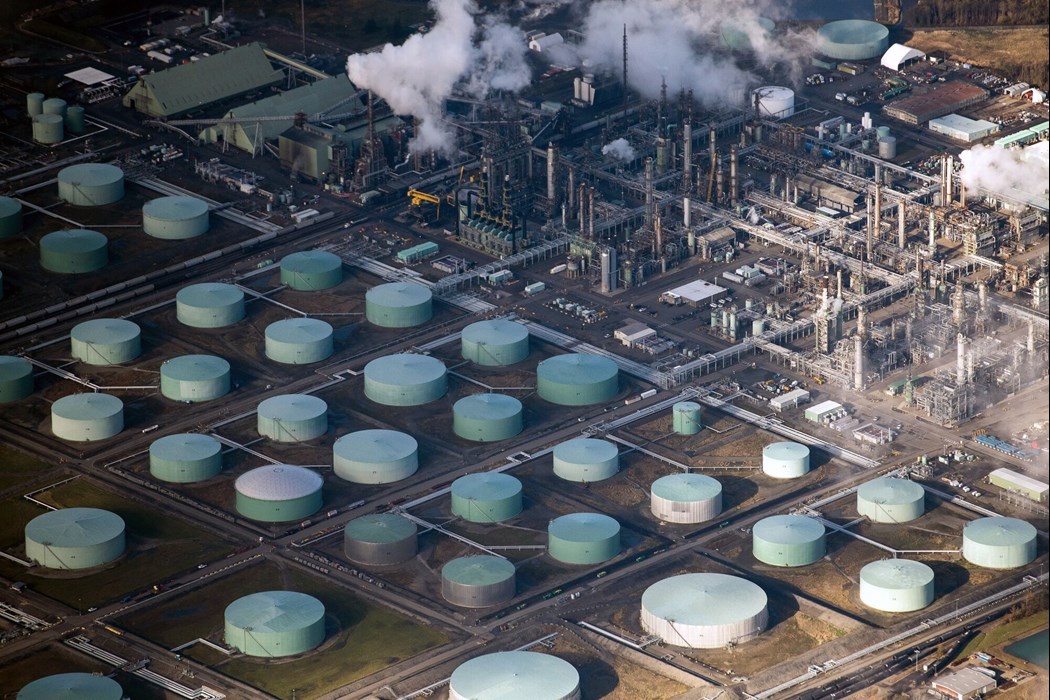 (Bloomberg) -- Oil held the biggest daily rally since October as a disruption to supply from Turkey added to easing concerns over the banking crisis.
West Texas Intermediate futures traded near $73 a barrel after jumping more than 5% on Monday. A legal dispute between Iraq, its semi-autonomous region of Kurdistan and Turkey have halted around 400,000 barrels a day of exports from Ceyhan port, tightening the market. That's coincided with optimism that the worst of the recent banking turmoil may be over.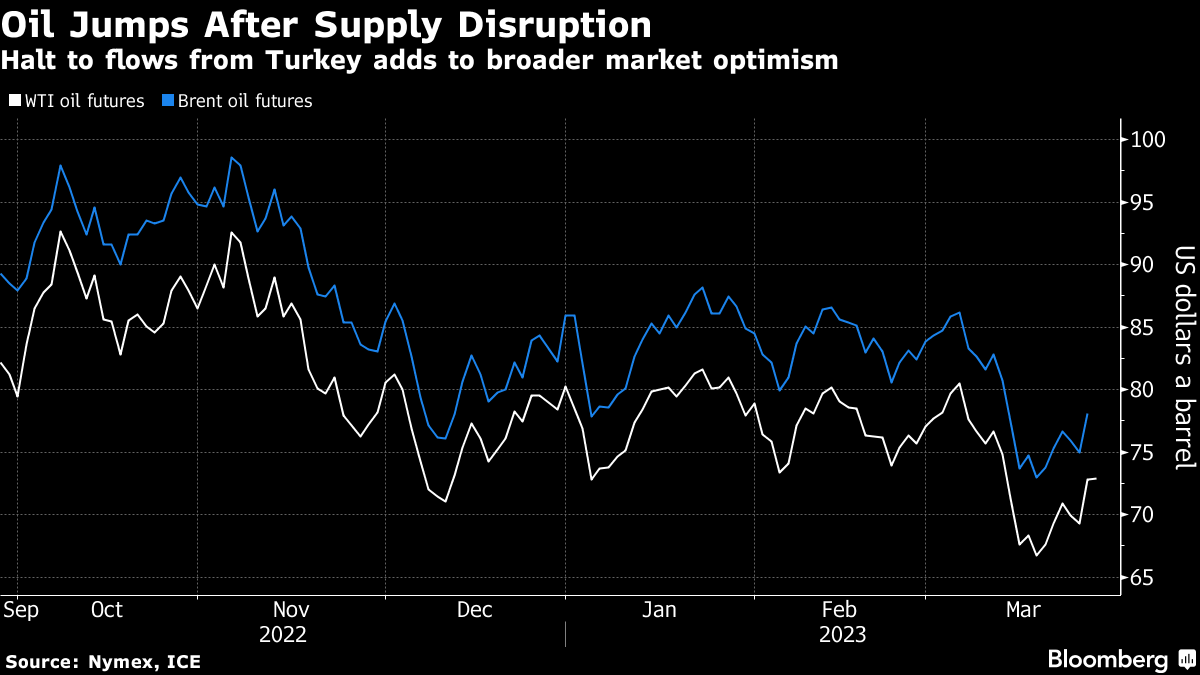 "It does look like the panic of the past fortnight is abating, which should allow crude to float back up," said Vandana Hari, the founder of Vanda Insights in Singapore. "The situation is still fragile, I don't think anyone is 100% sure that the Western banking sector is out of the woods."
Oil remains on track for a fifth monthly decline as concerns over a potential US recession and resilient Russian energy flows weighed on prices. Most market watchers are still betting that China's recovery will accelerate and boost prices later this year, with a top Chinese producer forecasting a surge in demand.
Investors will be watching comments from several Federal Reserve officials and a key measure of US inflation this week for clues on the path forward for monetary policy. Interest-rate hikes have added to bearish sentiment.
©2023 Bloomberg L.P.