Oil Holds Drop After Mixed Stockpile Report Signals Weak Demand
Mar 30, 2023 by Bloomberg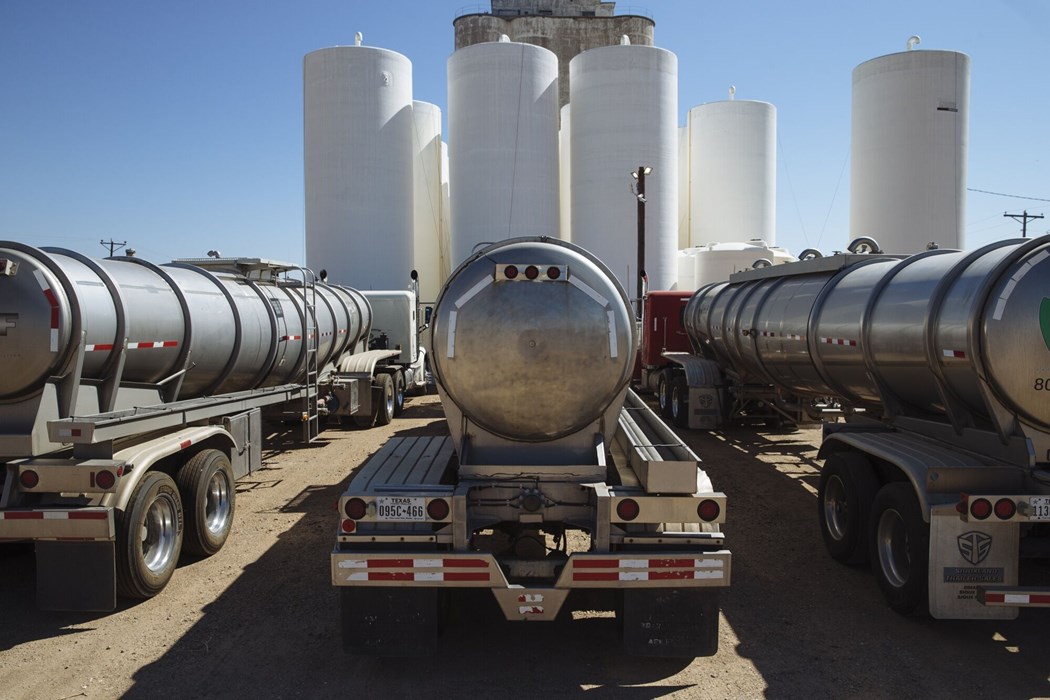 (Bloomberg) -- Oil held its first drop in three sessions as lagging US diesel demand overshadowed a disruption to shipments from Turkey.
West Texas Intermediate futures traded near $73 a barrel after closing 0.3% lower on Wednesday. US government data showed crude inventories shrunk the most this year last week but demand for distillates continued to languish at the lowest seasonal level since 2016, a sign of a lackluster economy.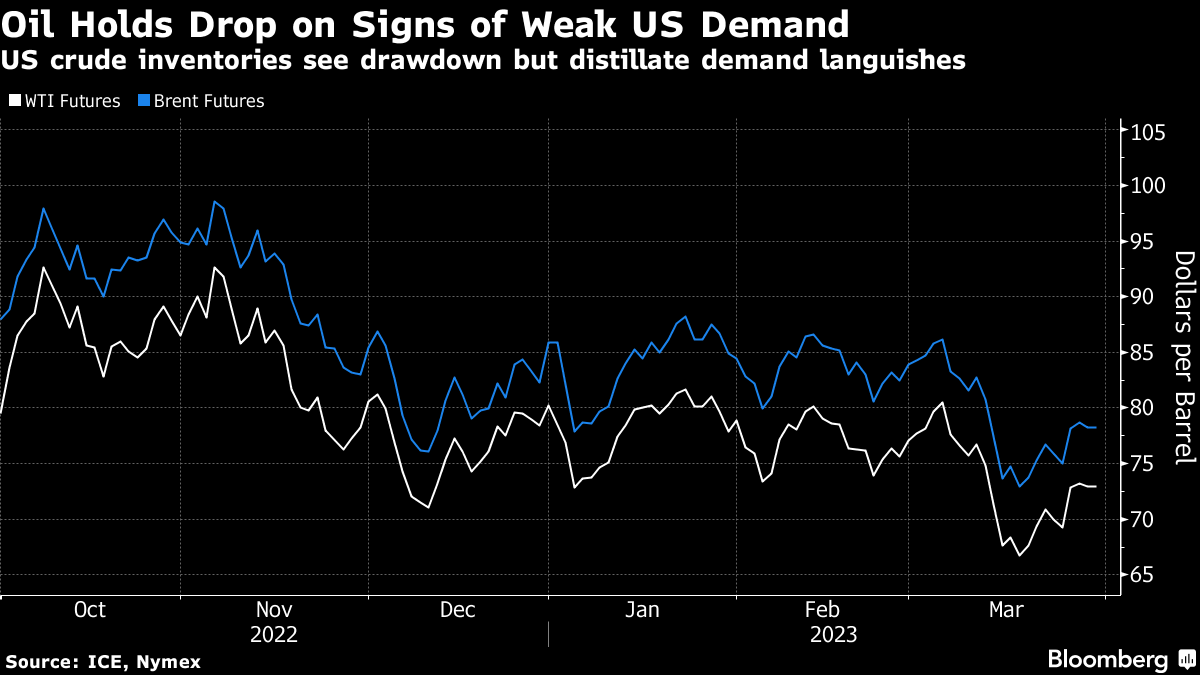 Oil rallied at the start of this week after a dispute between Iraq, Turkey and Kurdish authorities halted around 400,000 barrels a day of exports from the Ceyhan port. However, WTI is on track for its fifth monthly decline due to the banking crisis, recessionary concerns and resilient Russian output.
"The banking crisis selloff in oil could be behind us," said Jessica Amir, a market strategist for Saxo Capital Markets Ltd. in Sydney. "The market is also concerned about supplies from the Middle East."
Most market watchers are still betting on China's recovery underpinning a price rally later this year, and comments from two of the nation's oil majors painted an optimistic outlook. PetroChina and Cnooc Ltd. said a rebounding domestic economy can help cushion the impact of slower global growth.
©2023 Bloomberg L.P.