Oil Heads for Weekly Surge as Iraqi Supply Disruption Continues
Mar 31, 2023 by Bloomberg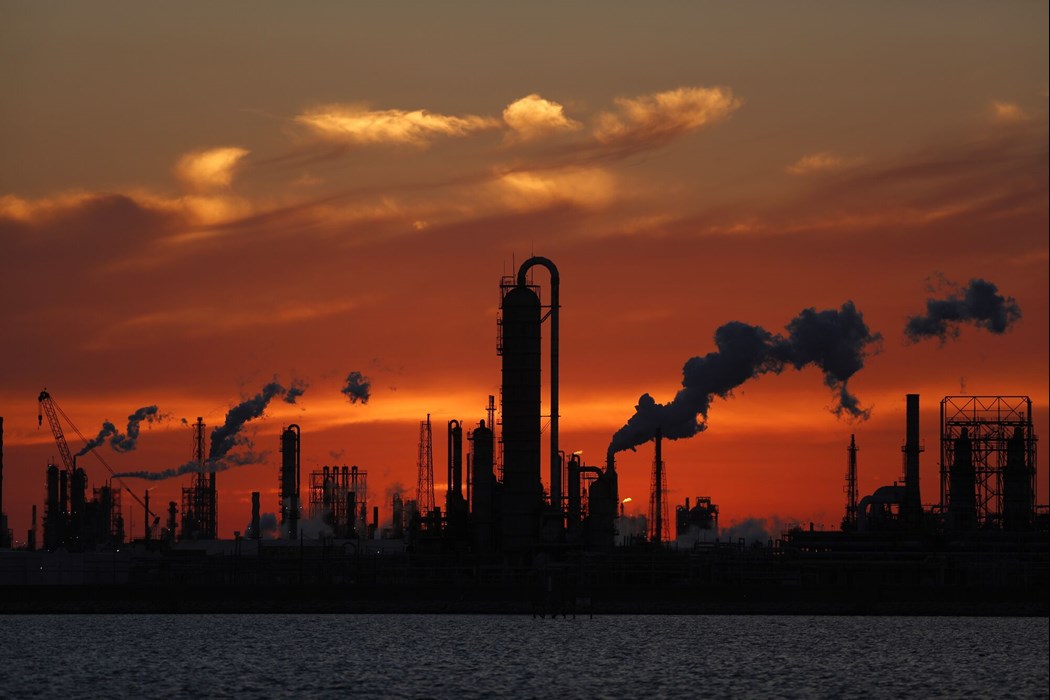 (Bloomberg) -- Oil headed for a weekly surge of more than 7% as an ongoing disruption to Iraqi exports tightened the market ahead of US inflation data.
West Texas Intermediate futures were steady above $74 a barrel on Friday after closing almost 2% higher in the previous session. Iraq's oil exports from Turkey are unlikely to resume this week, as a dispute between Baghdad and Kurdistan that's halted around 400,000 barrels a day continues.
China's recovery showed more signs of strength in March, with manufacturing continuing to expand and construction picking up. Most market watchers are betting the nation's rebound will help to underpin higher prices this year.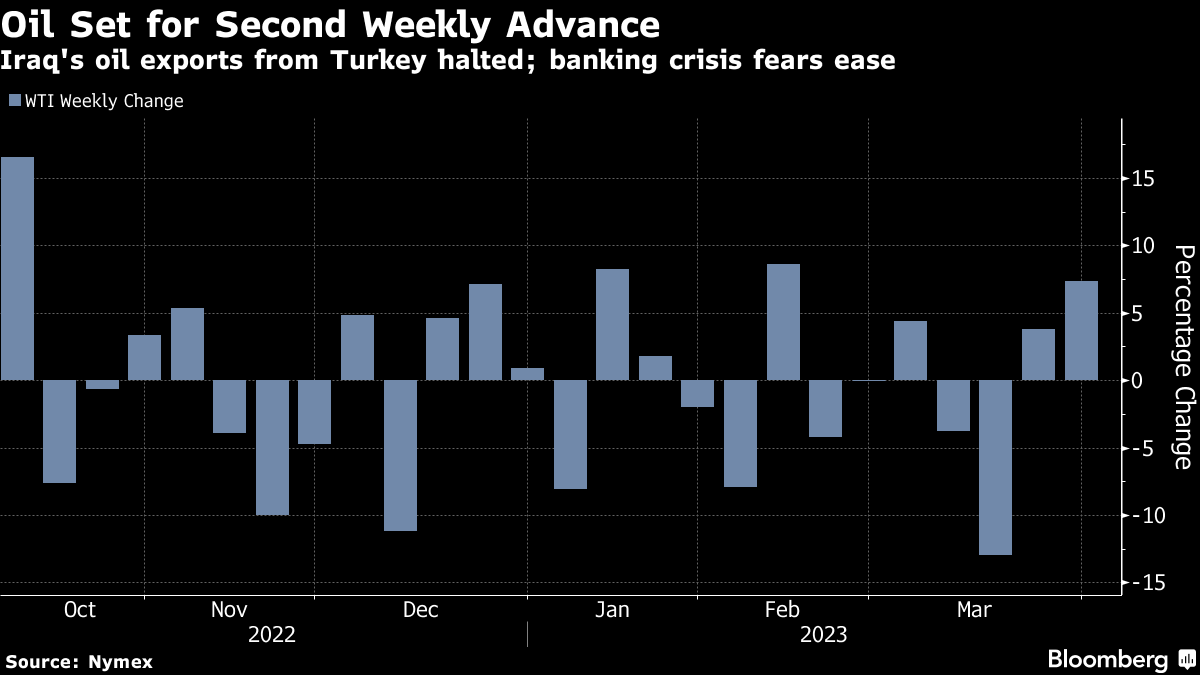 Oil still remains on track for a fifth monthly loss, primarily due to a banking crisis that rippled through markets earlier in the month, though the worst of the turmoil now appears over. Resilient Russian supply and strikes in France that have curbed crude demand also added to the bearishness.
Investors will be watching a read on US inflation later Friday for clues on the path forward for monetary tightening, as Federal Reserve officials continued to stress the need to lower prices. OPEC+ also meets next week, though changes to production quotas aren't expected.
"Receding banking risks certainly provide buoyancy, as could the narrative of cooling inflation," said Vishnu Varathan, the Asia head of economics and strategy at Mizuho Bank Ltd. "Add to that supply disruption risks, and we have oil that is less nervy and more likely to challenge barriers to ascend."
©2023 Bloomberg L.P.