Oil Set for First Weekly Loss Since Banking Turmoil Last Month
Apr 21, 2023 by Bloomberg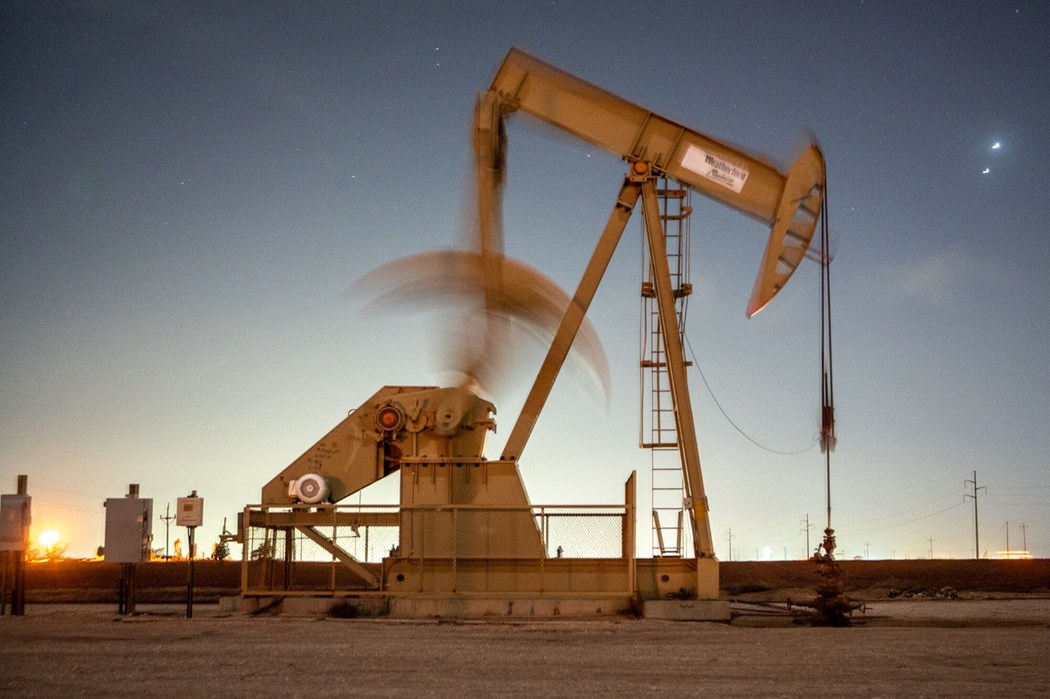 (Bloomberg) -- Oil headed for the first weekly loss since last month's banking crisis, weighed down by concerns over demand and the US economy.
West Texas Intermediate was steady near $77 a barrel and more than 6% lower this week. Fuel markets from gasoline to diesel are flashing signs of weakness, while the Federal Reserve said the US economy had stalled in recent weeks. The prospect of further monetary tightening has added to headwinds.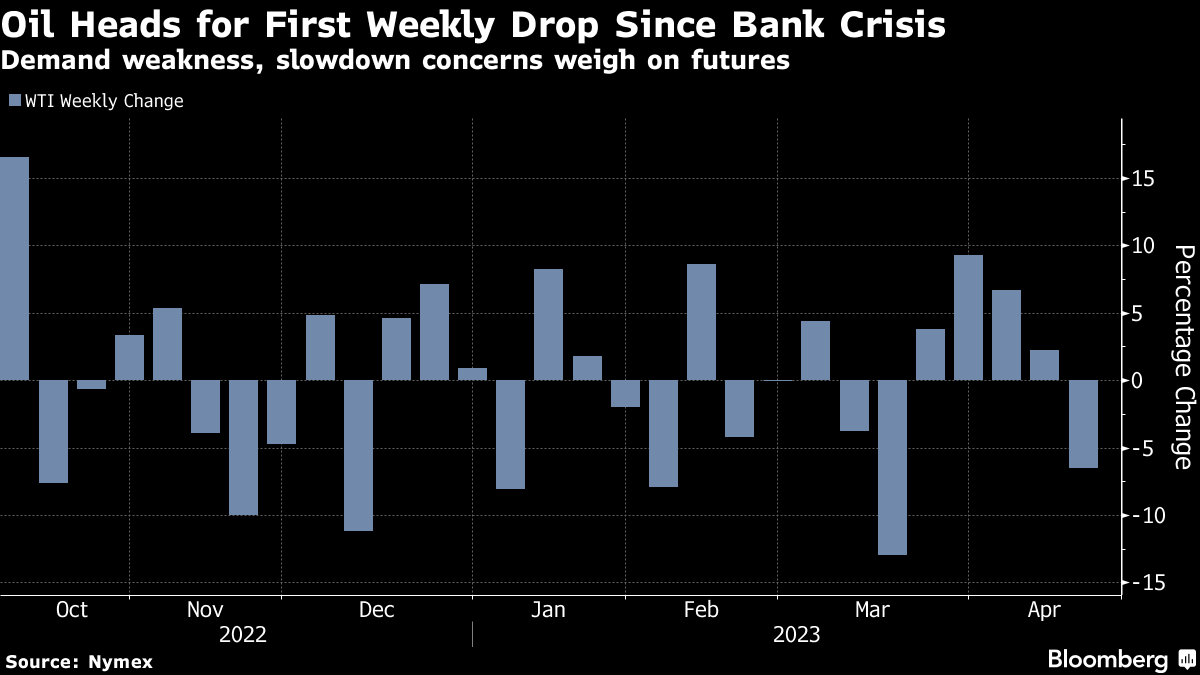 "The acute fall in refining margins in Asia raises some valid concerns about how Asian oil demand will fare," said Vivek Dhar, director of mining and energy commodities research at Commonwealth Bank of Australia. There's "credible concerns that demand for petrol and diesel may already be eroding."
Oil has given up most of the gains put on after OPEC+ blindsided markets with a surprise pledge to cut production, as persistent concerns over the near term outlook continues to pressure prices. Still, many are betting that China's rebound from Covid curbs will underpin a crude rally later this year.
The US could begin to refill its Strategic Petroleum Reserve as soon at the third quarter of 2023 if prices are favorable, a US official said. The timing will depend on infrastructure maintenance and how well the administration can manage a congressionally mandated sale of 26 million barrels by June 30.
©2023 Bloomberg L.P.