Uniper Secures LNG Until Late 2030s to Feed European Demand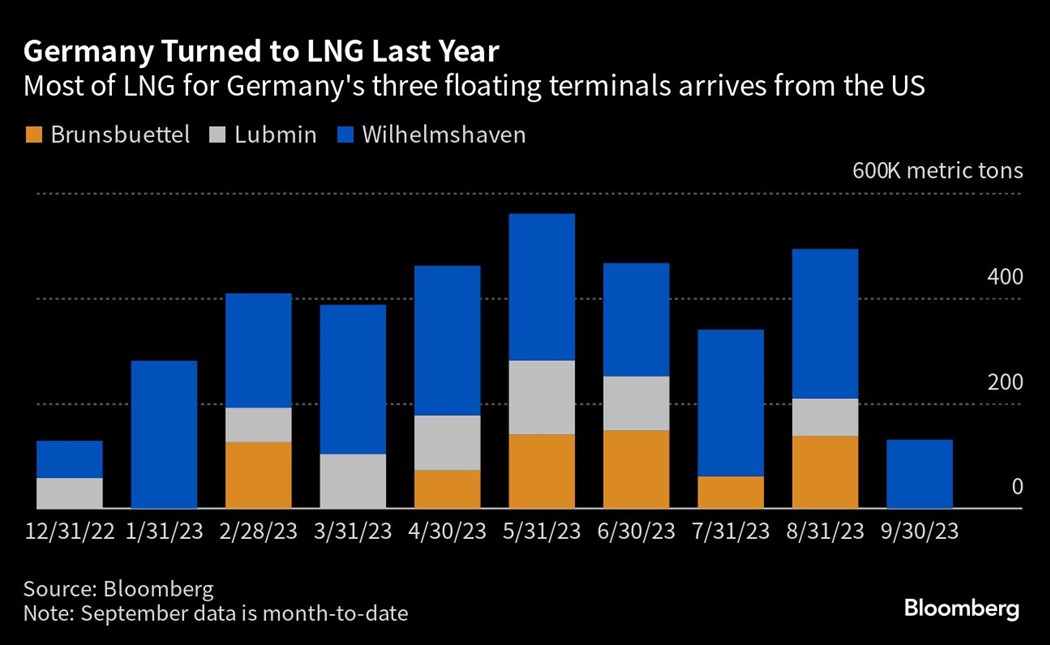 (Bloomberg) -- Natural gas demand in Europe won't tail off until at least the end of the next decade, according to Uniper SE.
The German utility recently negotiated a deal for US liquefied natural gas supply to the continent that "goes out to the very late 2030s," Peter Abdo, its chief commercial officer for LNG and global origination, said during an interview in London. 
Beyond that timeframe, the signals are unclear. "We just haven't seen anything come into the market that really suits us into the 2040s that gives us the flexibility that we need," he added. 
Companies are trying to figure out how big a role gas will play in the shift to a greener economy, with signs this month that national governments — notably the UK — are decelerating their efforts in response to rising costs. 
Projections for natural gas usage in the coming decades vary wildly, depending on how quickly the energy transition occurs. The International Energy Agency expects LNG demand to rise until the middle of the 2020s, though after that point, its forecasts diverge, according to last year's outlook. Shell Plc sees European gas demand increasingly exceeding supply through the current decade.
With Fossil Fuels, 'Peak Demand' Is Disputable: Javier Blas
Germany, a pioneer in the energy transition, is making space for the role of gas following the energy crisis in 2022. It already has three LNG import terminals and is planning more.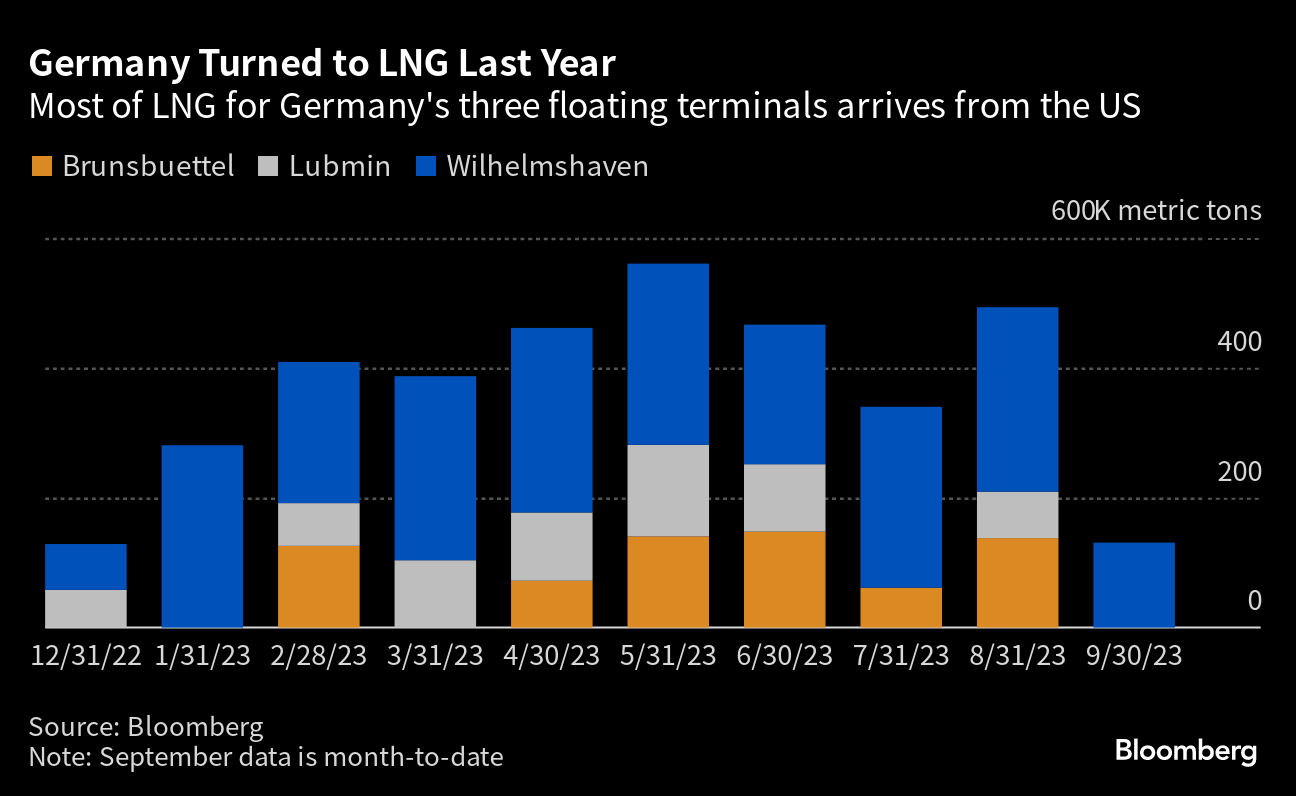 Uniper's recent deal for LNG supply is linked to European benchmark prices. Abdo declined to provide further details on the deal.
Destination Flexibility
The government in Berlin bailed out Uniper after Russia curbed pipeline gas supplies — previously the backbone of the company's business — in the fallout of the Kremlin's war in Ukraine. When European gas prices surged to records, traders including Uniper doubled down on their efforts to procure LNG, pivoting tankers to the region. 
The ability to obtain LNG without restrictions on destination is therefore crucial, according to Abdo. Uniper is looking at more global supply coming online from 2026 onwards, as it lines up short-term, medium-term and long-term deals. 
"That has really been very important for Uniper and really Europe since the war," he said. "If we didn't have that flexibility in the portfolio then Europe would have not been able to meet its storage aims. The ability for us to shift a number of our cargoes from Asia to Europe was a real advantage for us, that is why flexibility is so important for us going forward."
Likewise, should LNG demand in Asia rebound — and there are signs of it picking up — Uniper will be able to use its flexible portfolio to ship supply back there, he said. 
Europe would compete with Asia if supply disruptions tighten the market. Its gas market has been volatile in recent months, due to factors including outages in the US and Norway, along with strikes at some facilities in Australia, which have now ended.
European 'Sink'
Even if mild weather dampens demand in the coming months, Europe will still be a "good sink" for LNG, given its proximity to the US — a key supplier — and its growing ability to absorb volumes. 
By 2030, Uniper will complement LNG operations with hydrogen as its Wilhelmshaven import terminal expands efforts to handle low-carbon fuels. "Significant" capital expenditure will be required to modify the infrastructure, but the logistical chain will remain the same, according to Abdo. 
Uniper is investing €8 billion in green gases, hydrogen and renewables through 2030.
"I will adapt our LNG business over time," Abdo said. "To use that same expertise, operation and scheduling, risk management into the ammonia and hydrogen business."
©2023 Bloomberg L.P.
KEEPING THE ENERGY INDUSTRY CONNECTED
Subscribe to our newsletter and get the best of Energy Connects directly to your inbox each week.
By subscribing, you agree to the processing of your personal data by dmg events as described in the Privacy Policy.