European Gas Tumbles Below €30 for First Time Since June 2021
May 18, 2023 by Bloomberg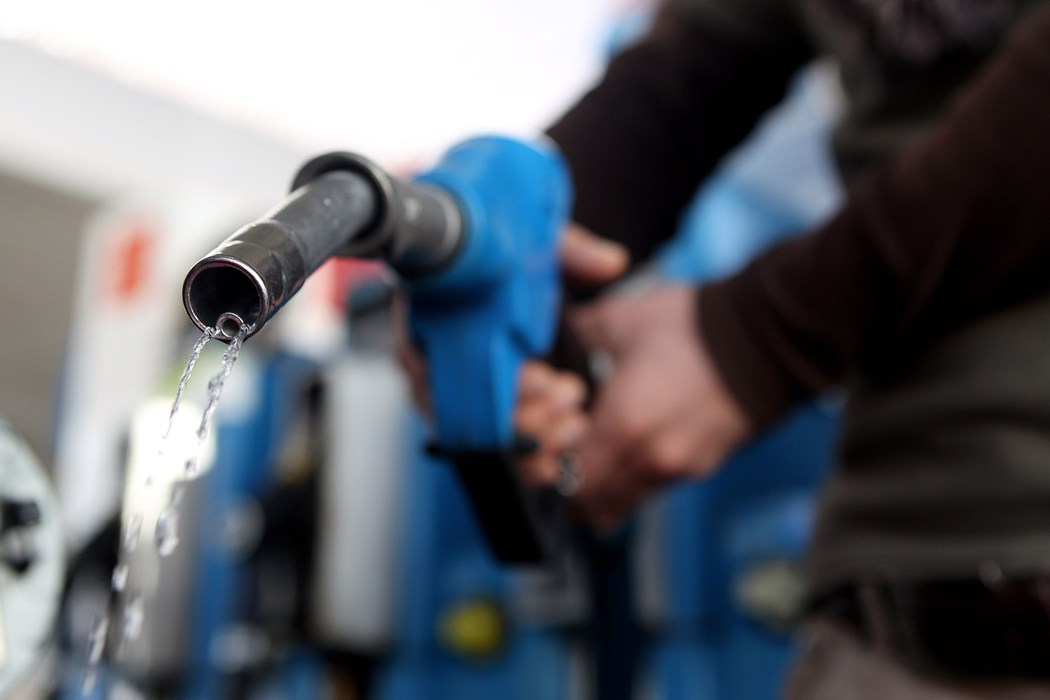 (Bloomberg) -- European natural gas futures slumped below €30 for the first time since June 2021 in a stark reversal of last year's market chaos and a sign of tepid demand as Europe recovers from its energy crisis.
The region has amassed high stockpiles after a mild winter as it rushed to import liquefied natural gas and curbed consumption. But demand remains weak amid an uncertain economic outlook and a seasonal lull.
Prices are now less than 10% of their peak levels after Russia curtailed supplies to the region in the fallout of its invasion of Ukraine. They're near the five-year average, though many consumers are still reeling from the market shocks of the past year.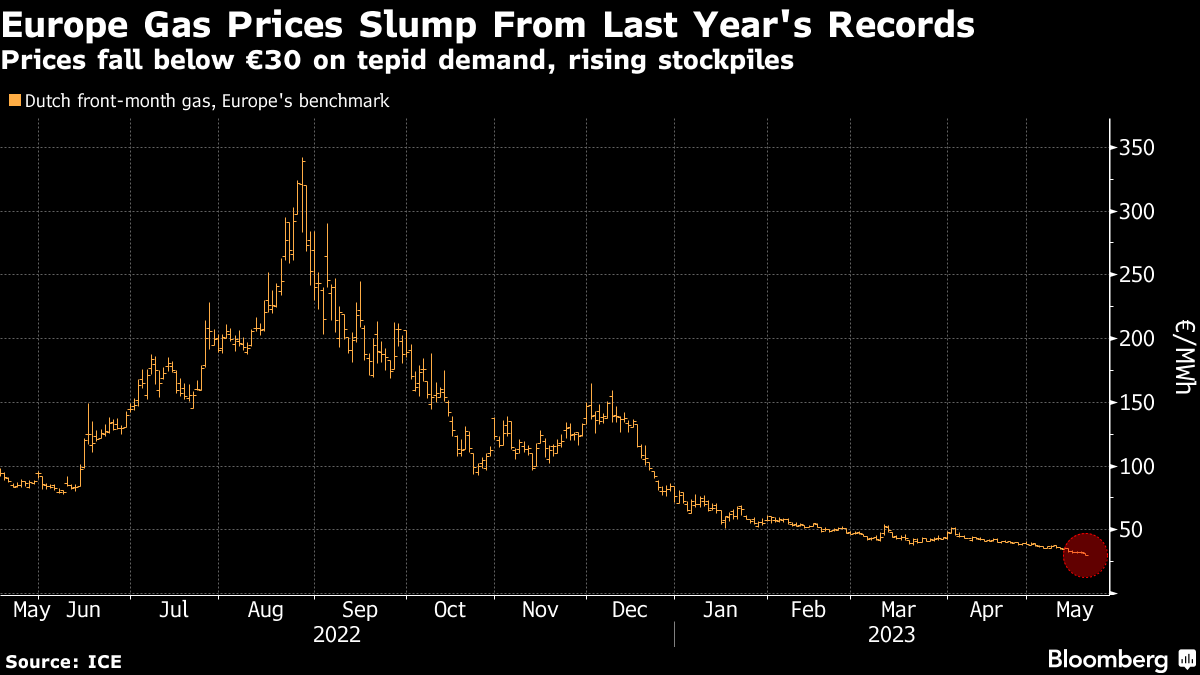 Still, the global market remains tight. There's a risk of "quite an overreaction" in prices if there are sudden changes in supply or currently "depressed" demand, Chris O'Shea, chief executive officer of Centrica Plc — the UK's biggest energy supplier — said during a call with analysts Thursday.
The recovery has been uneven across the region, and some gas users are still subject to energy contracts set when prices were higher — meaning there could be a lag in relief in energy bills. Traders also are eyeing the prospect of higher demand for electric generation in the summer months.
Market Outlook
Central and northern Europe are set to see warmer weather next week, with Berlin and Helsinki among the cities seeing unusually high temperatures, forecaster Maxar Technologies Inc. said in a report. A sharp rise in the mercury could lead to higher gas demand to power air conditioning. Over the next few days, much of the continent will remain cooler than normal, however, according to Maxar. 
A drop in Europe's gas demand last year was steeper "than we saw in the pandemic and so far 2023 consumption remains below the norm on subdued industrial output, mild weather and a recovery in renewables," Bloomberg Intelligence analyst Patricio Alvarez said on Twitter.
Europe's inventory levels are already above 64%, and the rate may near 90% around August — much earlier than normal, said Jonathan Stern, distinguished research fellow at the Oxford Institute for Energy Studies.
"I would expect prices to keep falling, particularly as storage fills up," as long as nothing unusual happens with the weather, supply or Asia demand, he said by email.
Dutch front-month gas, Europe's benchmark, settled 6.8% lower at €29.79 per megawatt-hour. The UK equivalent fell 7.1%. German front month power declined 2.3% to €87.56 per megawatt-hour.
©2023 Bloomberg L.P.
By Eamon Akil Farhat , Elena Mazneva