EDF Power Traders Lost 'Shocking' €480 Million as Energy Prices Surged
May 18, 2023 by Bloomberg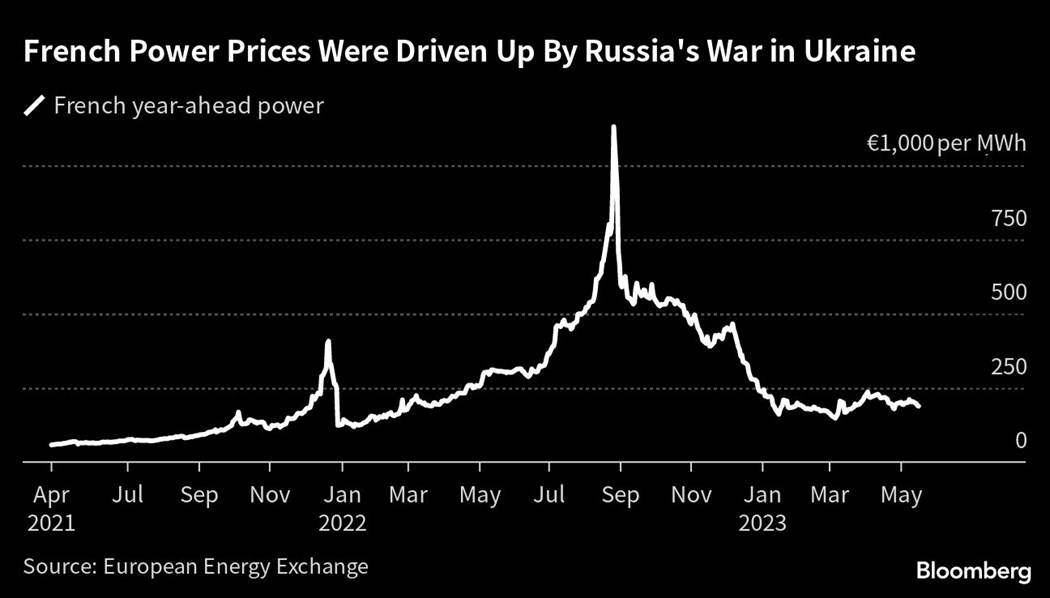 (Bloomberg) -- Electricite de France SA's power trading business lost as much as €480 million ($519 million) during an unexpected surge in European energy prices in the fall of 2021, according to an ex-trader suing the utility.
Rupert Parry alleges in his London whistle blowing suit that he repeatedly raised concerns about deliberate mismarking of prices on the French long-term power desk in the run-up to the huge trading loss only to be fired for "rocking the boat." EDF Trading says he was dismissed for leaking information about the losses.
The traders on the desk were "heavy and consistent sellers of French electricity contracts in winter 2021," Parry said in a witness statement prepared for the employment tribunal hearing this week. They took "reckless and unreasonably risky" positions and couldn't cover them.
By the end of Oct. 7, 2021 the losses had run up to €480 million, EDF's lawyers said. 
Marcello Romano, the high profile chief trading officer for Europe who himself left the company in July, said Wednesday at the tribunal that the losses were "shocking."
French taxpayer-owned EDF is one of the biggest power traders in Europe but has never disclosed the size of the loss before. Energy prices were rising on reduced supplies from Russia ahead of the full scale invasion of Ukraine that sent markets to record levels. For many trading houses it was the start of a bumper year but for some the price swings brought huge losses.
"EDF Trading conducted thorough investigations into the losses suffered by these books," a spokesperson said. "The investigations did not conclude that any individual had fallen below the regulatory standards of fitness and propriety."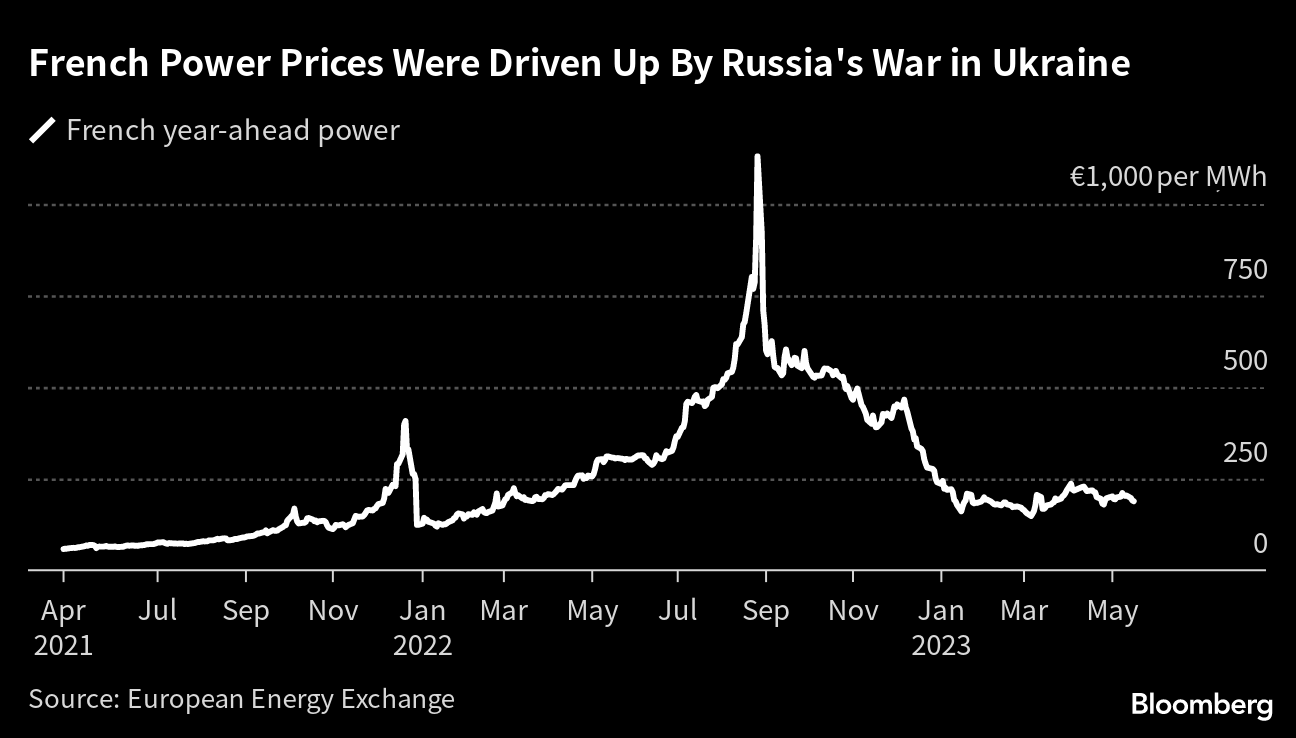 "To lose such vast sums of money is bad enough, but to lose such sums in circumstances of deliberate mismarking is not only in breach of the rules but clearly dishonest and was a matter I genuinely believed had to be raised and addressed," Parry said in the court filing.
Parry was trading a similar book with Romano and said he recorded profits of around €35 million in the last year he was employed at EDF.
EDF's lawyers said Parry's allegation that he was ousted for raising concerns about marking and trading activity on the French desk "is spurious and ought never to have been made."
The senior trader on the long-term French power desk, Christophe Balleux, was suspended in October 2021 and left the firm "by mutual agreement" last summer. His manager was also suspended. Balleux declined to comment when contacted Bloomberg.
Parry was dismissed in January 2022 after EDF concluded that he leaked confidential information on the trading losses, something he denies. The company's lawyers said in a filing that London brokers learned of the size of the loss from Parry, citing a series of Whatsapp messages, and indicated that the trader only brought whistle blowing claims to seek a higher payout. 
Romano said that he had concerns about the French long-term power desk's price marking over the summer of 2021 and that Balleux ignored instructions to limit or reduce his positions.
In his 30-year trading history, the loss was highly unusual, Romano said.
"That was extreme. When we were talking about these positions for months, and we thought in an extreme case we could lose 50 million, 400 million was shocking," he said.
Balleux said he disagreed with the decision to suspend him as he thought his experience of the markets could have been used to help recover the position. He said in a filing that no disciplinary action was ever taken against him.
(Updates with details of Parry's profits in the ninth paragraph.)
©2023 Bloomberg L.P.