Europe Gas Prices Rise as Market Weighs Supply Risk and Weather
Jan 18, 2023 by Bloomberg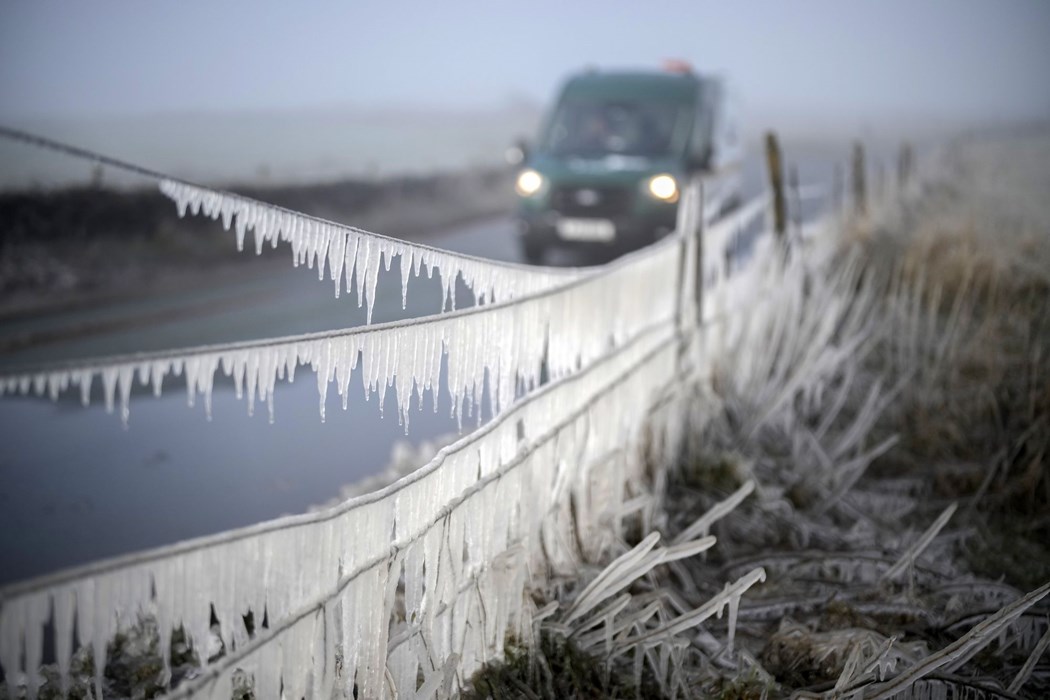 (Bloomberg) -- European natural gas prices rose amid lower flows from Norway and the potential for further supply risks, even as forecasts showed the return of milder weather in parts of the region.
Benchmark futures advanced as much as 3.7% following an earlier drop. Even though prices are historically high for the time of year, they are trading near a 16-month low. 
Europe has managed to make it through winter so far without severe energy shortages, thanks to above-normal temperatures, ample supplies and reduced consumption. Still, the maintenance-related drop from Norway — the region's top supplier — and outages at liquefied natural gas terminals elsewhere highlight the market's tightness.  
Facilities in Australia and Nigeria have curbed shipments recently, and the Freeport LNG export terminal in Texas remains shut following an explosion in June. While LNG demand in China remains muted for now, there are signs that it's picking up elsewhere in Asia.
There are also bearish factors on the horizon, however. Milder weather is forecast to return to northern Europe next week. And wind generation is set to increase from Germany to the UK, curbing the need to burn gas for electricity.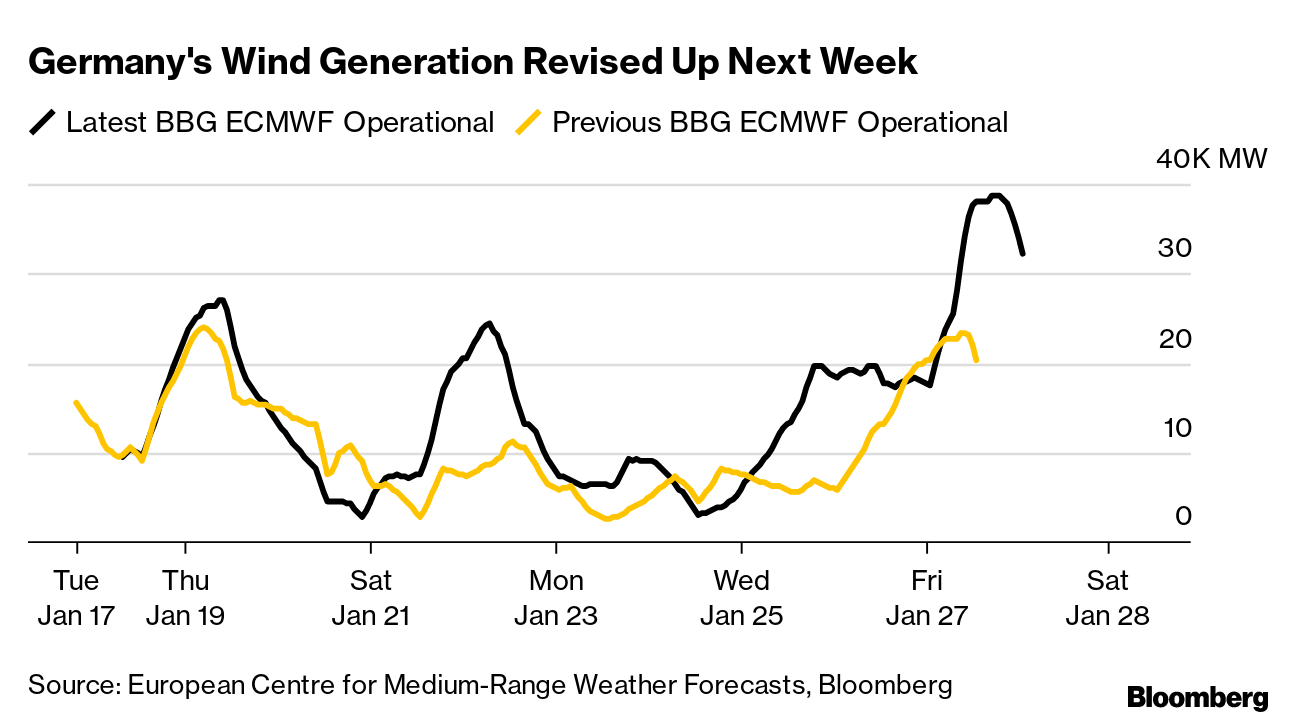 Europe's gas-storage sites are around 81% full, some 20 percentage points above the five-year average. The region is on track to end the season with inventories over 50% and "more than enough gas to completely replenish its storage by the start of next winter," Arun Toora and Stefan Ulrich, analysts at BloombergNEF said in a report. 
The "recent crash in prices is not expected to be enough to rekindle demand for liquefied natural gas in Asia, and demand destruction in Europe, particularly in the power sector, continues," they added. 
Europe Is Winning the Winter War By Sheer Luck: Javier Blas
Dutch front-month futures, Europe's gas benchmark, rose 1.9% to €61.20 a megawatt-hour by 12:10 p.m. in Amsterdam. Front-month UK gas futures advanced 2.2%. 
Next-month power prices in Germany were down 1.7%, paring an earlier loss. The nation's power consumption in the final quarter of 2022 was 8.6% lower than in the same period the prior year, according to a report by Germany's Federal Network Agency. 
--With assistance from and .
More stories like this are available on bloomberg.com
©2023 Bloomberg L.P.