Decoding the trends shaping the future of energy
In this new episode of the Energy Connects podcast, Chiranjib Sengupta hosts Norbert Rücker, Head of Economics and Next Generation Research at Bank Julius Baer, to discuss the profound changes in global energy markets brought about by the energy transition.

They discuss the structural transformation taking place across the energy value chain as the pursuit of a lower carbon future gathers momentum in the industry, focusing on electric mobility and clean energy.

Norbert outlines why Europe fared much better than feared during the energy crisis last year and how markets showed resilience in absorbing intense supply shocks. He also talks about how niche areas such as hydrogen are showing signs of growing into full-fledged commercial markets, driven by rapid progress in technologies, and what the future of the industry will look like.
Meet our expert guest speaker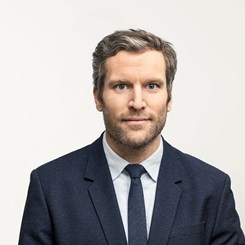 Norbert Rücker
Head Next Generation Research
Julius Baer