Accelerating LNG production in Asia Pacific to fuel a brighter future for all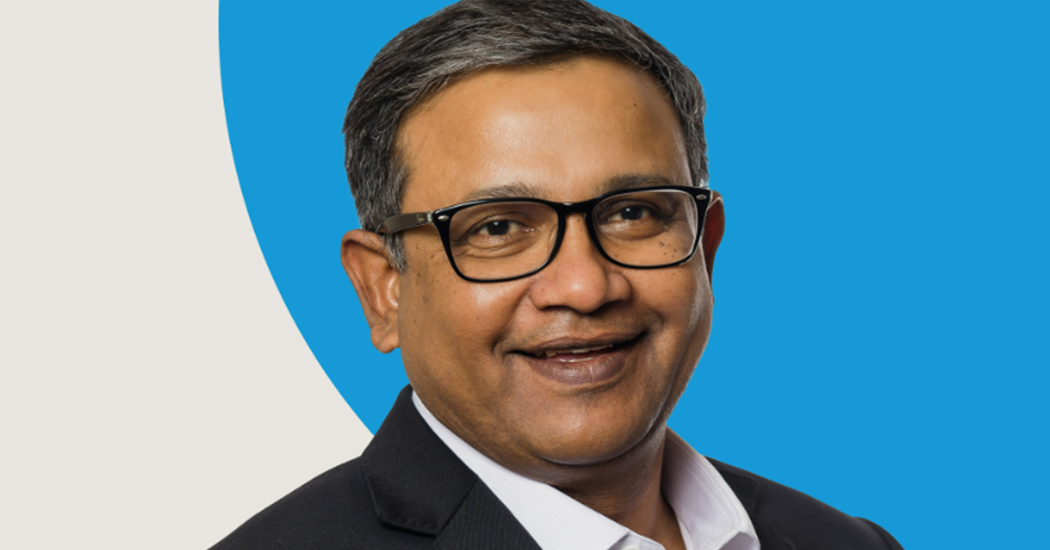 In the Asia Pacific's journey towards a more sustainable future, LNG emerges as a key component, offering a bridge to stability, adaptability, and decarbonisation. Narsingh Chaudhary, President, Asia Pacific and India, Black & Veatch, explains the background and the potential benefits. As global economies shift from carbon-intensive practices to cleaner energy alternatives, the need to strike a balance between immediate energy demands and long-term environmental imperatives becomes increasingly urgent.

The ongoing energy crisis amplifies the vulnerabilities of regions heavily reliant on fossil fuels. Southeast Asia is one of these regions.

The International Energy Agency's recommendation to accelerate renewable power generation resonates with the region as it strives to balance energy security, reliability and emissions reduction goals.

Yet, this transition is complex. Accommodating more variable renewable energy into Asia Pacific's power grids requires seamless integration of generation, transmission, and distribution technologies. The right mix of technology will help the region boost its energy security and realise ambitious decarbonisation targets.

As the world grapples with the unpredictable impacts of climate change, ensuring a sustainable and dependable energy supply is a priority. LNG's rising demand, particularly for large-scale gas-fired power generation across maritime nations, shows its potential as a reliable energy source.

LNG effectively bridges the transition gap between retiring coal-fired assets, the rapid penetration of renewables, and the emergence of innovative clean energy solutions.

Meeting escalating demand for LNG requires that production is scaled, market entry expedited, and competitive pricing maintained.

It will also require innovative strategies in technology and execution. Floating LNG (FLNG) and modularisation are examples of innovation driving the industry forward.

By unlocking stranded gas in locations unsuitable for traditional large-scale facilities and swiftly monetising offshore reserves, FLNG technologies offer efficiency, speed, and environmental benefits. FLNG technologies also offer the ability to develop nearshore facilities to export pipeline gas.

Leveraging modular design and construction in shipyards mitigates risks, enhances construction quality, and paves the way for compact designs with smaller environmental footprints.

Black & Veatch is or has been involved in five of the 10 FLNG projects in operation or under construction globally. This includes the first MOSS vessel conversion to an FLNG facility, the Golar Hilli Episeyo FLNG vessel, which was completed in Singapore.

Supported by Black & Veatch's PRICO technology, a proven liquefaction technology, FLNG facilities diversify LNG applications for peak shaving, medium and heavy-duty vehicle fuelling, baseload energy, and offshore applications.

PRICO's simplified operation and flexible configuration make it scalable for use in small, mid- and large-scale facilities and enable innovative project solutions for onshore, offshore, and nearshore LNG facilities.

For economies in the Asia Pacific that do not own gas production assets, relying on imported LNG is an option. This pathway requires the building of import terminals and related infrastructure. Black & Veatch offers solutions and engineering services to design land-based, offshore and hybrid receiving terminals.
Adapting LNG for a decarbonised world

While LNG is viewed by many as a bridging fuel for Asia Pacific's energy transition, it also has flexibility to integrate more renewables by modifying and adapting LNG infrastructure for the emerging role hydrogen and ammonia can play in the global energy industry.

Known for its role in fertiliser production, ammonia is gaining attention as a stable energy carrier for hydrogen whose volumetric energy density makes storage and transport technically and economically challenging.

Ammonia is more energy-dense than liquid hydrogen and is easily liquified for storage and shipment in the same fashion as LNG.

In addition, planning for and complementing LNG infrastructure with CCUS capabilities, as well as powering upstream processes with renewable energy, is another way gas developers can reduce overall carbon emissions from supplying natural gas.

LNG facilities designed with Asia Pacific's energy transition in mind have the potential for additional revenue streams by using the latest technology and creating additional energy commodities such as biogas, hydrogen, and ammonia.
Moving forward

Black & Veatch is optimistic that LNG will move the Asia Pacific towards a low-carbon future at a faster pace by stabilising grids and enhancing resilience.

The most capital-efficient projects on the market include floating solutions maximising mid-scale train capacity enabled by PRICO, while minimising onsite work with modular execution and integrated hull storage.

Additionally, nearshore FLNG removes many of the infrastructure, labour, and environmental barriers of developing onshore facilities which offers significant cost and schedule advantages over the traditional execution approach.

LNG: Fuelling the future

Black & Veatch has published an eBook, LNG: Fueling the Future, to examine the role LNG will play in the future of the global energy landscape. It details how the industry must scale beyond current production capacity to balance increasing levels of renewable energy alongside near- and long-term consideration of alternative clean energy solutions.
KEEPING THE ENERGY INDUSTRY CONNECTED
Subscribe to our newsletter and get the best of Energy Connects directly to your inbox each week.
By subscribing, you agree to the processing of your personal data by dmg events as described in the Privacy Policy.