Thriving through the energy trilemma for a net zero future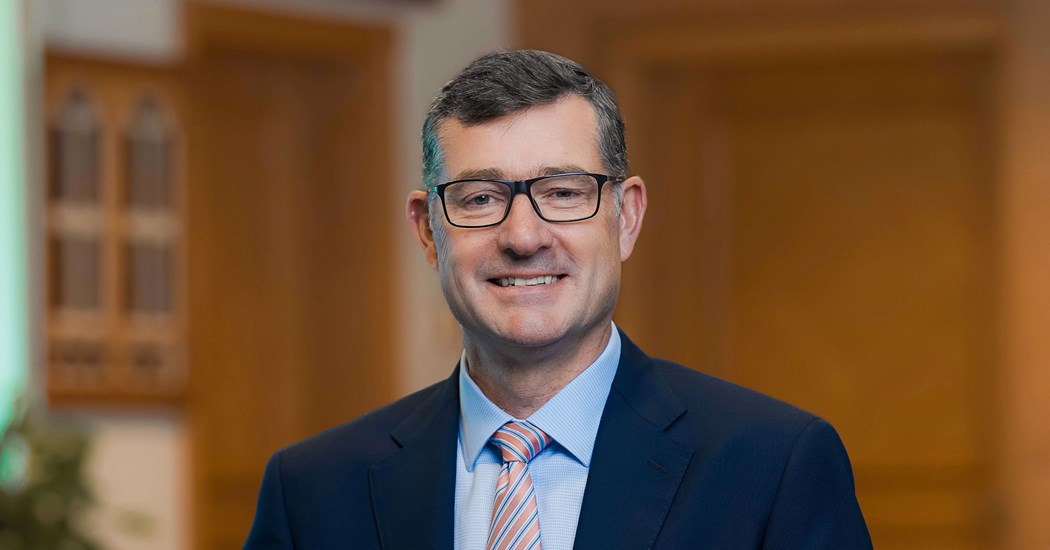 Addressing the trilemma of energy security, affordability and sustainability in a rapidly changing and volatile landscape is a familiar challenge for energy producers across the world. The hydrocarbon industry accounted for more than 80% of Oman's revenue base in 2022. This is a significant contribution that the sector must sustain to support the nation's ongoing economic diversification while playing its part in combatting mounting climate change realities.
That's why earlier this year, PDO publicly unveiled its new corporate purpose and strategy, outlining how we will sustain our contribution to energy security in Oman. PDO is "Building a sustainable and low-carbon future to maximise value for Oman" which guides us to fulfil our critical role as the country's main economic engine in support of Oman's Vision 2040 and meeting the country's 2050 net-zero emissions target.
Central to our ambitious goal is the understanding that oil and gas will have a role in the global energy system for decades to come, but continued hydrocarbon development must be sustainable. That means we have a responsibility to maintain the current energy system whilst helping to build the new (low carbon) one. We have bold plans to safely increase production whilst at the same time halving our emissions by 2030 on the road to achieving net zero by the middle of the century.
These plans are anchored by our refreshed strategy, under which we aim to lead in technology deployment, operational excellence, talent development and supply chain evolution for the Sultanate's hydrocarbon sector. The key pillars of our strategy demand competitiveness in both cost and carbon, sustainably growing our core oil and gas business whilst diversifying future revenue streams. Together with our operational excellence drive - increasing efficiency, improving well, reservoir and facilities management and reducing costs - we are seeking to maintain the affordability of our products and to ensure our longevity. The sustainability of our business, today and into the future, also requires a clear commitment to decarbonisation especially if we are to meet our net-zero ambition.
With this in mind, PDO has a well-developed Decarbonisation Roadmap, which lays out a pathway to reaching the net-zero emissions goal, setting annual greenhouse gas (GHG) targets, establishing energy management and GHG governance and defining dedicated approaches to tackle our major GHG sources. As many as 150 emission-reduction projects, including renewables and produced water, are being carried out this year as part of our goal to halve emissions from our 2019 baseline of 12 million tonnes of carbon dioxide per year, equivalent to six million tonnes reduction by 2030.
Power generation accounts for 60% of our emissions, which we are tackling on several fronts including converting all our open-cycle power plants into closed-cycle (Haima West coming on stream this year will save 170,000 tonnes of CO2 emissions year on year) as well as investing in an additional 300 megawatts of new renewable power within the next four years. Our target is for 50% of our power to be renewable by 2030.
We are pursuing new technology for the use of low-carbon fuels in our operations: for example, hydrogen-fuelled steam generators for our thermal production operations. We also see real scope for PDO to be a significant user of CO2 – principally for enhanced oil and gas recovery, which we are trialing this year and in May 2022 we signed a landmark agreement with Shell Development Oman to jointly study and collaborate on CCUS.
We cannot do this alone. Indeed, forging partnerships with other operators, regulators, contractors, suppliers and academia at both international and national level, especially around the deployment of new technologies and knowledge transfer is a must if we are to succeed. Acting in concert with agreed, monitored standards and targets set by international organisations and regulatory authorities is critical.
In line with PDO's membership of the World Bank's "Zero Routine Flaring by 2030" initiative, the company's oil portfolio has achieved a reduction in flaring of more than 42% compared to the peak performance in 2019 and will attain zero routine flaring by 2027. Meanwhile, PDO continues to actively engage in cutting methane emissions, reflected by our recent public endorsement of the Oil and Gas Climate Initiative methane intensity target of zero emissions by 2030. We are also leveraging the Oil and Gas Methane Partnership reporting framework to improve reporting and reduce discharges. Our active LDAR program is helping us to attain these goals.
All these decarbonisation measures are fully aligned with the Oman Vision 2040 and the pressing need to meet the country's global climate change obligations. PDO remains ambitious, focused, and innovative to do just that – and continue to proudly serve Oman.
KEEPING THE ENERGY INDUSTRY CONNECTED
Subscribe to our newsletter and get the best of Energy Connects directly to your inbox each week.
By subscribing, you agree to the processing of your personal data by dmg events as described in the Privacy Policy.